Dupont Underground
Introduction
Dupont Underground is a former underground streetcar station that has now been converted into an art installation. The tunnels and station were constructed over 2 years, opening in 1949. The tunnels operated for 11 years before being shut down due to the city-wide conversion from streetcars to buses. Since then, the venue has served multiple unsuccessful businesses, although it appears the most recent art installation appears to fare better than its predescors.
Images
Current day Dupont Underground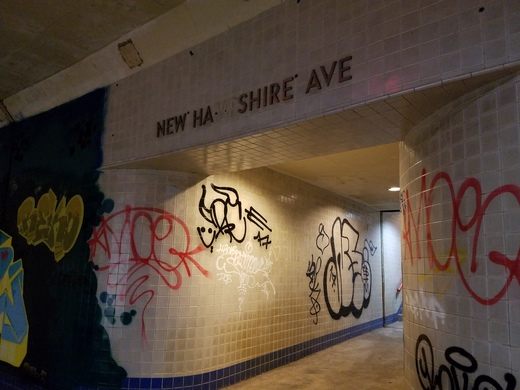 West end with imprints of rails still visible.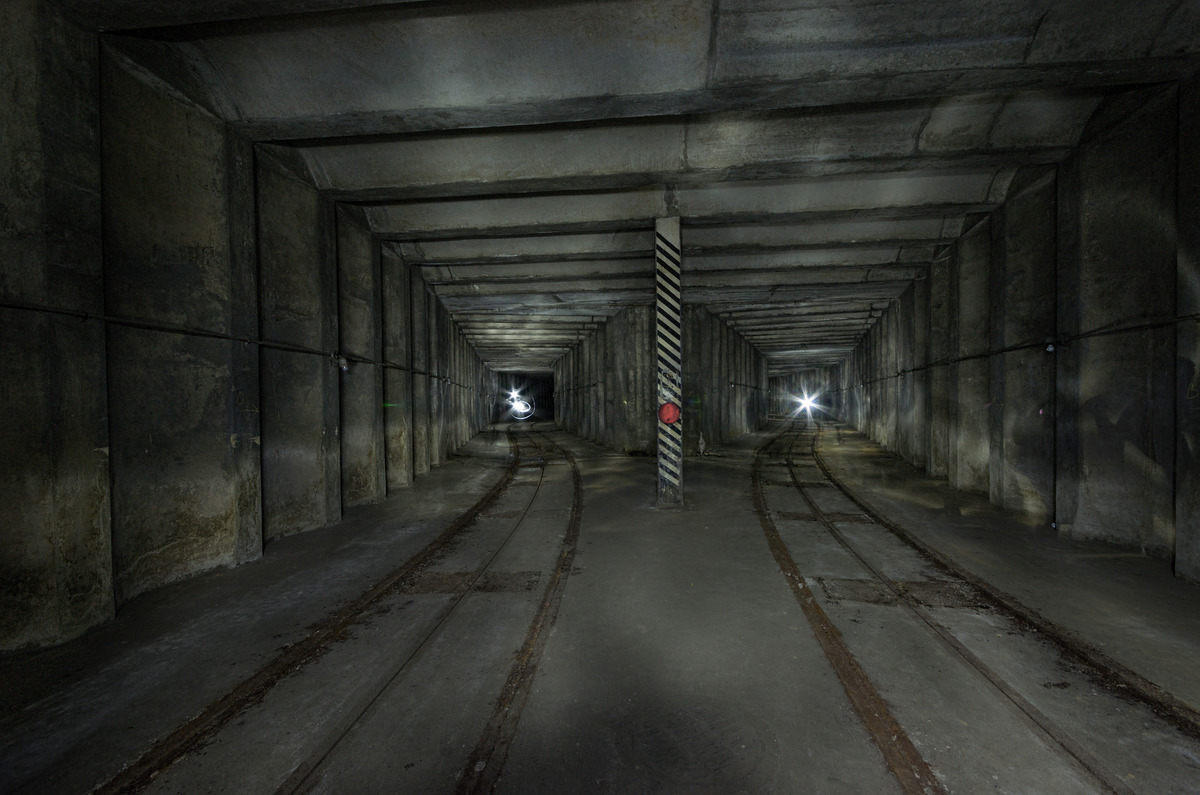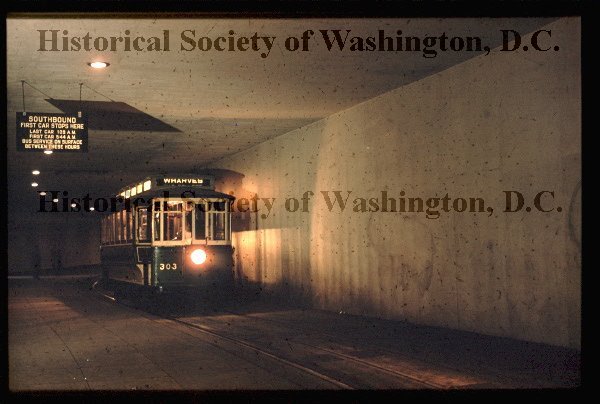 Backstory and Context
Streetcars in DC were first established in 1862, with the establishment of the Washington and Georgetown Railroad. Gradually over time, more and more companies were incorporated and more and more lines were built. In 1933, all streetcar companies came under one company, named Capital Transit. Under Capital Transit, operations of streetcars mostly shifted to commuting inside the city instead of the many rural and suburban lines of years past.
One of the largest bottlenecks in the city was perpetually located at Dupont Circle, where Connecticut, Massachusets, and New Hampshire Avenues converged, streetcars were often stuck in traffic with cars, proving to be a large problem. As early as 1937, plans were advocated to make an underground bypass for streetcars. Plans were revived in 1941 and were finally approved in 1947.
The first car to go through the new tunnel was PCC car No. 1550, which was a success, as trips through the circle on the 40/42 streetcar line were cut by several minutes.
When streetcars stopped operating in January 1962, DC Transit attempted to fit buses through the tunnel, but the tunnels proved to be too small. The first pre-streetcar purpose of the underground station was as a designated fallout shelter where citizens might go if the Soviet Union attack the US with nuclear weapons. This function was abandoned in 1975, and for while, the station sat unused. In 1995, a food court was set up called Dupont Down Under, which also flopped due to dark conditions and poor ventilation. In 2016, the tunnels reopened with the new Dupont Underground art display.
Sources
DeFerarri, John. Capital Streetcars: Early Mass Transit in Washington, D.C.. Charleston, SC. History Press, 2015. https://www.google.com/books/edition/Capital_Streetcars_Early_Mass_Transit_in/eKZpCgAAQBAJ?hl=en&gbpv=0
Atlas Obscura. Accessed January 3rd 2021. https://www.atlasobscura.com/places/dupont-underground#:~:text=The%20Dupont%20Circle%20station%20was,train%20system%20on%20the%20horizon.
Image Sources
Atlas Obscura

Atlas Obscura

Atlas Obscura

Historical Society of Washington DC

Additional Information