Byers-Evans House Museum
Introduction
This historic Italianate-style house served as a home for two prominent Denver families. It was built for William N. Byers, the owner of the Rocky Mountain News, in 1883. William G. Evans, the head of the Denver Tramway Corporation and oldest son of former governor John Evans, bought the home in 1889. The house is operated by History Colorado and features an art gallery which showcases works reflecting the history of Denver and the Mountain West.
Images
Front of the home with a banner displaying just some of the events held there: tours, dramas, and dinners.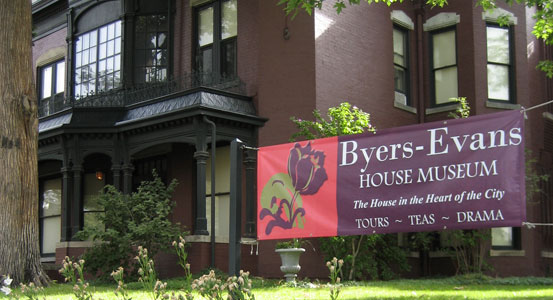 Members of the Byers-Evans House Theatre Company perform Ibsen's "A Doll's House."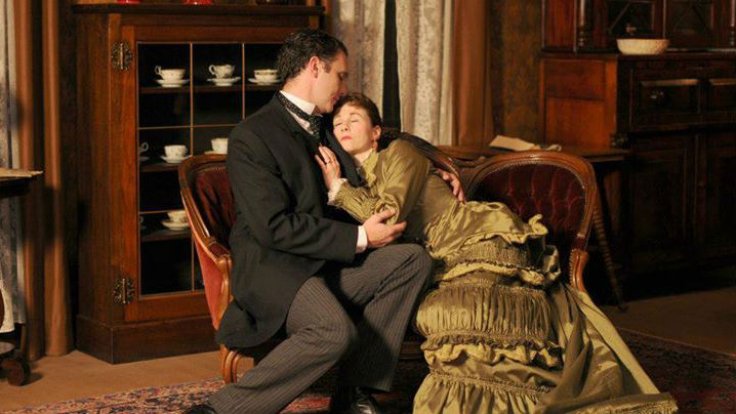 The dining room within the Byers Evans House.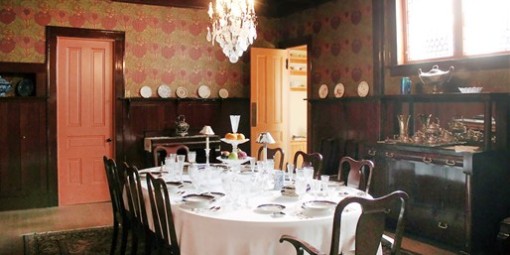 Backstory and Context
The Byers-Evans House was built in 1883 for William N. Byers. It was a stately Italianate-style home that reflected its owner's standing in the community. Byers printed Denver's first newspaper, the Rocky Mountain News, on April 23, 1859. It is still in print today. As editor, Byers used his paper to promote Denver and the surrounding region.

Byers became close friends with John Evans, Colorado's second territorial governor. These men - along with their wives Elizabeth Byers and Margaret Evans - played pivotal roles in Denver's early growth by helping to establish religious, educational, legal, and social institutions.
William G. Evans, the oldest son of former governor John Evans, bought the home in 1889. William and his wife Cornelia moved in with their two young children, John and Josephine. During the next five years, daughters Margaret and Katharine were born. An important business and civic leader in his own right, William headed the Denver Tramway Company and helped develop the Moffat Tunnel. Piercing the Continental Divide, the 6.2 mile tunnel culminated efforts to link Denver to Colorado's western slope and solidified the city's place as the region's commercial hub. The family became instrumental in the Denver arts community, as well.

The home has been restored to the period between 1912 and 1924. It includes most of the home's original furnishings. The house was added to the National Register of Historic Places in August of 1970.

Today the home is a museum which features an art gallery and offers school programming and many special events. It also houses a gift shop featuring lots of unique Colorado-made items.

Sources
History Colorado. Accessed May 25, 2016. http://www.historycolorado.org/museums/history-house National Register of Historic Places, National Park Service. August 25, 1970. Accessed on May 25, 2016. http://focus.nps.gov/nrhp/AssetDetail?assetID=5c879585-56b1-402e-bd9c-087ee22206e9
Additional Information