The Jim Henson Company
Introduction
The Jim Henson Company is located in the center of Hollywood. A 12 foot statue of Kermit the Frog, dressed as the infamous Charlie Chaplin role, "The Little Tramp," stands at the front of the studio. Although the lot is currently owned by the creator of the Muppets, it was previously known as Charlie Chaplin Studios. Charlie Chaplin is famous for becoming the first international movie star, due to the success of the silent comedies he starred in. During the peak of his fame in 1917, Chaplin bought an vacant piece of land close to his favorite restaurant in Hollywood, and to the downtown area of Los Angeles. Construction being fully complete in 1919, the studio featured aesthetic cottages that resembled those of the English. Here is where Chaplin churned out many of his greatest films.
Images
Here is the front of Charlie Chaplin Studios. Chaplain desired "picturesque English cottages," and that is exactly what he got. Source: http://www.cobbles.com/simpp_archive/charlie-chaplin-studio.htm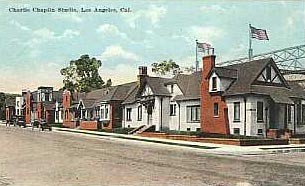 This is a modern-day glimpse of the Jim Henson Company. In the upper right corner, you can see the statue of Kermit the Frog wearing Chaplain's infamous "The Little Tramp" costume. Source: http://www.seeing-stars.com/Studios/ChaplinStudios.shtml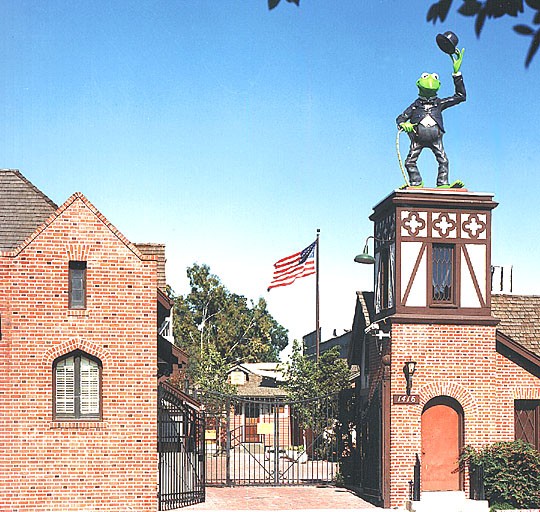 Charlie Chaplin was an infamous silent movie star. He was recognized globally because his films could be understood in any language. Source: http://www.imdb.com/name/nm0000122/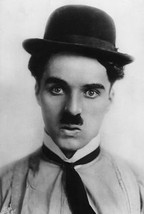 Backstory and Context
Before the studio was created, it received a large amount of backlash from the public. People that resided in the heart of Hollywood did not desire to have a movie studio that was situated so near to their own homes. But their complaints were at odds with the views of the Hollywood City Council when it approved the building permit for Chaplin. This was a wise move on their part because of his immense fame; without his presence in Hollywood, it has been speculated that the town's significance would have been substantially stunted during its early years of development. After the studio was complete, Chaplin decided to additionally build a home on the northern part of the lot. He also installed a swimming pool, horse stables, and a tennis court.
Part of what made Chaplin such an infamous star was his unique work ethic. Historically, he is the only known actor to construct his very own studio; this was after already receiving significant fame from his silent comedies. Chaplin used his personal workspace to create masterpieces that would be Hollywood gems for years to come. Well-known stars were also invited to the Charlie Chaplin studios, as well as Helen Keller herself.
Unfortunately, in 1927, a fire started on a soundstage during the filming of "The Circus." No real damage was done to the foundation and structure of the building itself, but the entire movie set was consumed as a result. However, Chaplin quickly recovered from the loss and continued to produce some of Hollywood's greatest masterpieces. One reason for his outstanding ability to make films was that Chaplin did not allow anyone else to rent out his studio. This allowed him to work on his films for longer periods of time, with no deadline in sight. He could perfect the movies created around his own ideas at his own preference, with no outside interference.
Charlie Chaplin was one of Hollywood's most infamous celebrities; his work shaped the town for years to come. Although his studio is now owned by the Jim Henson Company, its history will never be forgotten. Charlie Chaplin is the only actor to have acquired his own studio lot, and perhaps that is why his creations were so fine tuned to himself. After leaving America in 1952, Chaplin resided in Switzerland until his death. Parts of his studio have been torn down since then, but the original building still stands today.
Sources
Zollo, Paul. "Historic Chaplin Studio Still Stands in Hollywood."
Echo Park-Silver Lake, CA Patch
, Patch, 15 Oct. 2011, patch.com/california/echopark/historic-chaplin-studio-still-stands-in-hollywood-e7630558.


Wayne, Gary.
Charlie Chaplin Studios
, www.seeing-stars.com/Studios/ChaplinStudios.shtml.

Mercado, Eric. "Time Frame: Charlie Chaplin Studios, 97 Years Ago and Now."
Los Angeles Magazine
, 9 Sept. 2015, www.lamag.com/citythinkblog/time-frame-charlie-chaplin-studios-now/.
Additional Information