Hotel Andaluz
Introduction
Now known as the historic Hotel Andaluz and as one of the best boutique hotels in the nations, this structure was originally Hotel Hilton when it was completed in 1939. From there to 1969, it was a famed Hilton hotel in the southwest before it was sold and became the La Posada de Albuquerque. It would become Hotel Andaluz in 2008. "Andaluz" is short for "Andalucian," an historic and picturesque area of Spain. Andalucia would influence the architecture of the building. The hotel was New Mexico's first building with built in air conditioning.
Images
Hotel Hilton not long after it opened in 1939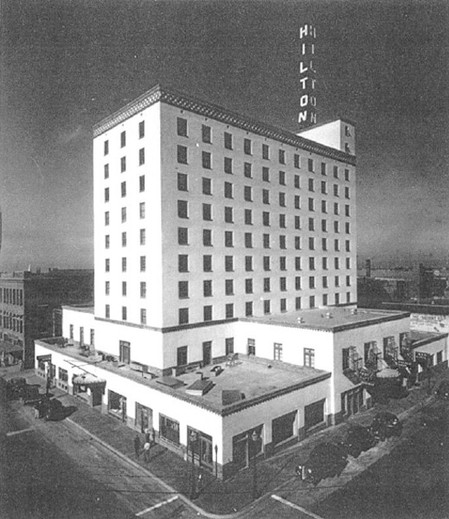 Female guests at the hotel bar, circa 1940s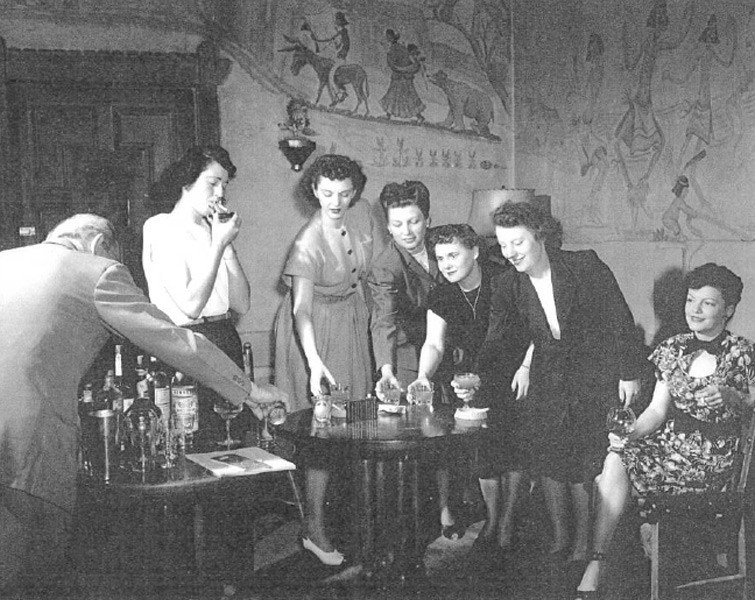 Lobby of Hotel Hilton circa 1940s-1950s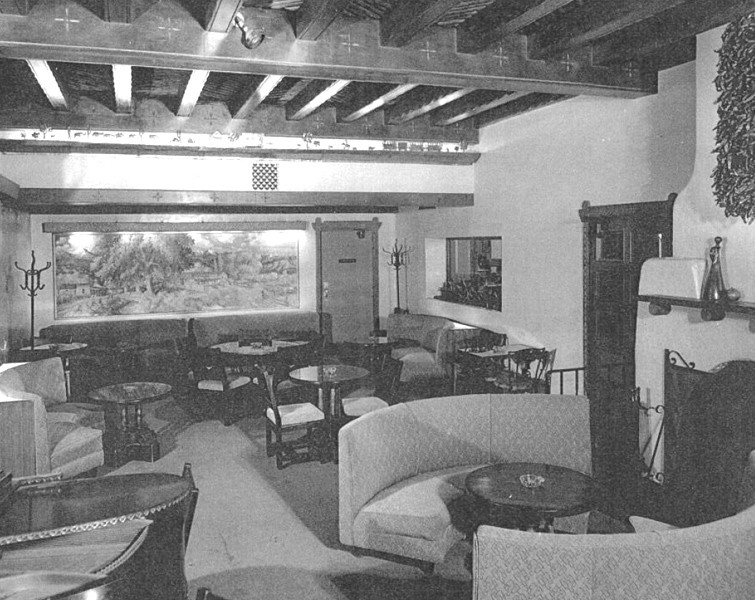 One of the cantinas of the hotel, crica 1940s-1950s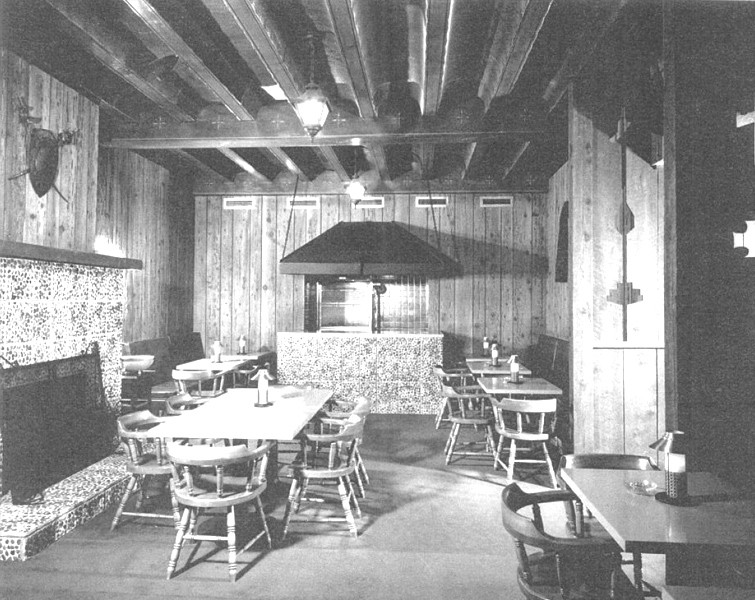 Registration and lobby area of hotel, circa 1940s-1950s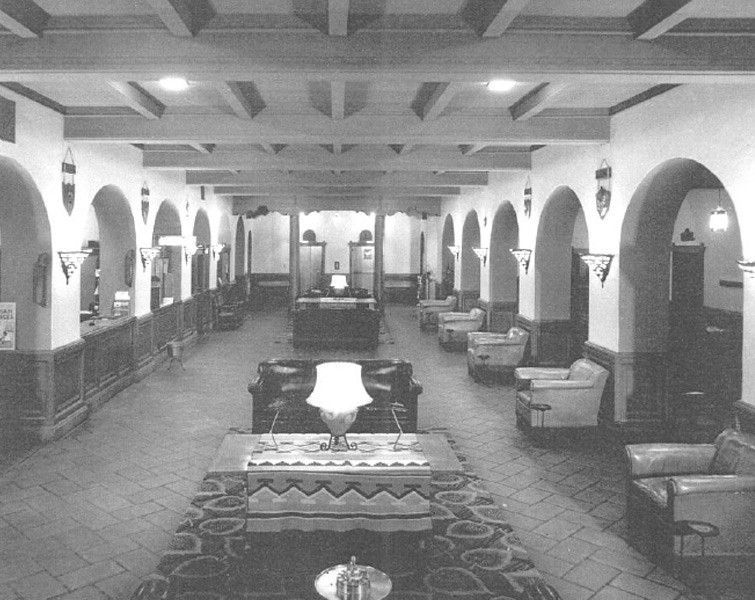 Performers at the hotel, circa 1940s-1950s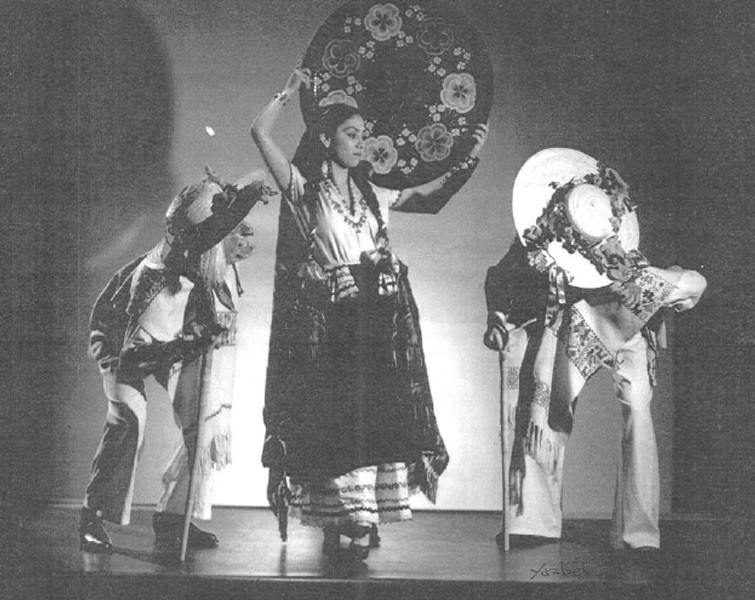 Hotel Andaluz as seen in 2012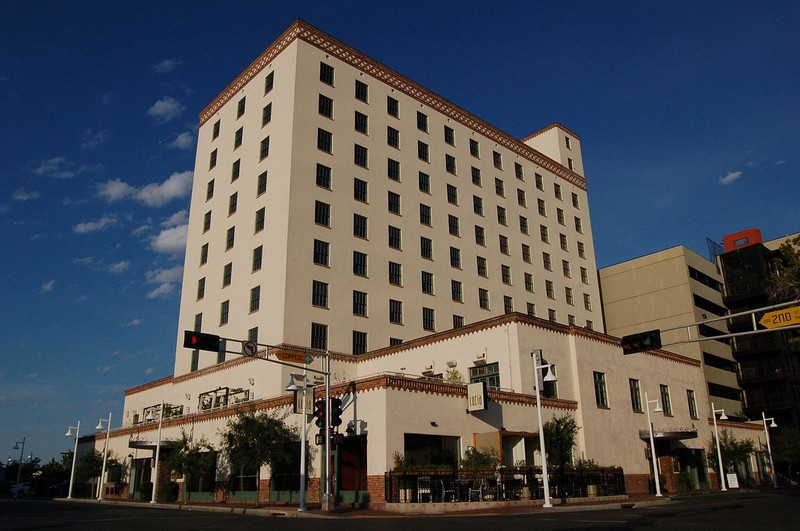 Backstory and Context
Opened in 1939, it was Conrad Hilton's fourth hotel and the first modern highrise hotel in the state. Architect Anton F. Korn designed the ten-story building in the New Mexico Territorial style, with earthtone stucco, brick coping along the roofline, and southwest-style woodwork and furnishings. The hotel was renovated in 1984 and reopened as La Posada. The old Hilton Hotel was placed on the National Register of Historic Places in 1984.
In March 2008, it was renamed "Hotel Andaluz" and reopened in 2009. The new property features Más restaurant, the rooftop bar Ibiza and 6,000 square feet of conference facilities.
Timeline of history provided from Hotel Andaluz's official website:
June 9, 1939 Property opened As Hilton Hotel
- First hotel in New Mexico constructed by New Mexico native Conrad Hilton
- Cost $700,000 to build
- Built by the Greer Family's construction firm
- Designed by architect Antom F. Korn
- Originally built with 176 rooms, it was the tallest building in New Mexico at the time it opened
- First building in New Mexico with air conditioning
1969 Property Sold by Hilton, renamed Hotel Plaza
1981 Property sold again, named Hotel Bradford but never opened
1983 Property sold again to Southwest Resorts. A major renovation reduced the property to 114 rooms with four suites
1984 Re-opened as La Posada de Albuquerque
1984 Placed on National Register of Historic Places
2005 Property purchased by Albuquerque businessman Gary Goodman for $4 million
2008 Renamed Hotel Andaluz
2008 Ibiza is chosen for the new roof top lounge
2009 Grand Reopening of Hotel Andaluz
Sources
National Park Service (2010-07-09). "National Register Information System". National Register of Historic Places. National Park Service.

"New Mexico State and National Registers". New Mexico Historic Preservation Commission
Additional Information