Heinz Hall
Introduction
Centered in downtown Pittsburgh, Heinz Hall is the city's prime performing arts center and is home to the Pittsburgh Symphony Orchestra. Owned and operated by the Pittsburgh Symphony, Inc., the hall was dedicated in 1971 and was remodeled to its current condition in 1995. This concert hall has 2,661 seats and hosts several events, in addition to the Pittsburgh Symphony. Heinz Hall has helped foster economic and cultural growth in the downtown Pittsburgh area
Images
The exterior of Heinz Hall at night.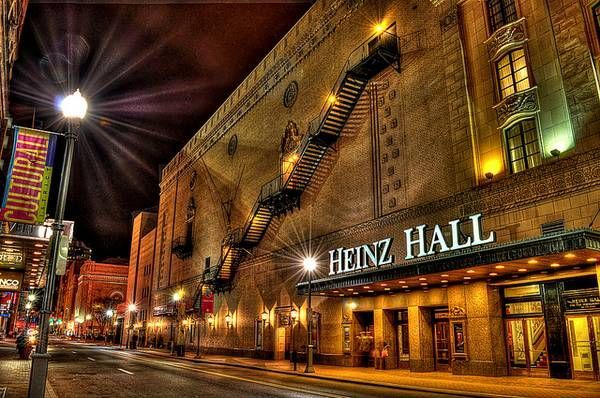 The grand lobby within Heinz Hall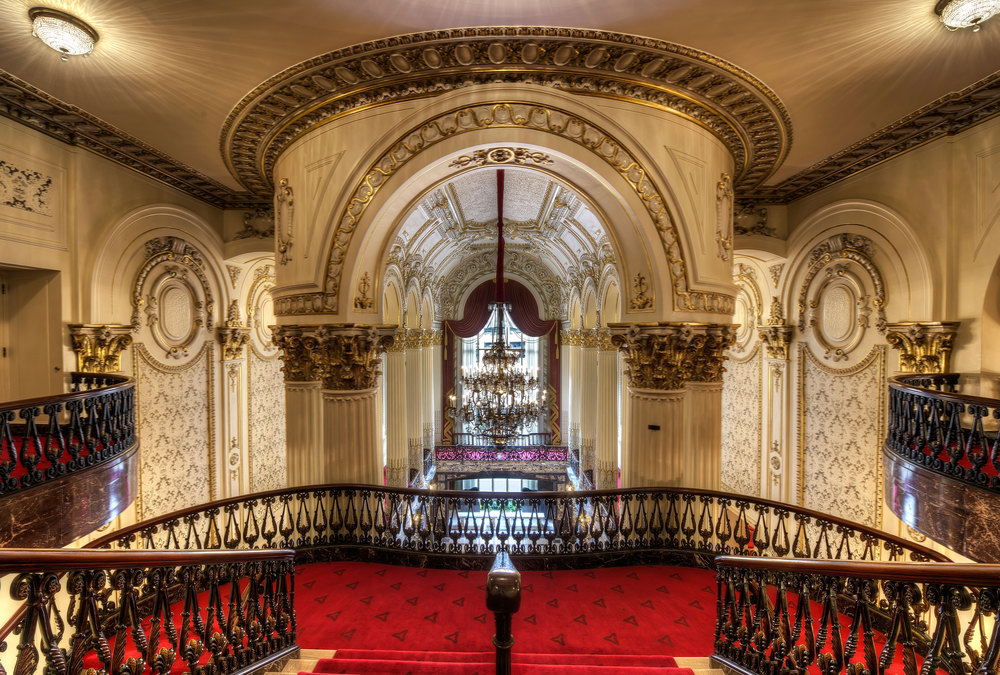 The main auditorium in Heinz Hall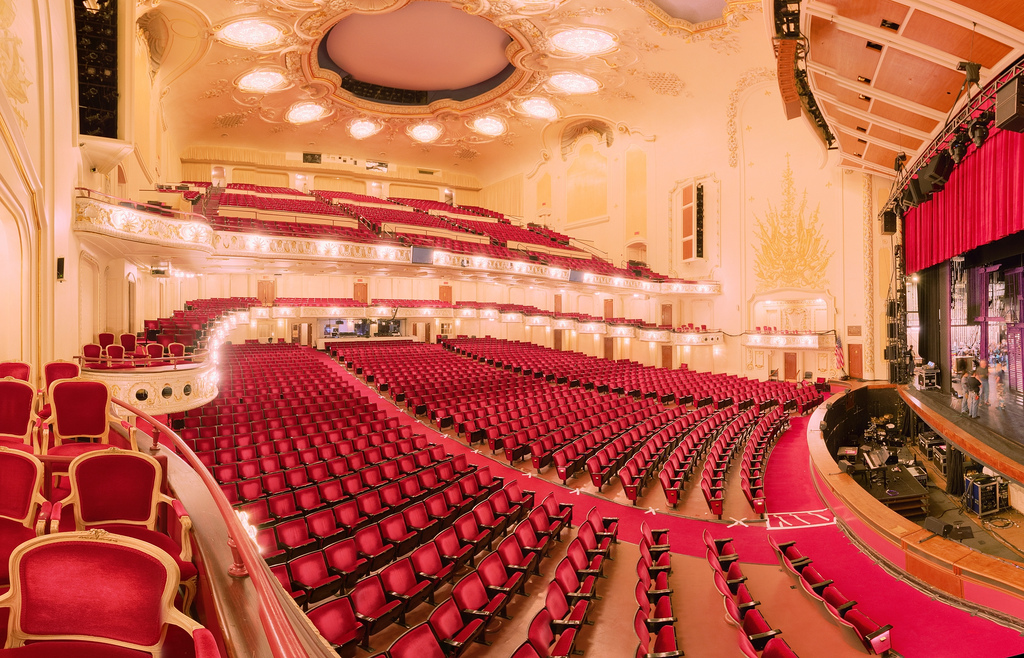 Backstory and Context
From 1880-1925 the Hotel Anderson occupied the space now taken by Heinz Hall. It was replaced by what became Heinz Hall, the Loew's Penn Theatre, in 1927. This grand movie palace, with its marble staircase and 50-foot vaulted Venetian ceiling, remained in operation until 1964 when financial difficulties forced it to close its doors. The Loew's Penn was scheduled to be demolished to make way for a parking lot, but was saved by Henry Heinz and others who saw it as the future home for the Pittsburgh Symphony.
The theater then went through a multi-year, $10 million renovation where much was changed except the basic architecture. The two, one-ton chandeliers were rebuilt, the acoustics were improved, 24-carat gold leaf was added, and the back of the building was extended to expand the stage and add dressing rooms. Heinz Hall for the Performing Arts experienced its grand opening in 1971 and became the premier concert hall and showplace in the Pittsburgh area.
The 2,675-seat theater underwent further renovations in 1982, when the Heinz Hall Plaza was added, 1995, when a new orchestra shell was built, and again in 2015. It now hosts over 200 performances a year and is still home to the Pittsburgh Symphony, as well as the Youth Symphony, the Pittsburgh Broadway Series, and the Pittsburgh Speakers Series.
Sources
"Heinz Hall History." Pittsburgh Symphony Orchestra. 2016. Accessed October 11, 2016. https://www.pittsburghsymphony.org/pso_home/web/about-landing/history-of-heinz-hall/ Krefft, Bryan. "Heinz Hall for the Performing Arts." Cinema Treasures. Accessed October 11, 2016. http://cinematreasures.org/theaters/2758
Additional Information