Olaf H. Olson House
Introduction
This Craftsman house was built in 1909 and was owned by Olaf Olson, a jeweler. Craftsman houses are known for their brackets, trusses, and exposed rafters.
Images
Olaf H. Olson House: Past and Present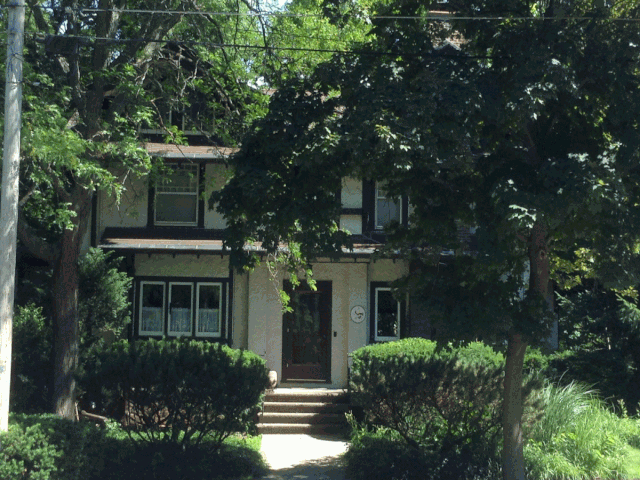 Backstory and Context
The Craftsman style house (1905-1930) is a larger, two-story house that shows similar interest to the Bungalow style house. Bungalows were popularized by California architects Charles S. and Henry M. Greene, who created well-publicized bungalow designs in Pasadena beginning about 1903. The Greene's work was published in widely-read periodicals such as Ladies Home Journal, and in Gustav Stickley's The Craftsman, a periodical published between 1901 and 1916. "Mission" furniture built and promoted by Stickley was intended for the interior of the Craftsman house.
In Janesville a neighborhood of bungalows was created in 1919 in Janesville Housing Corporation's development west of Milton Avenue at Benton and Sherman Avenues. Bungalows can be seen everywhere in the city, however, many were built on the empty lots, created when larger Victorian lots were subdivided in older neighborhoods such as Courthouse Hill.