Janesville Woman's Club Building
Introduction
The Women`s Club Association began as coming together of different women`s groups in order to establish a common meeting place for all to use and represent themselves in 1927. Some organizations included the Janesville Federation of Women, Women`s History Club, and the Daughters of the American Revolution. Together they are believed to have raised a sum of $40,000 in order to erect the structure.
Images
Women`s Club Association circa 1980s.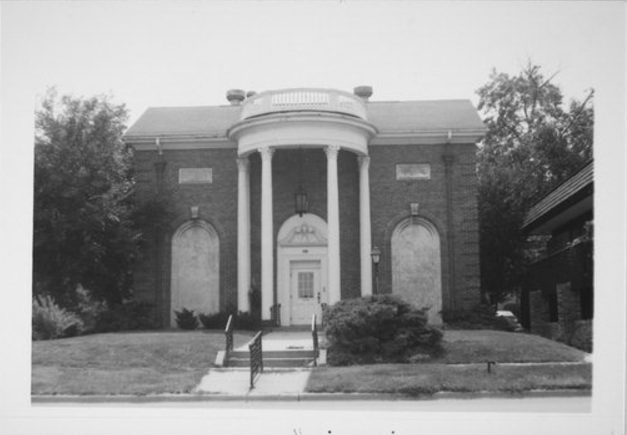 Women`s Club Association Postcard.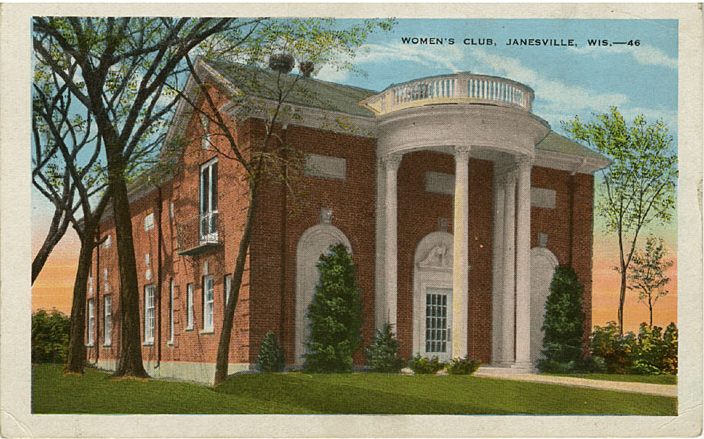 Backstory and Context
This structure is still in use today by the Women`s Club Association with the original Neo Classical style maintained. Neo Classical was extremely popular in the early 20th century and was inspired in part by the Chicago World Fair in 1893. Key features include complete symmetry on either side, large columns, and a Greek portico. The interior spaces have all been redone in the last few years and the second floor plays host to the Janesville Art League.
There are 5 organizations that use the building today: American Association of University Women, Daughters of the American Revolution, Janesville Art League, Janesville Woman's Club Association, and MacDowell Music Club. It is also home to "the Wings of Change" sculpture by renowned sculptor, O.V. Shaffer. 
The Foundation for the Preservation of 108 South Jackson (FP108SJ) manages and works to preserve the building and site.
Sources
Wisconsin Historical Society, Wisconsin Architecture and History Inventory, "Women`s Club Association", "Janesville", "Rock", "Wisconsin", "20173".
Additional Information