Rock County Sugar Company
Introduction
The Rock County Sugar Company was constructed in 1904 and was very popular among local communities.It focused on producing sugar from beets. Farmers and migrant workers happily took the opportunities of steady work offered through this company during the agricultural off seasons that many experienced. Its is reported that, at the height of business, Rock County Sugar Company employed 500 hundred local employees. In 1939 the company succumbed to the sugar cane industry and the factory was divided up into warehouses in 1943.
Images
Rock County Sugar Company http://www.pbs.org/independentlens/blog/riding-janesvilles-industrial-rollercoaster-1849-2009/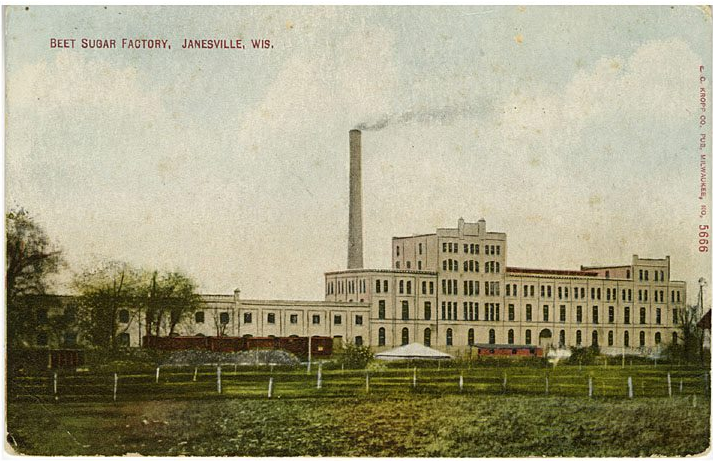 Janesville Daily Gazette March 30th 1932.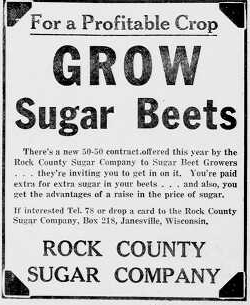 Backstory and Context
Like many of Wisconsin`s traditions and notable businesses, the process of manufacturing sugar out of beets arrived when immigrants settled in the Midwest in the late 1800s and early 1900s. In this case, it was the German families who brought over the business to compete with traditional sugar cane industry that profited in the Southern States. While it was not as popular of a product as pure sugar cane, Wisconsin turned out to be the most profitable state to adopt this industry, with the city of Janesville hosting the largest company.