John Wesley Methodist Church
Introduction
Also known as First Methodist Church, this structure was built in the 1820 with additions added in 1835, probably by John Dunn. The church installed an interior slave gallery on one side and a slave entrance in the back. During the Battle of Lewisburg, May 23, 1862, the church was struck by a cannonball on the southwest corner, and the repairs to that corner are still visible. The church has been in continuous use since it was first built, and services are held each Sunday.
Images
John Wesley Methodist today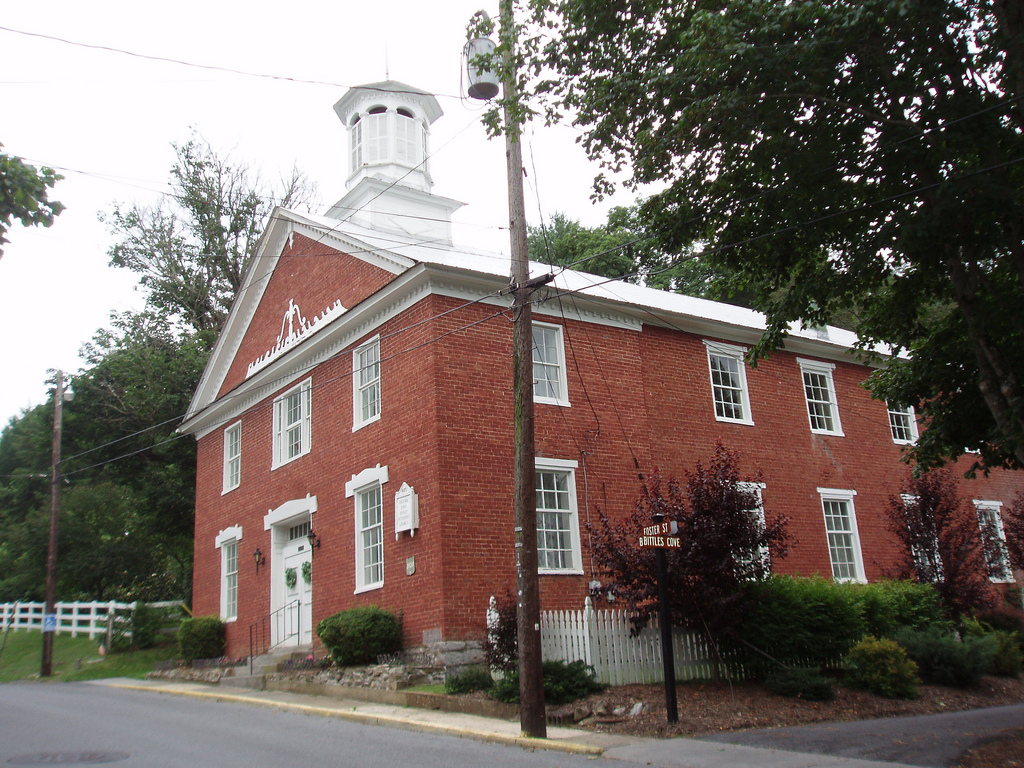 Site of old slave staircase in rear of building.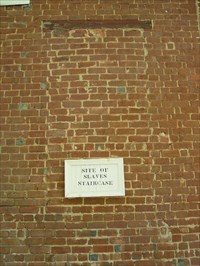 Where cannonball struck church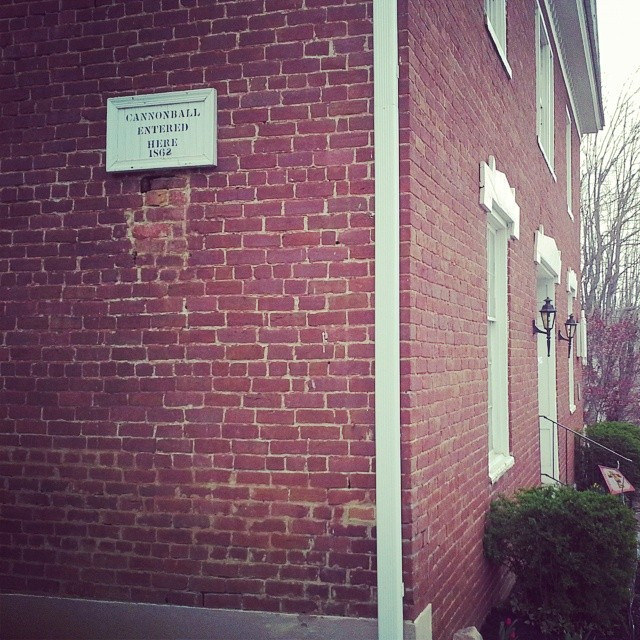 Program for 170th anniversary of church in 1990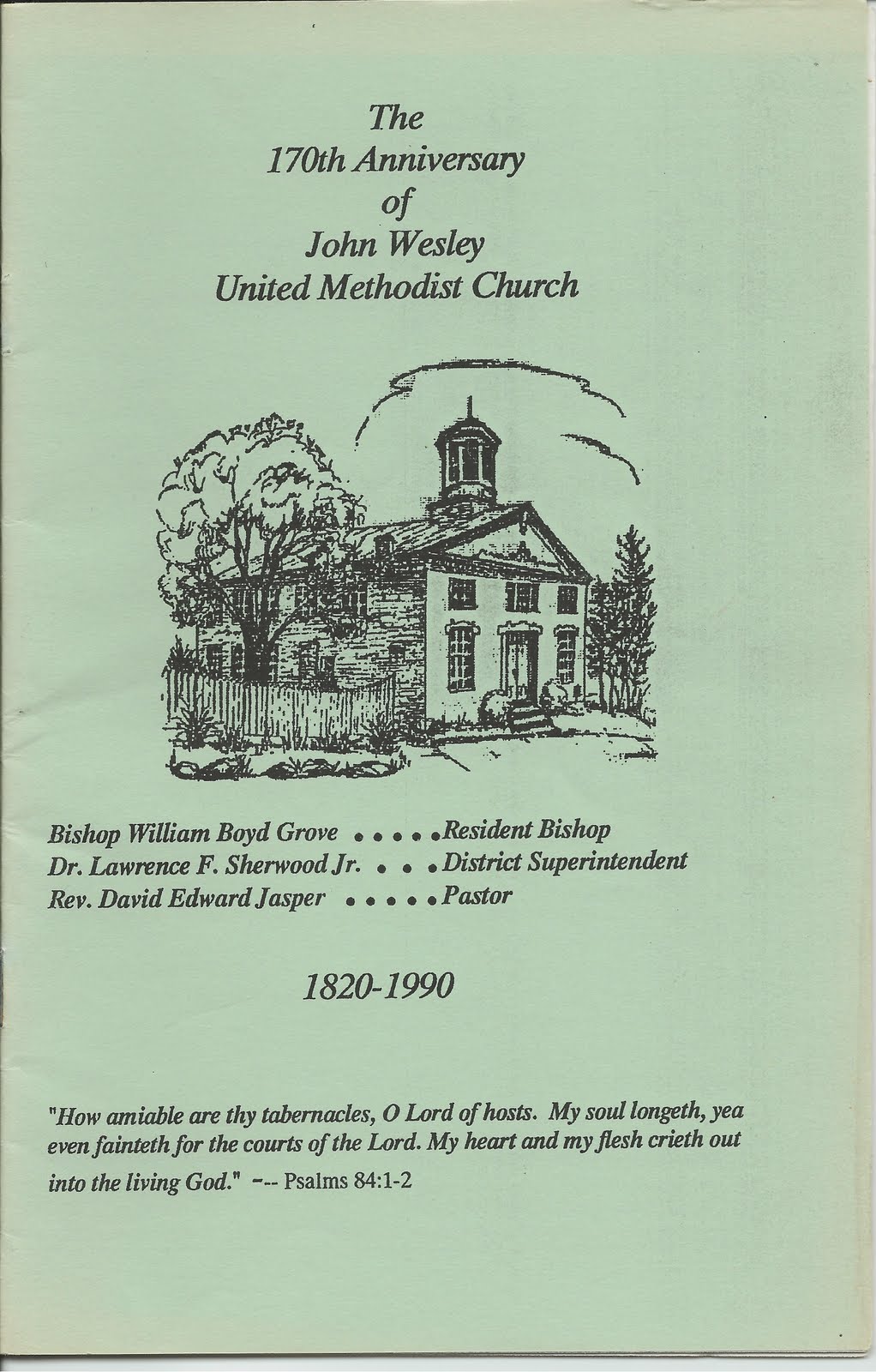 Backstory and Context
The John Wesley Church was built in 1820 and is one of the oldest public buildings in Lewisburg. John Weir who is believed to have built the church, also constructed many of the early buildings in Lewisburg. The bricks used in the construction of the church were made on site under Mr. Weir's direction. The original size of the church was 58' X 47', however the church was enlarged in 1835, probably under the direction of John W. Dunn.

Both the Methodist Episcopal Church and the Methodist Episcopal Church South congregations used the church prior to the Civil War. Following the Civil War these two congregations united and moved to another location in Lewisburg. These congregation's either sold or gave the building to freed slaves who had previously worshiped in the gallery. Members of the current congregation are the grandchildren and great-grandchildren of these former slaves.

In May 1862, during the Battle of Lewisburg, the Confederate lines were just to the east of town, while the Union lines were on the hill just west of town near the current location of the Confederate Cemetery. The John Wesley Church was directly in the line of fire and was struck by a cannonball fired from the Confederate artillery stations in the hills just east of town. The cannonball struck the outer wall of the church near the gallery stairs, which were used by slaves who worshiped there. Following the battle, the John Wesley Church, like several other churches in the area, was used as a hospital, and treated wounded soldiers from both sides.

Today, the John Wesley Church is recognized as one of the most historic buildings in Lewisburg and is still used as a house of worship.
Sources
African-American Heritage Trail of WV. West Virginia Division of Tourism. www.callwva.com.

National Register of Historic Places Inventory - Nomination Form, United States Department of The Interior, National Park Service, 1974.

Woods Dayton, Ruth. Greenbrier Pioneers and Their Homes. Charleston, WV: WV Publishing Company, 1942.
Additional Information