Linda Vista Shopping Plaza
Introduction
The original Public Buildings Administration plans included a central shopping plaza but it was over two years after residents began living here that Linda Vista received a commercial core. The center was designed by Pasadena architects Karl F. Giberson and Whitney P. Smith and was very different than the plaza today.
Images
Shopping Plaza Commemorative Plaque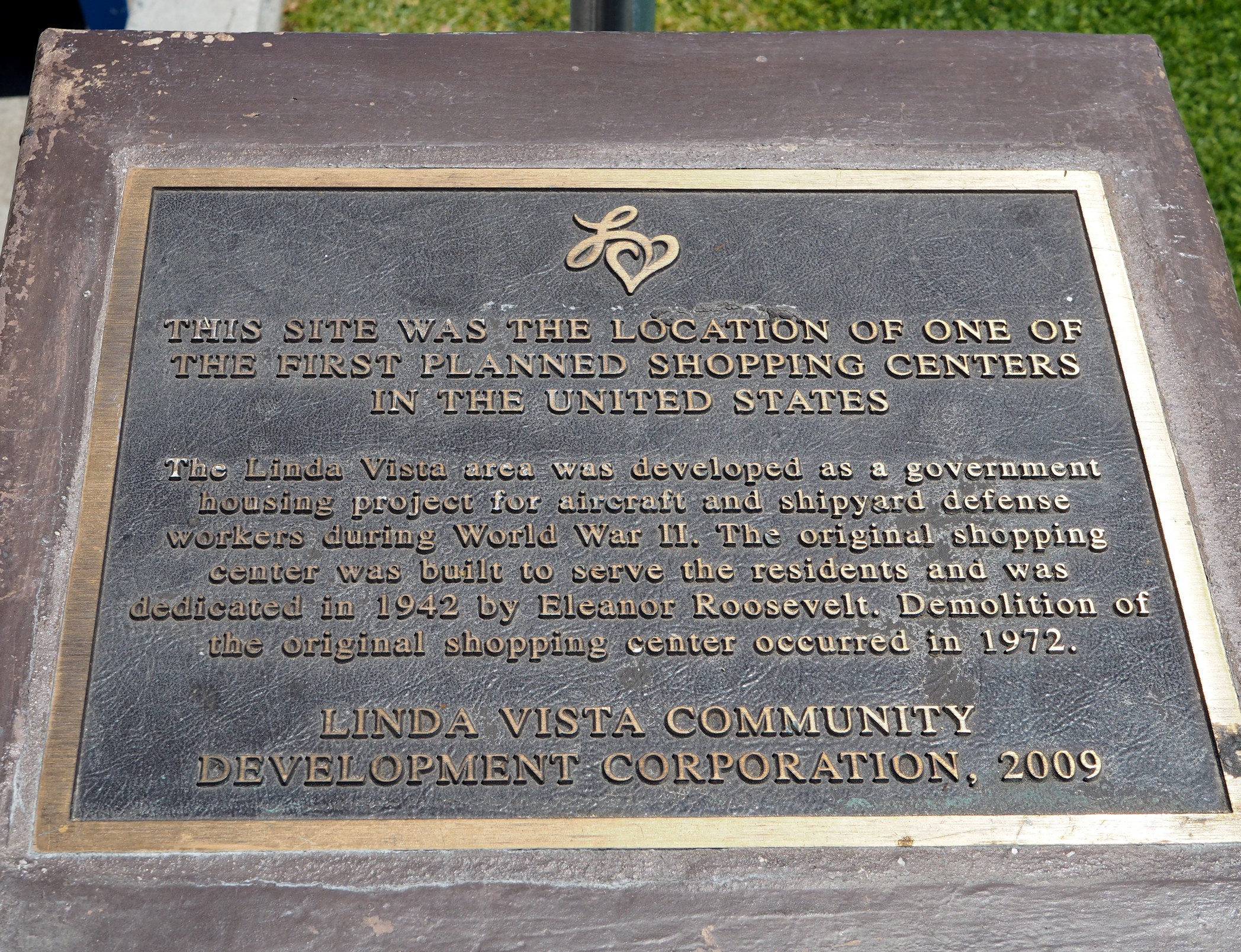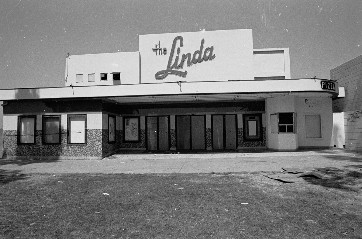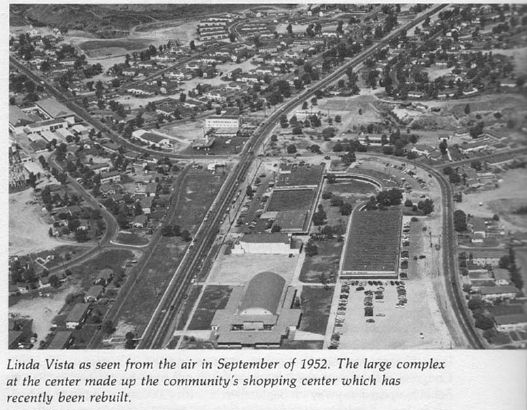 1945 -- Linda Vista Center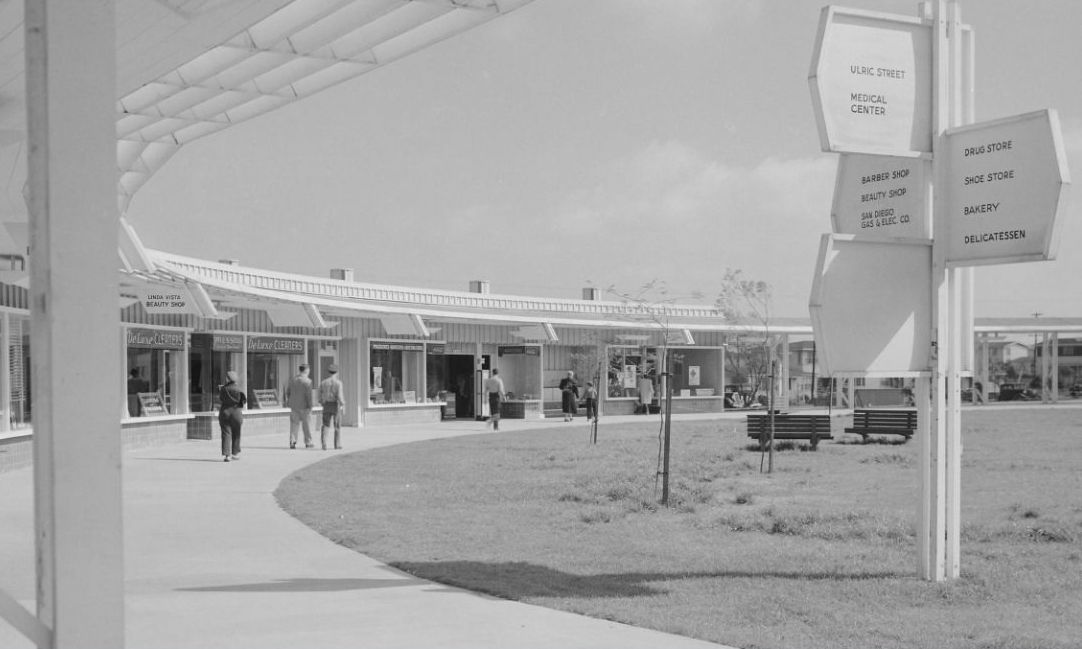 1945 -- Linda Vista Center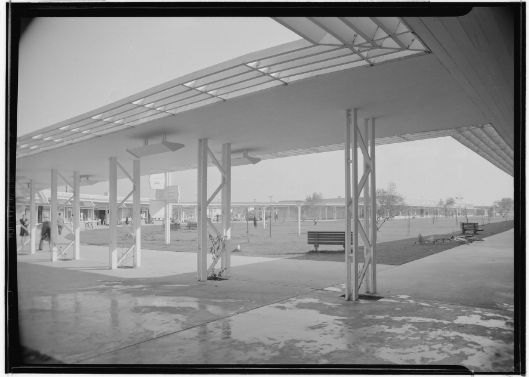 News Paper Article About Linda Vista's Historic Role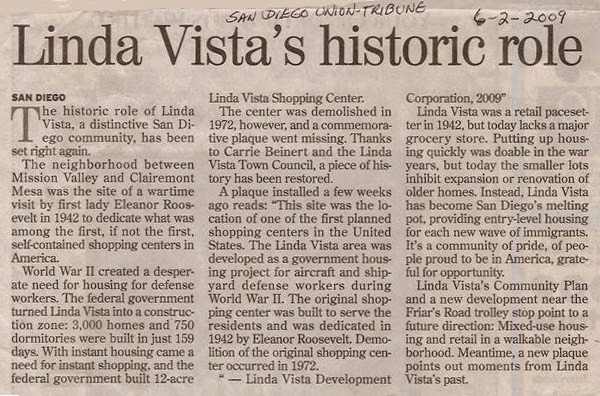 Sketch of the Country's First Shopping Plaza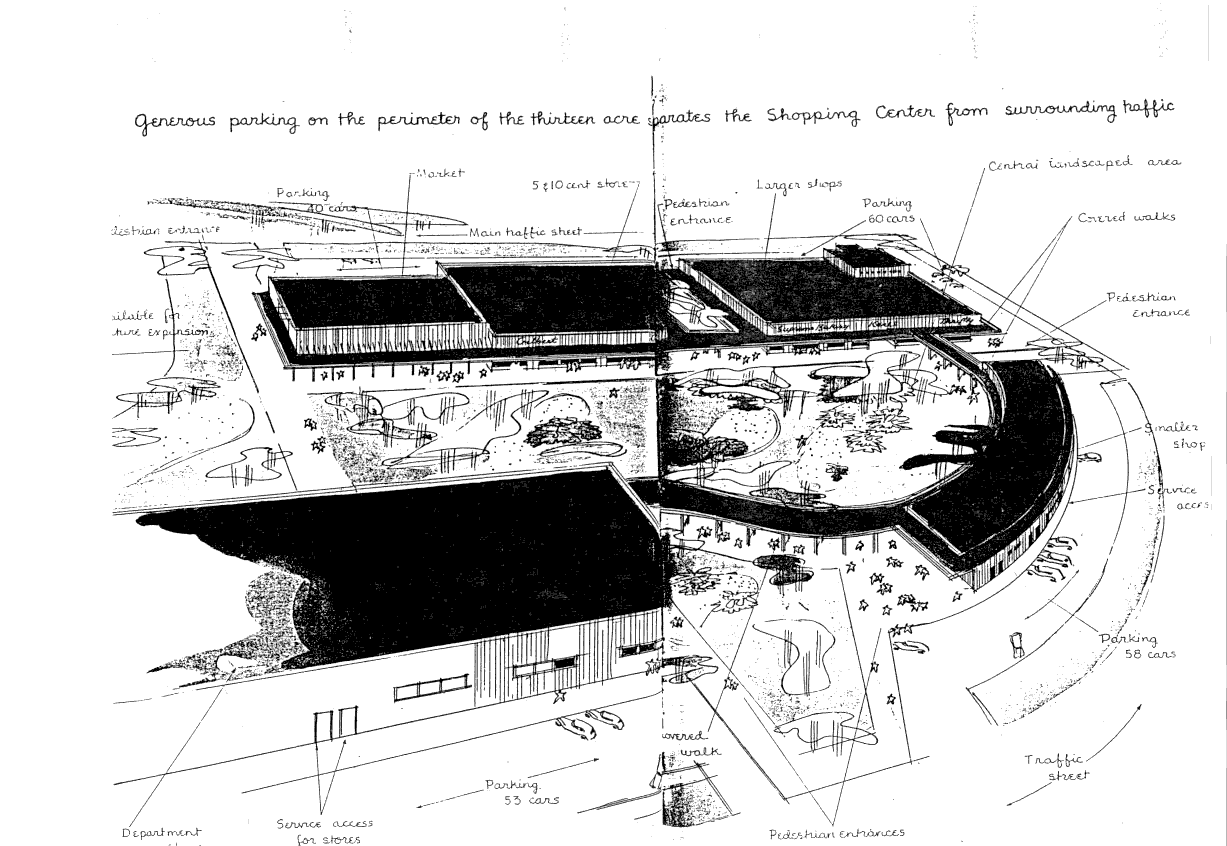 Backstory and Context
The first building to make up the original plaza was a desperately needed Safeway supermarket, which opened on February 2nd, 1943, nearly two years after residents began moving in. Before its opening, residents made do with 14 mile round trip buses to San Diego or with local resale to make any purchases.
In the fall of 1943 the rest of the shopping plaza finally opened. It was dedicated by Eleanor Roosevelt, a point of local pride. The plaza was completely rebuilt in 1972 and today looks nothing like the original plaza.
The 1941 plans and the 1943 design that followed employed 'garden city' principles, with parking around the periphery and a landscaped "main street" or "town green" interior consisting of a lawn, trees, and a semicircular covered promenade which connected the stores and provided park bench seating.
The green extended from the plaza to Comstock street. A movie theater, The Linda, was added in 1945. Its entrance faced the green.
The plaza was among the first modern shopping center in the U.S. and was influential in the design of centers that followed around the country.
Today the redeveloped plaza is home to a successful weekly farmers market and commercial establishments of all kinds. A plaque commemorating the 1943 dedication can be found adjacent the ATM kiosk at the mid-block crosswalk on Linda Vista Road.

Additional Information