The Former School Book Depository Building Historical Marker
Introduction
The site of the former Texas School Book Depository has served a variety of purposes throughout the years. Originally owned by John Neely Bryan, the founder of Dallas, the site became a wagon shop operated by French immigrant Maxime Guillot during the 1880s. In 1894, Phil L. Mitchell, President and Director of Rock Island Plow Company of Illinois purchased the land and built an office building for the company's Texas division. This structure burned down in 1901. It was rebuilt that same year. In 1937, the Carraway Byrd Corporation bought the property and leased it to a number of businesses, including the Texas School Book Depository.
Images
The Former Texas School Book Depository Building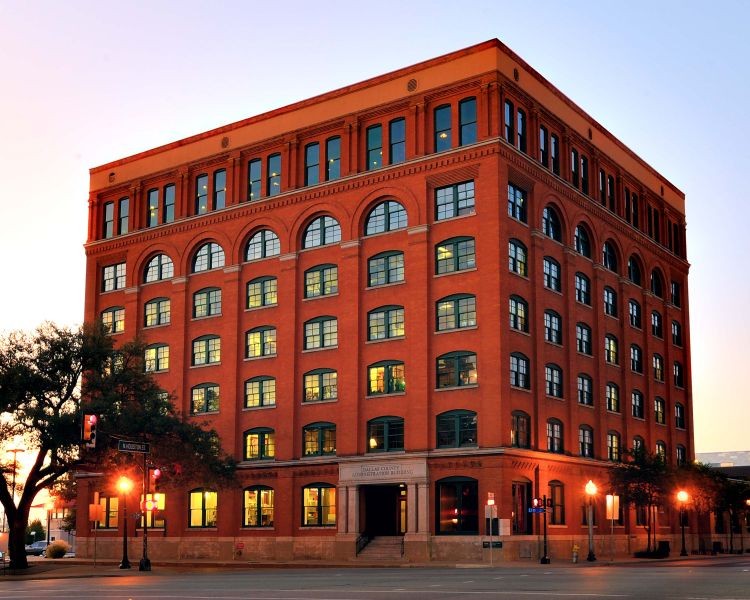 Oswald, moments before being shot by Jack Ruby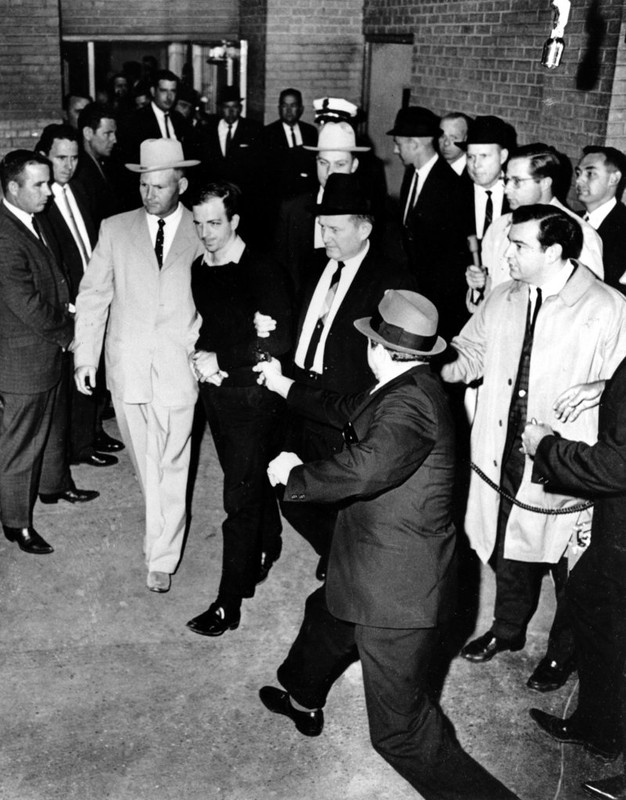 Texas historical marker for the Texas School Book Depository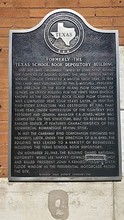 Backstory and Context
A window on the building's sixth floor is where Lee Harvey Oswald allegedly shot and killed President John F. Kennedy on November 22, 1963. Today, the sixth floor of the building is home to The Sixth Floor Museum at Dealey Plaza. The museum explores and examines the President's death, the local and international effect of the assassination, the president's legacy, and the culture of the 1960s. Among the artifacts in the collection is the Zapruder film, which can be viewed on the museum's website. The Zapruder film, in 26.6 seconds, shows JFK's assassination. Abraham Zapruder, who came to see the president's motorcade as it passed through Dealey Plaza, shot the film. Inadvertently, he caught the assassination on his home video camera. Although it was not the only film of the assassination, it is believed by many to be the most complete and with the clearest view. It was an important part of the LBJ organized Warren Commission that investigated JFK's death, as well as subsequent investigations of the shooting. There is speculation by some researchers of the assassination claiming that the Zapruder film is fraudulent and inconsistent with other films of the assassination, such as the Orville Nix and Marie Muchmore films.

Additional Information