"They Also Ran" Gallery - First State Bank of Norton
Introduction
Have you ever wondered what happens to those who run for president of the United States but aren't elected? A gallery in the First State Bank of Norton, KS, is devoted to the stories of presidential candidates who were ultimately defeated.
Former president and owner of the First State Bank, William Walter Rouse, was inspired to start the gallery after receiving a book as a gift entitled They Also Ran: The Story of the Men Who Were Defeated for the Presidency written by Irving Stone. In the book Stone explores several candidates' unsuccessful runs for President of the United States from 1824 through 1940, and tries to assess whether American voters elected the "right" candidate.
Rouse enjoyed the book and started collecting portraits of the defeated candidates from the Library of Congress. When the bank moved locations in 1965, Rouse turned the spacious mezzanine into a gallery space displaying his portrait collection along with information about each candidate.
Since Rouse's passing in 1981, the bank and his family have carried on the tradition of adding individuals from major and minor parties to the shrine of those that were almost elected.
Images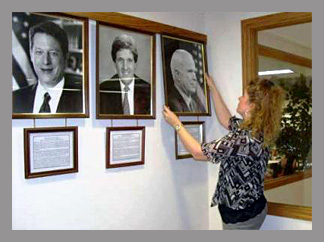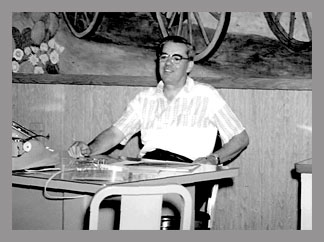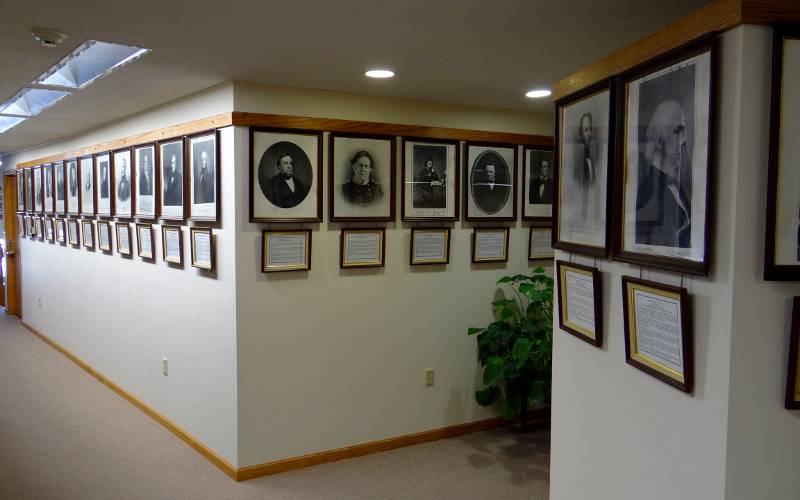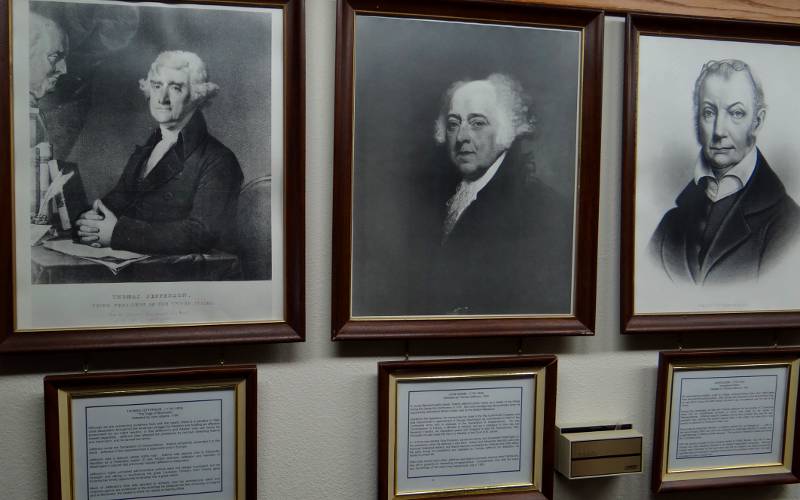 Sources
http://www.theyalsoran.com/gallery/index.htm
https://en.wikipedia.org/wiki/They_Also_Ran
Image Sources
http://www.kansastravel.org/theyalsorangallery.htm

http://www.theyalsoran.com/gallery/index.htm

http://www.kansastravel.org/theyalsorangallery.htm

http://www.kansastravel.org/theyalsorangallery.htm