Haskell Indian Nations University
Introduction
Located in Lawrence, KS, Haskell Indian Nations University is a vibrant and diverse education institution that centers American Indian/Alaska Native culture. While today it is a tribally controlled institution, it also reckons with its past as a boarding school intended to assimilate Native youth.
Images
The Haskell Indian Nations University sign welcomes visitors to the campus.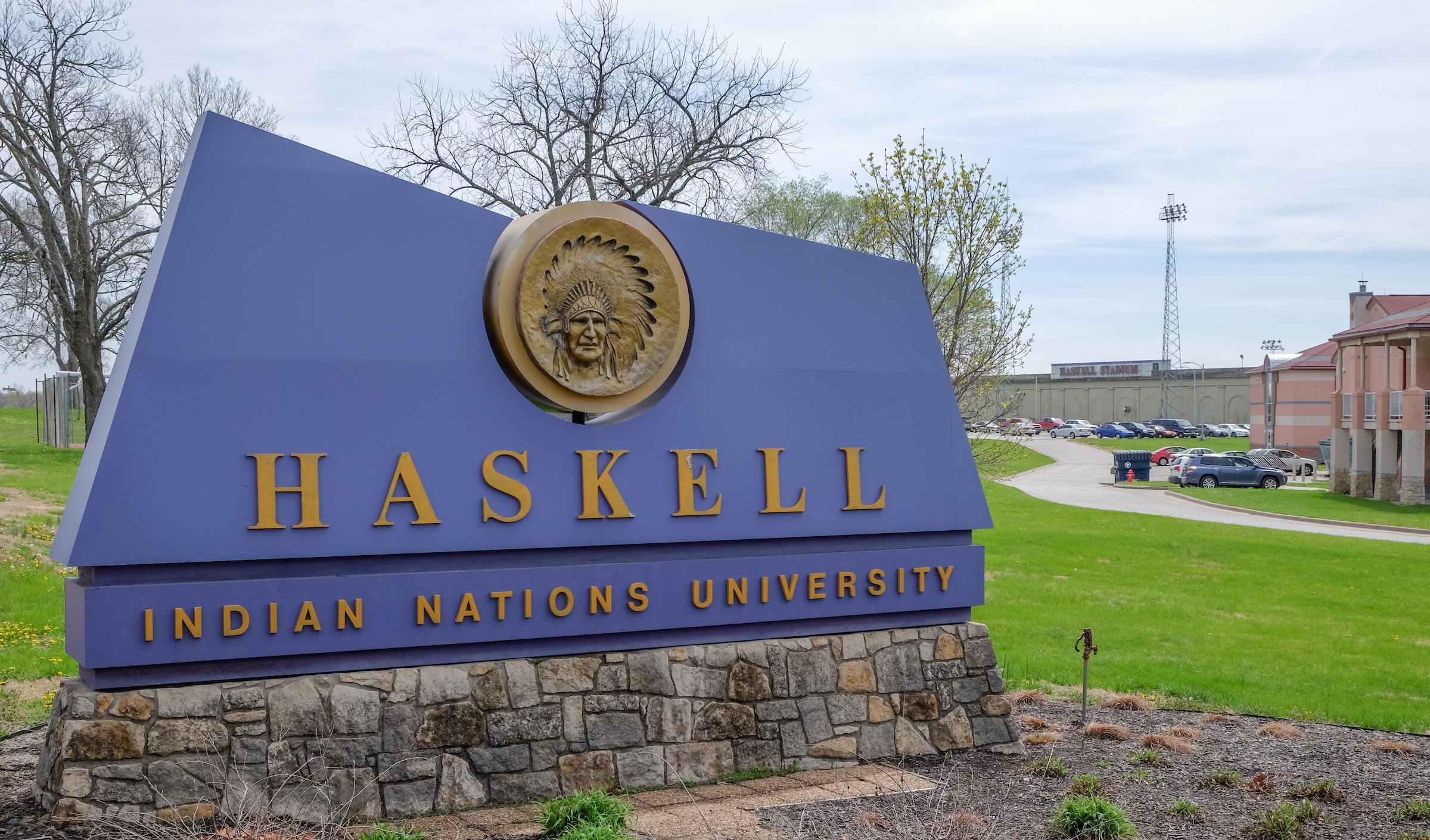 This statue stands on the Haskell Indian Nations University campus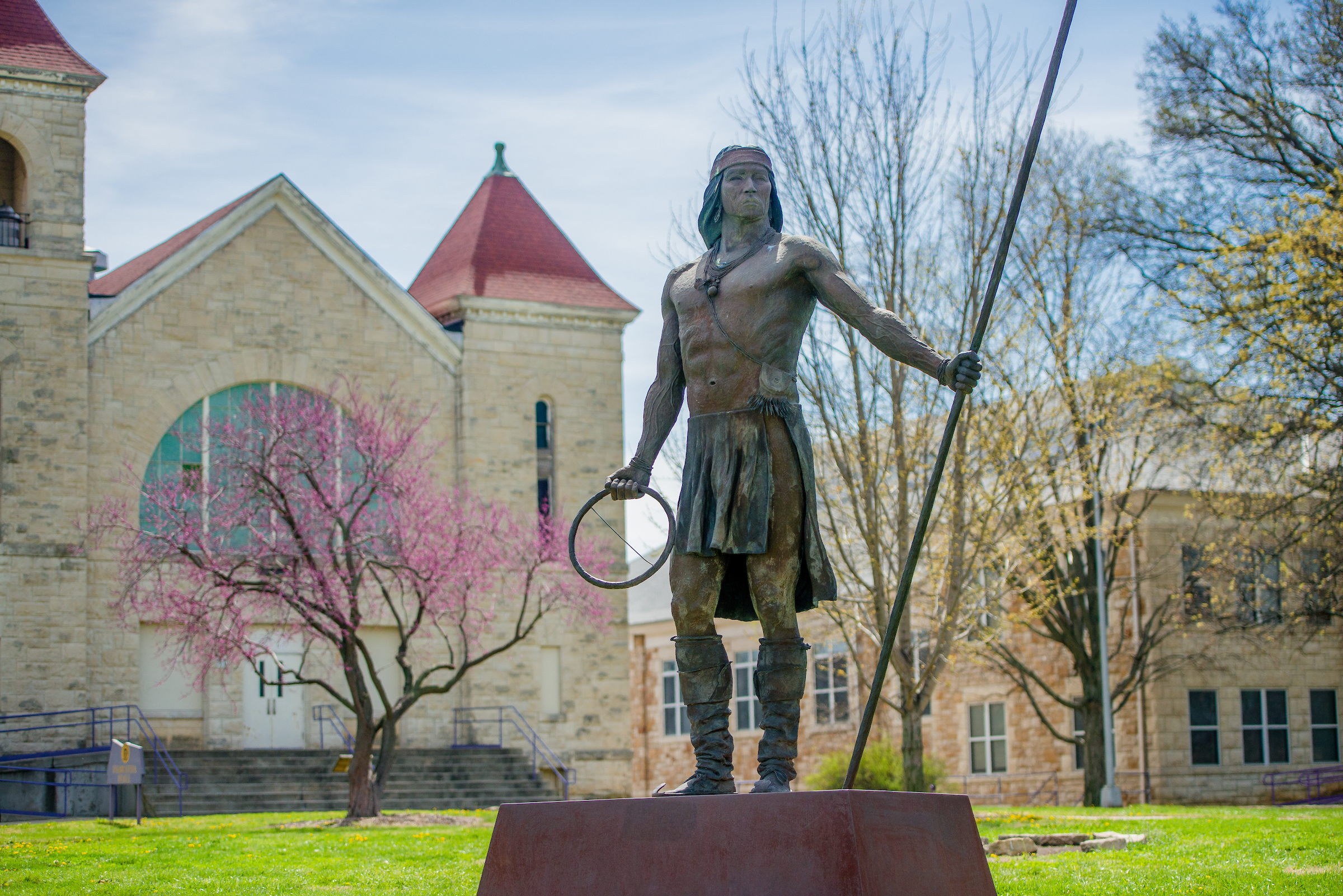 Outside of the Haskell Cultural Center & Museum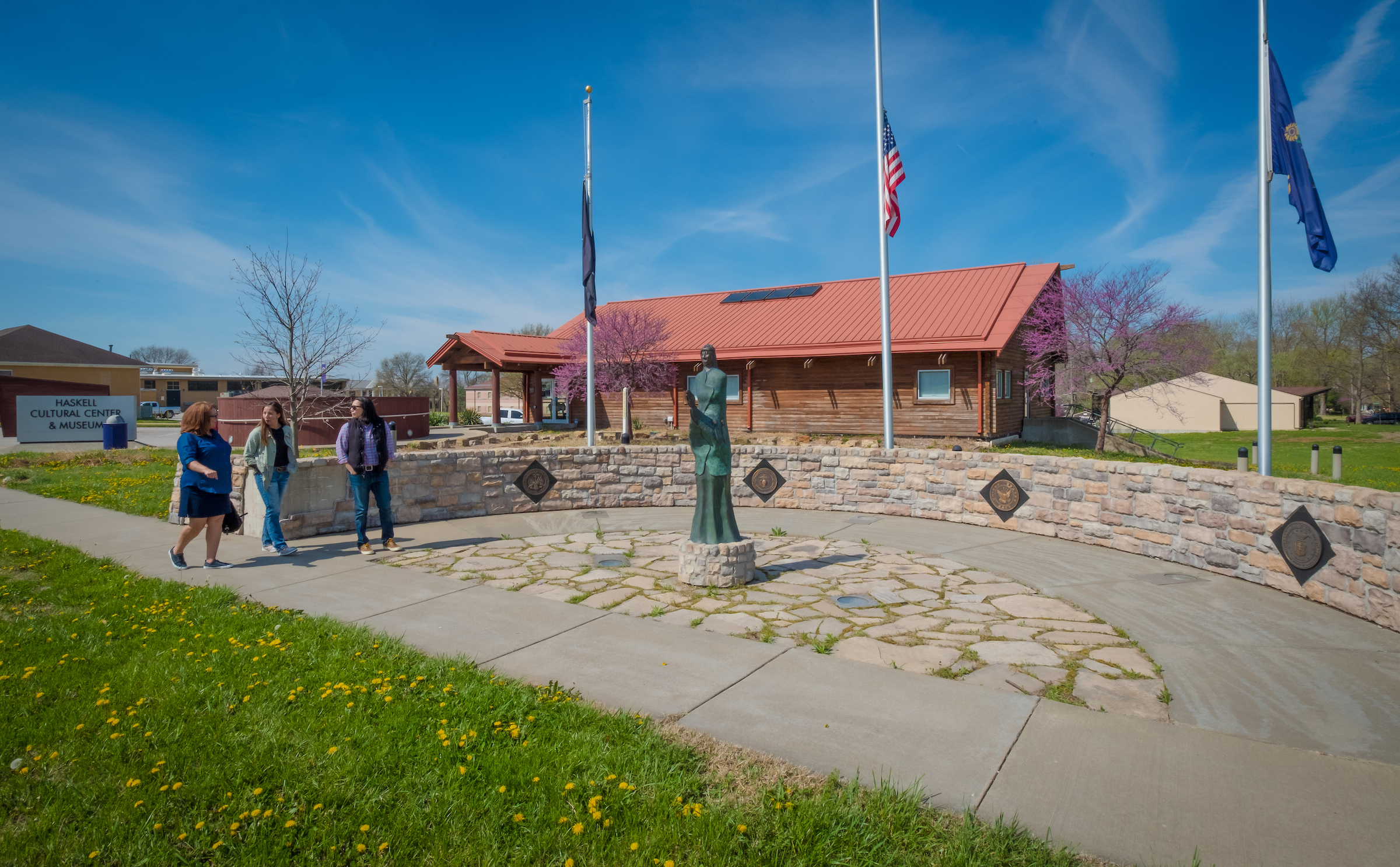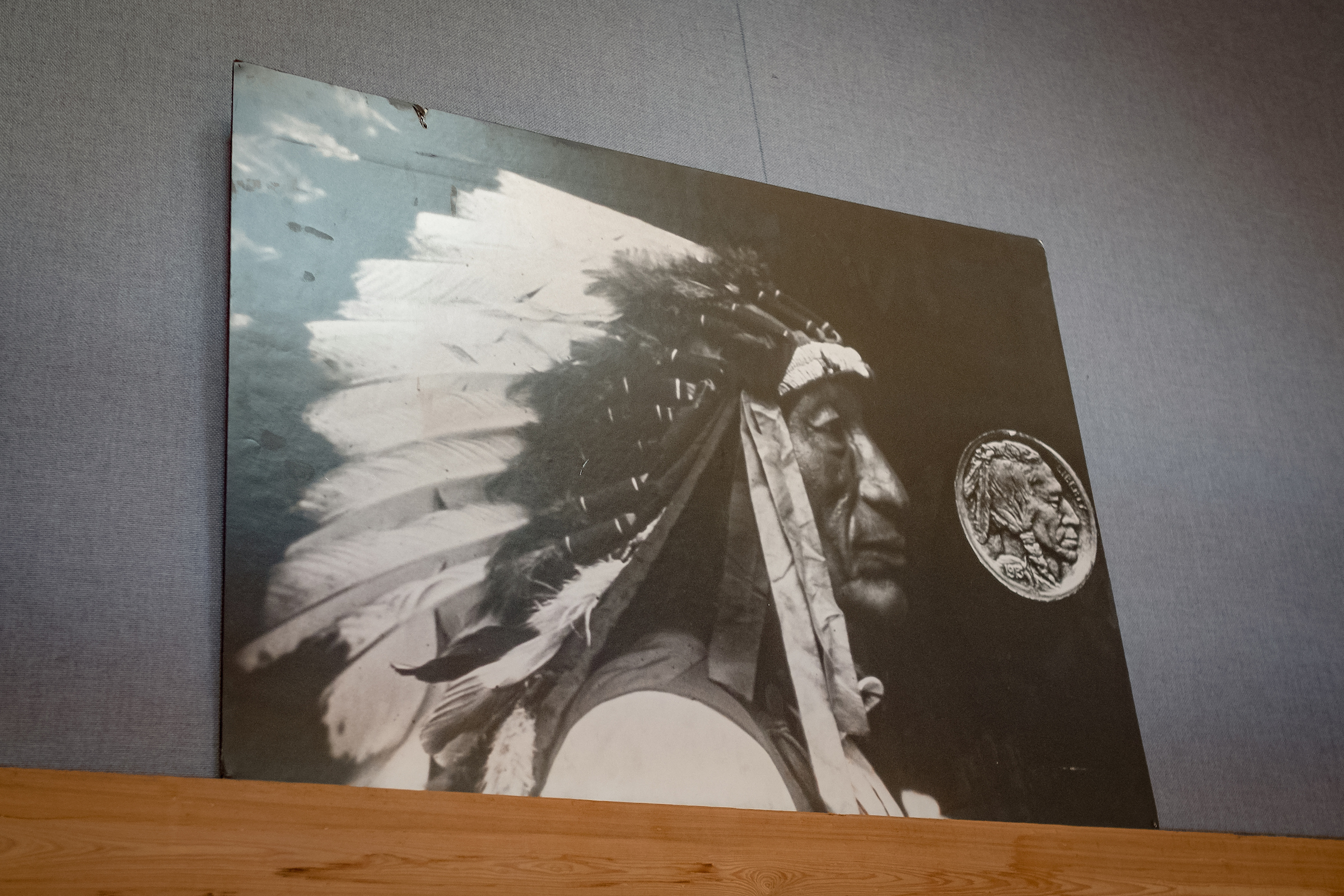 Backstory and Context
Today, Haskell Indian Nations University is a bustling institution of higher education with more than 1,000 students enrolled each semester. These students represent membership in diverse tribes from across the United States, and while students can select from a variety of programs of study, American Indian/Alaska Native culture is infused into the curricula. But despite the current role it plays in the study and enrichment of Native cultures, Haskell has a shadowed history.
Haskell was founded in 1884 as the United States Industrial Training School, later renamed Haskell Institute, where young children were educated in trades such as blacksmithing, farming, sewing, and wagon-making. In addition to teaching trades, the school was intended to assimilate the children into Euro-American culture by separating them from their families and tribes. Work, study, and exercise routines were militantly strict, and corporal punishment was rampant; children were punished for such infractions as speaking their home languages instead of English. There was even a jail cell on campus to lock away those who broke school rules.
Over the years, the school's curriculum evolved, adding a teacher training program and a business training program, high school classes, and industrial training programs. Haskell became famous for its football teams, becoming known as the "Powerhouse of the West." In 1970, Haskell transitioned into a junior college, and in 1994 it became a Land-Grant Institution.
The Land-Grant Institutions are 35 tribally controlled colleges and universities that gained land-grant status through the Equity in Education Land-Grant Status Act of 1994. These institutions are crucial centers for Native education, research, career opportunities, and cultural preservation.
In the 21st century, Haskell is home to 12 buildings designated as National Historic Landmarks, as well as the American Indian Athletic Hall of Fame, the Haskell Cultural Center and Museum, and the Indian Leader, the oldest Native student newspaper in the United States. It also hosts events such as the Haskell Indian Art Market and the annual Haskell Commencement and Powwow, providing educational and cultural enrichment opportunities for Native and non-Native communities.
Sources
http://www.aihec.org/who-we-serve/index.htm
Member, Mary Annette. Haskell Indian Nations University Commemorates 125th Anniversary, Recognizes Painful History, Diverse. May 31st, 2009. https://www.diverseeducation.com/leadership-policy/article/15088572/haskell-indian-nations-university-commemorates-125th-anniversary-recognizes-painful-history.
https://www.haskell.edu/about/history/
https://www.usda.gov/tribalrelations/tribal-college-program
https://agsci.psu.edu/diversity/awareness/resources/1994-1862-and-1890-land-grant-institutions/1994
Image Sources
Kansas Tourism

Kansas Tourism

Kansas Tourism

Kansas Tourism

Additional Information