Nicodemus Emancipation and Homecoming Celebration
Introduction
The Nicodemus Emancipation and Homecoming Celebration is held annually the last weekend in July to celebrate the history and heritage of Nicodemus, an unincorporated community in Graham County, Kansas, and the only remaining Black settlement west of the Mississippi. The celebration commemorates the abolishment of slavery in the United States and the founding of the town. The Emancipation and Homecoming Celebration has taken place every year since 1878. Participants enjoy a variety of activities, such as a parade, wagon and horse rides, a Buffalo Soldiers demonstration, food and craft vendors, dances, church services, and gospel music. 
Images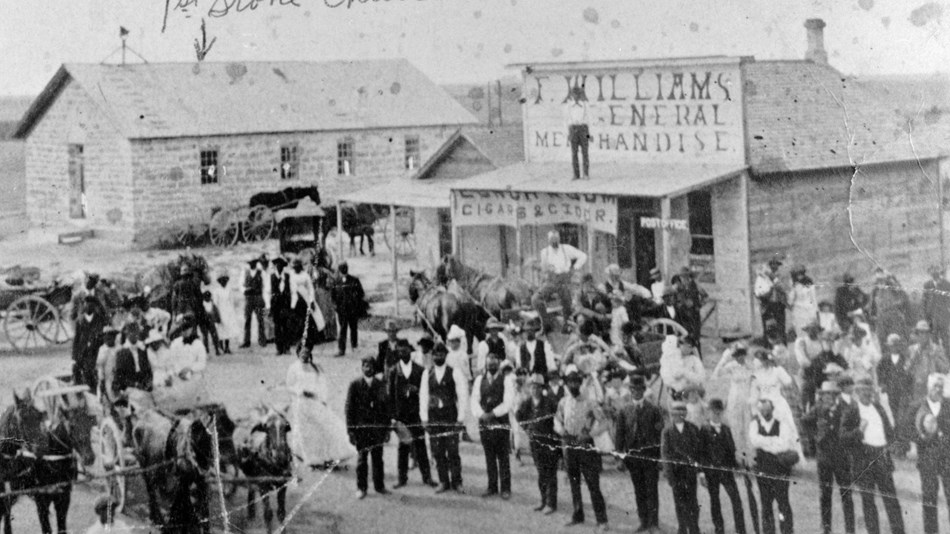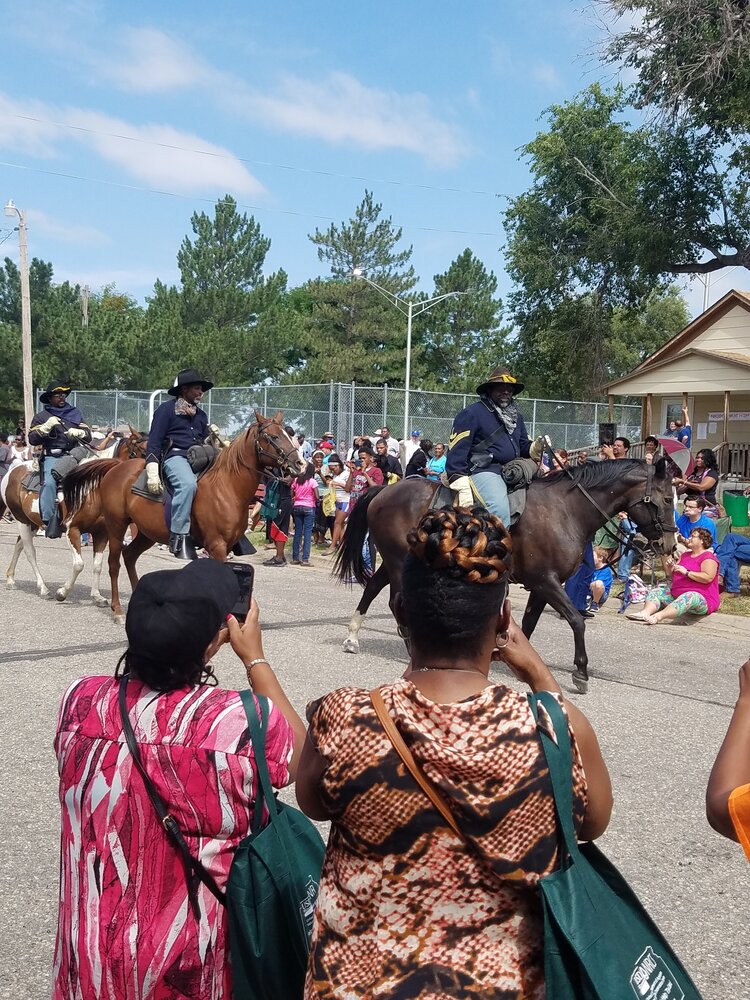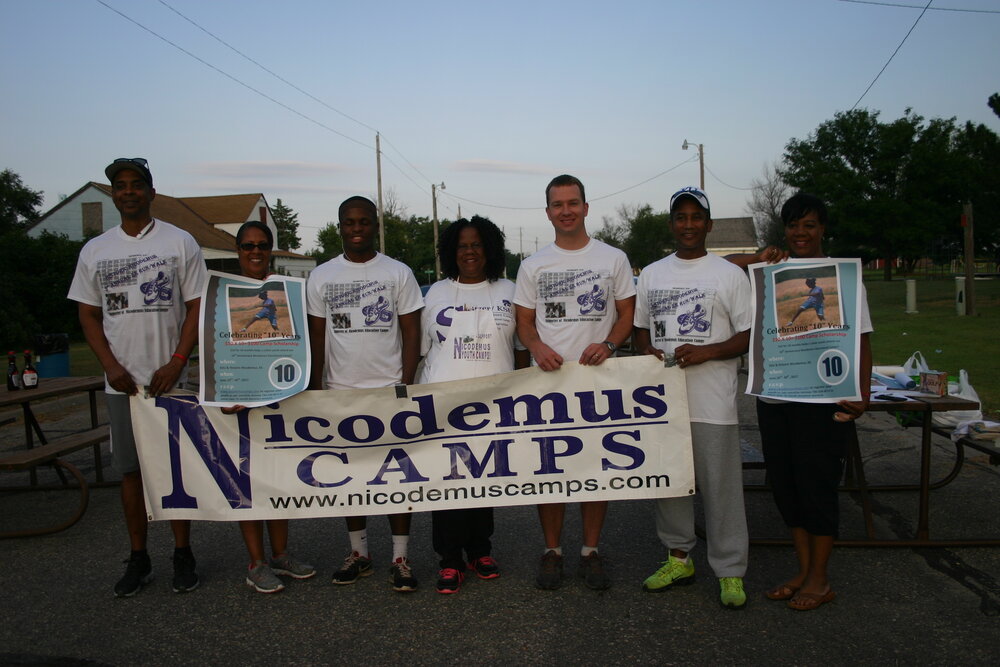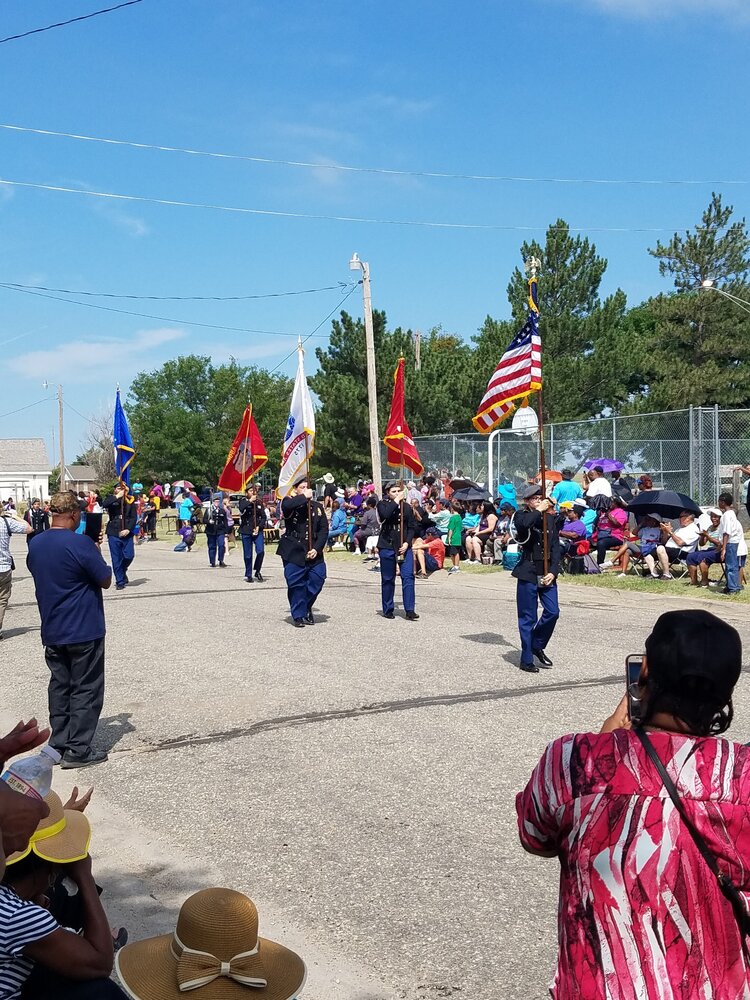 Backstory and Context
For many African Americans in the South at the time, migration to Kansas was their way of achieving their own personal American Dream. African Americans at the time saw Kansas as a state where they could "exercise their rights as American citizens, gain true political freedom, and have the opportunity to achieve economic self-sufficiency" (Davis 2017). 
In 1869, Benjamin Singleton began recruiting African Americans from Tennessee to settle in Kansas (Davis 2017). By 1880, the number of Black settlers living in Kansas had increased to 43,107. The community suffered when railroad executives chose to bypass Nicodemus in favor of other area settlements--a decision that made it nearly impossible to operate a commercially successful farm. As of 2015, the community's permanent population was less than 40 individuals ("Nicodemus" 2015). 
The abrupt Black migration was an issue of national concern: white Americans were unaware of why the migration was happening, and how it should be addressed (Davis 2017). White Southerners accused their Northern counterparts of encouraging the mass migration for political motives, while white Northerners blamed the migration on the oppression of African Americans by white Southerners (Davis 2017). Many members of the educated African American elite also opposed the Exodus movement, because the elite believed that the ignorance of many uneducated African Americans left them vulnerable to deception and exploitation (Davis 2017). 
Since, its demise in the late 1800s, the town has been designated a National Historic Site by the National Park Service ("Nicodemus" 2015). The town hosts a group of five buildings which represent various aspects of African American life on the frontier. These aspects include home, business, church, government, and education. Nowadays, school children can come to Nicodemus to learn about the role of Black settlers in the West ("Nicodemus" 2015). A community center, built in 1938, hosts a National Park Service ranger, historical displays discussing Nicodemus and the African Americans who helped settle the West, and a gift shop ("Nicodemus" 2015). 
Although many see Nicodemus as a dying town that is important to Kansas' history, but not its present, a small, but determined, group of individuals are determined to keep the town alive through the town's annual homecoming celebrations (Smith 2015). Many descendants of the town's original residents still feel a sense of community within Nicodemus, despite having never lived there themselves (Smith 2015). Although the town itself will never be restored to its full population, some are trying to recreate a living community in the town (Smith 2015). One such individual is Dr. JohnElla Holmes, a professor of history, who recently moved into Nicodemus and runs a summer camp for underprivileged minority youth (Smith 2015). 
Nicodemus was not the only all-Black community formed during reconstruction, nor was it the only one in Kansas, but it remains a defining example of the Black migration and the Exoduster movement (Davis 2017). For some, the town of Nicodemus is an important reminder of the past, and for others it continues to be a step towards a brighter future. Whatever interpretation an individual brings to Nicodemus, the inherent value of the town cannot be contested. 
Sources
https://www.nicodemushomecoming.org
Davis, Damani. "Exodus to Kansas." National Archives and Records Administration, National Archives and Records Administration, 19 July 2017, www.archives.gov/publications/prologue/2008/summer/exodus.html.
"Exodusters." Kansas Historical Society, Kansas State Historical Society, June 2011,       www.kshs.org/kansapedia/exodusters/17162.
National Park Service. "The Five Historic Buildings." National Parks Service, U.S. Department of the Interior, 10 Apr. 2015, www.nps.gov/nico/planyourvisit/the-five-historic-buildings.htm.
"Nicodemus, Kansas." Trip to Northwestern and West Central Kansas, Washburn University, 2015, www.washburn.edu/cas/art/cyoho/archive/KStravel/bigrocks/Nicodemus.html.
Smith, Mitch. "Descendants Keep Alive Legacy of 1877 Black Settlement in Kansas." The New York Times, The New York Times, 6 Aug. 2015, www.nytimes.com/2015/08/07/us/descendants-keep-alive-legacy-of-1877-Black-settlement-in-kansas.html
Image Sources
https://www.nps.gov/nico/index.htm

https://www.nicodemushomecoming.org

https://www.nicodemushomecoming.org

https://www.nicodemushomecoming.org