Stone Dugout
Introduction
Formerly enslaved African Americans left the south at the end of the post-Civil War Reconstruction period in hopes of a better life in the "Promised Land" of Kansas. Some migrated to Nicodemus where they faced many hardships on the Kansas frontier. When Black settlers traveled to the nearest town of Stockton for supplies, they needed a place to stay overnight on the way home. Local laws prevented Blacks from staying in public hotels, so a stone dugout, built in the side of an embankment accommodated them.
The Dugout is located on privately owned land. It is visible from the highway only on the north side as you round the curve nearing Stockton (From Nicodemus, 16 miles east of U.S. 24; mile marker 149 and 150). Although the structure is inaccessible today, the history of places like the stone dugout is a stark reminder of the discrimination and hardships placed on emancipated African Americans.
Images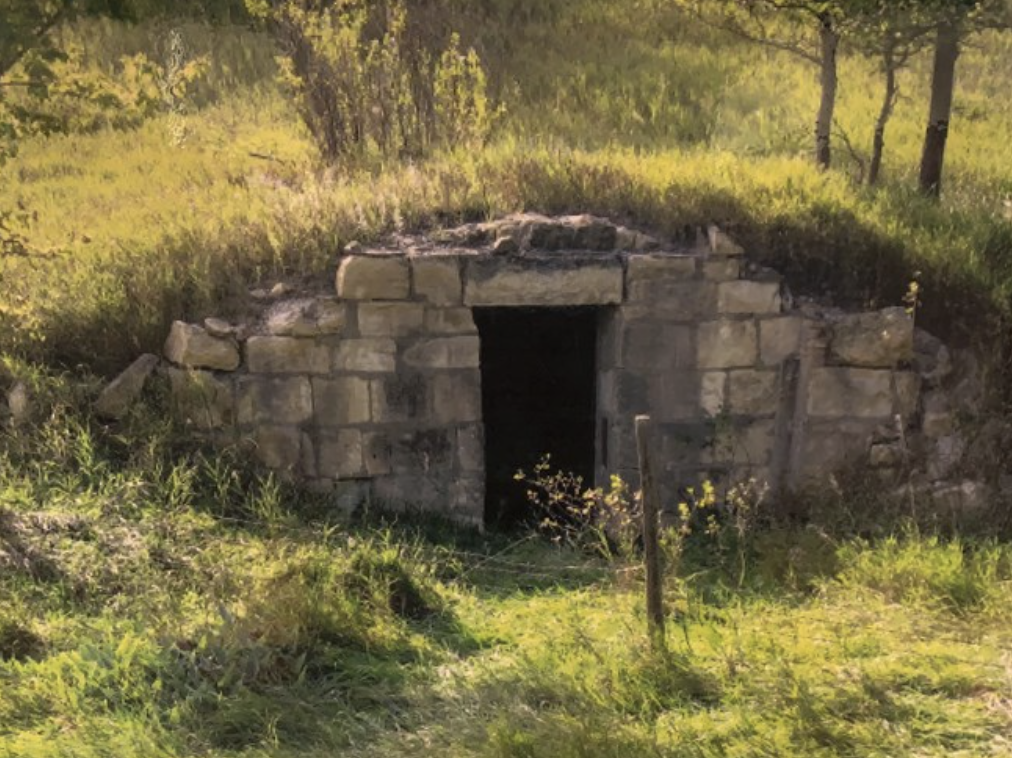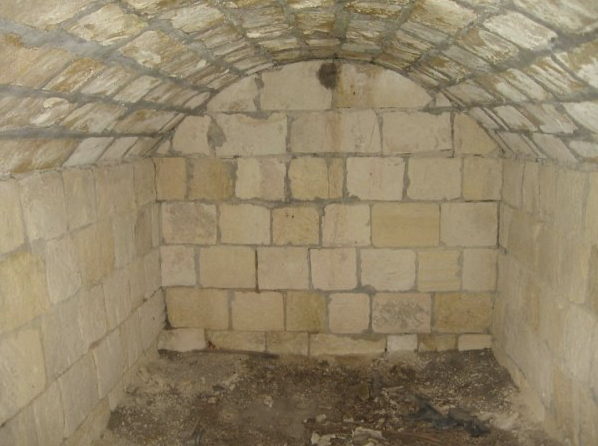 Sod House, Nicodemus. Photo taken by ABC for NPS, 1974.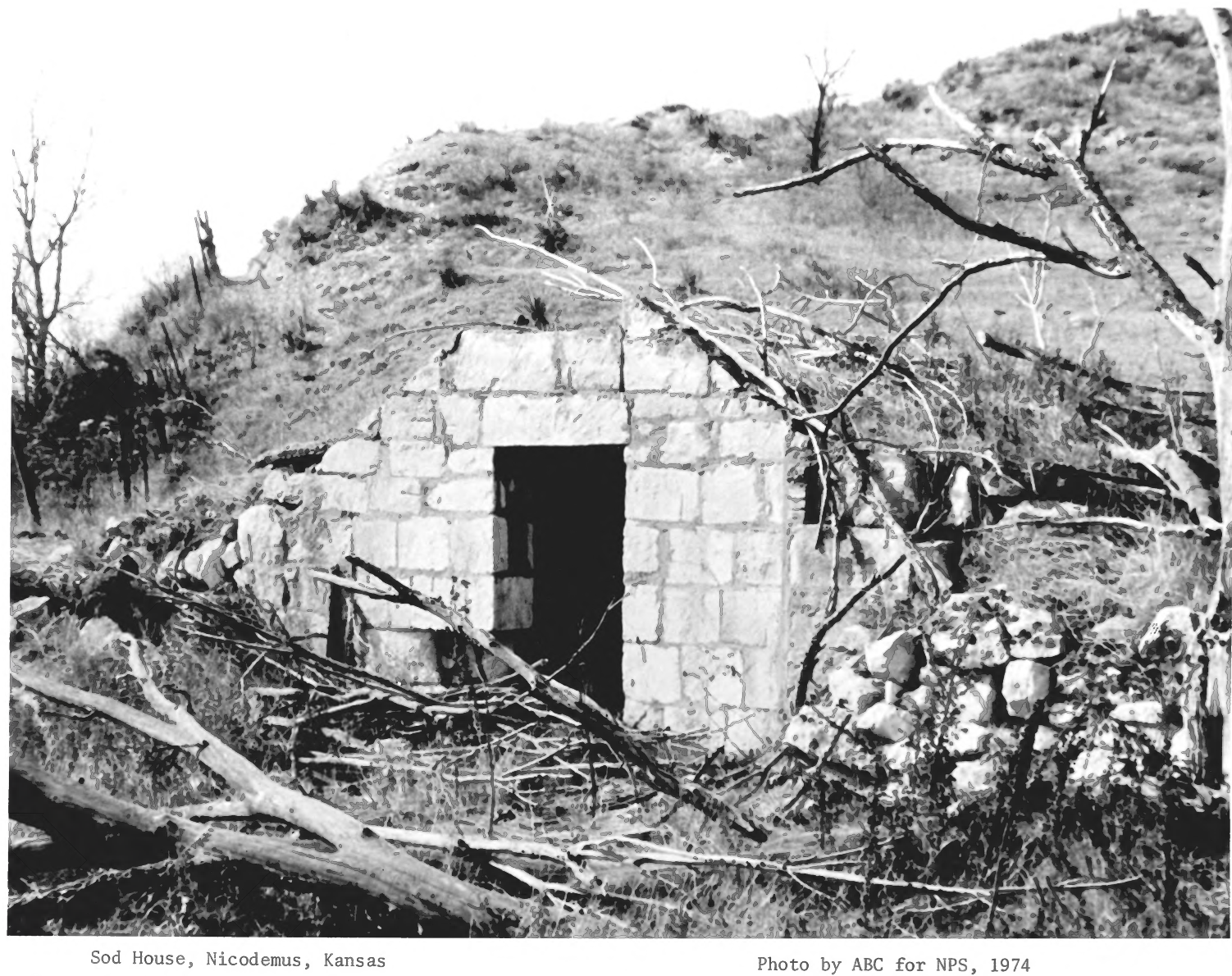 Backstory and Context
Sources
Places to Go, https://www.nps.gov/nico/planyourvisit/places-to-go.htm.
Greenlee, Marcia M. Dec 1974. http://npshistory.com/publications/nico/nr-nicodemus-hd.pdf .
Image Sources
https://www.nps.gov/nico/planyourvisit/places-to-go.htm

https://thedryarchaeology.wordpress.com/2011/08/27/on-dugouts/

http://npshistory.com/publications/nico/nr-nicodemus-hd.pdf