Salter House Museum
Introduction
Today, Argonia is a small town of about 456 people located under an hour's drive from Wichita, but it holds a big place in the history of Kansas and the United States. It was in Argonia that the first woman in the United States was elected mayor, and she cleared a path for other women to be elected to public office in Kansas soon after.
Images
A portrait of Susanna Madora Salter, ca. 1887.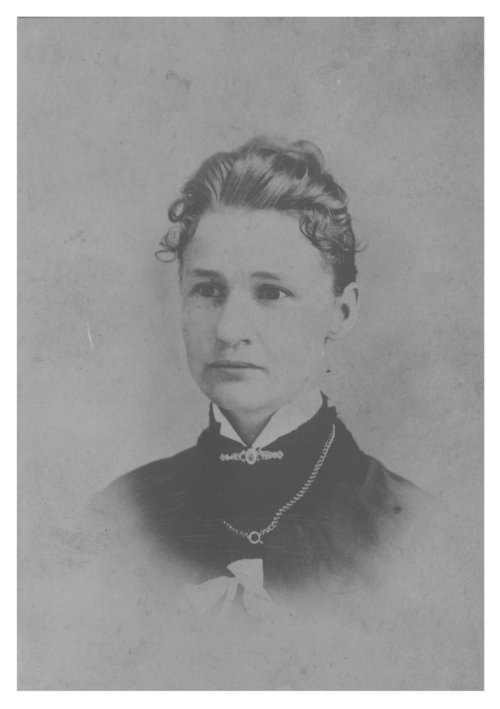 Formal portrait of Susanna Madora Salter and her husband, Lewis Salter, in 1880.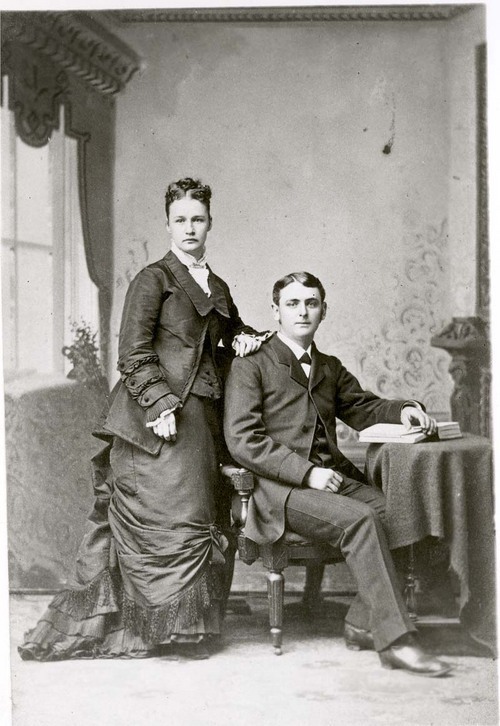 Backstory and Context
Susanna Madora (Kinsey) Salter was born in Ohio in 1860 and moved with her parents to a farm in Kansas in 1872. She entered Kansas State Agriculture College in 1878 but was forced to drop out due to illness just six weeks shy of graduation. In 1880, Salter married Lewis Allison Salter, and they moved to Argonia, where they were soon joined by Salter's parents. When Argonia incorporated in 1885, Salter's father, Oliver Kinsey, was elected the town's first mayor, and her husband was the first city clerk. Two years later, in 1887, women in Kansas won the right to vote in municipal elections.
Women's suffrage in Kansas had been preceded and accompanied by increased political involvement. Salter herself was an officer in the local Woman's Christian Temperance Union (WCTU), a group that lobbied for prohibition and other issues. The growing involvement of women in politics was perceived as a threat by some men in Argonia, and in an attempt to put the women of WCTU in their place, they decided to play a trick during a local election. The group of men printed ballots listing Salter as a candidate for mayor, assuming that the town's men would not vote for a woman and that Salter and the WCTU would be humiliated by receiving so few votes. When the trick was discovered on election day, Salter agreed that if she were elected, she would accept the office.
Salter received a two-thirds majority of votes, and Salter served her one-year term, presiding over the all-male town council. Salter also became a media sensation, with newspapers all over the nation debating whether women ought to be elected mayor. Although she was often the object of editorial jokes, some newspaper stories described her presiding over council meetings with great dignity and decorum and declared her to be a fine representative for suffragists. The following year, several other Kansas towns elected women to public office, making dramatic inroads into politics despite fervent resistance from those who opposed women's suffrage.
After her first term as mayor, Salter did not run again, and the family eventually moved to Oklahoma, where Salter lived to be 101 years old and remained keenly interested in political and religious affairs all her life.
Susanna Madora Salter's house in Argonia was listed on the National Register of Historic Places in 1971 and is now a museum containing antiques and personal artifacts that belonged to Salter. Visitors can also see the graves of Salter and her husband in the Argonia Cemetery.
Sources
https://www.salterhousemuseum.org/about
https://www.kshs.org/kansapedia/susanna-madora-salter/12191
https://www.kshs.org/p/kansas-historical-quarterly-susanna-madora-salter/13106
Image Sources
kansasmemory.org Kansas Historical Society

kansasmemory.org Kansas Historical Society

Additional Information