Martha & Jack Steadman Fountain
Introduction
Set into a landscaped terrace near the west entrance of Starlight Theatre, this two-tiered fountain was installed in honor of the theater's longtime supporters Kansas City Chiefs general manager Jack Steadman and his wife Martha. After growing up in Dallas, Texas, Jack helped establish the Dallas Texans football franchise before moving the team to Kansas City in 1963. In addition to serving in a variety of leadership roles with the Chiefs spanning four decades, Steadman was an advocate for the arts and a key contributor to several ventures. Jack Steadman served on many civic committees and boards, including Starlight Theatre for 43 years, where he championed substantial improvements. This fountain was dedicated on August 26, 1997.
Images
Martha and Jack Steadman Fountain at Starlight Theatre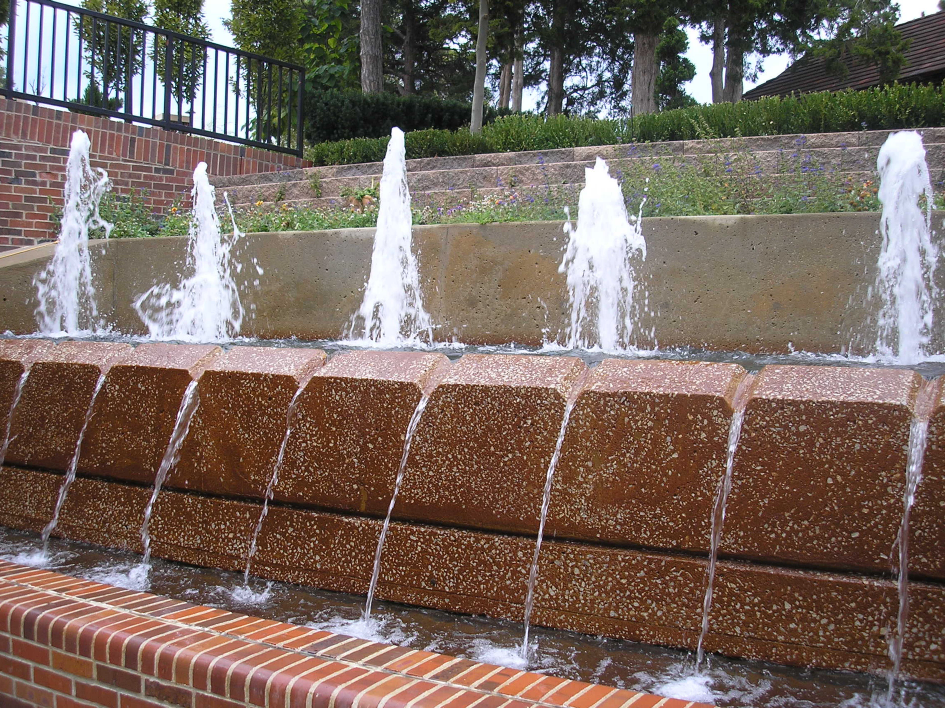 The Steadman Fountain was installed "In appreciation of their 26 year love affair with Starlight Theatre"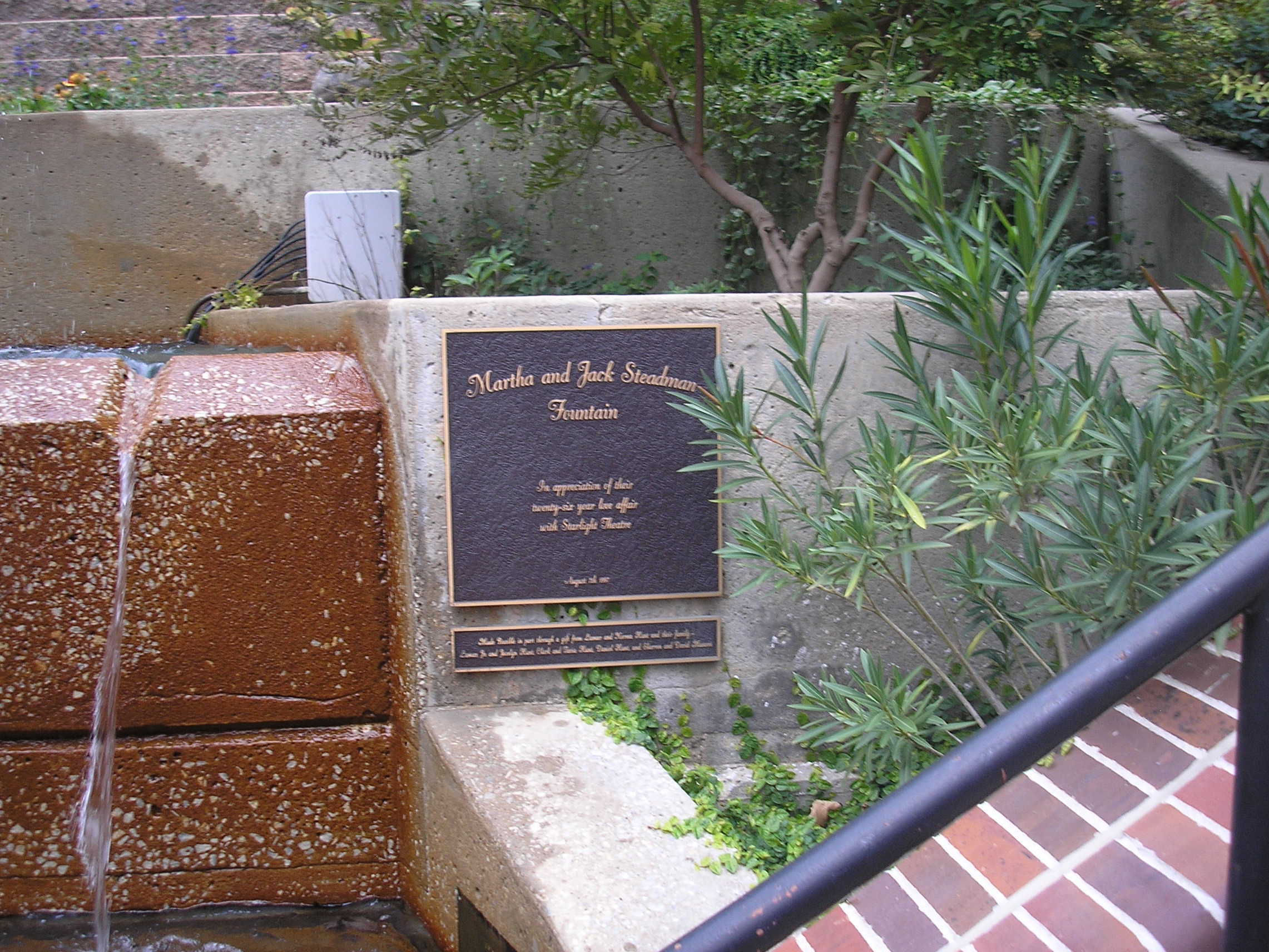 Jack Steadman served on the Board of Directors for Starlight Theatre for 43 years.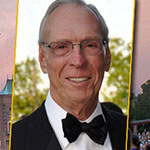 Jack Steadman was co-founder of the Kansas City Chiefs football team and is one of three non-players to be inducted into the Hall of Honor.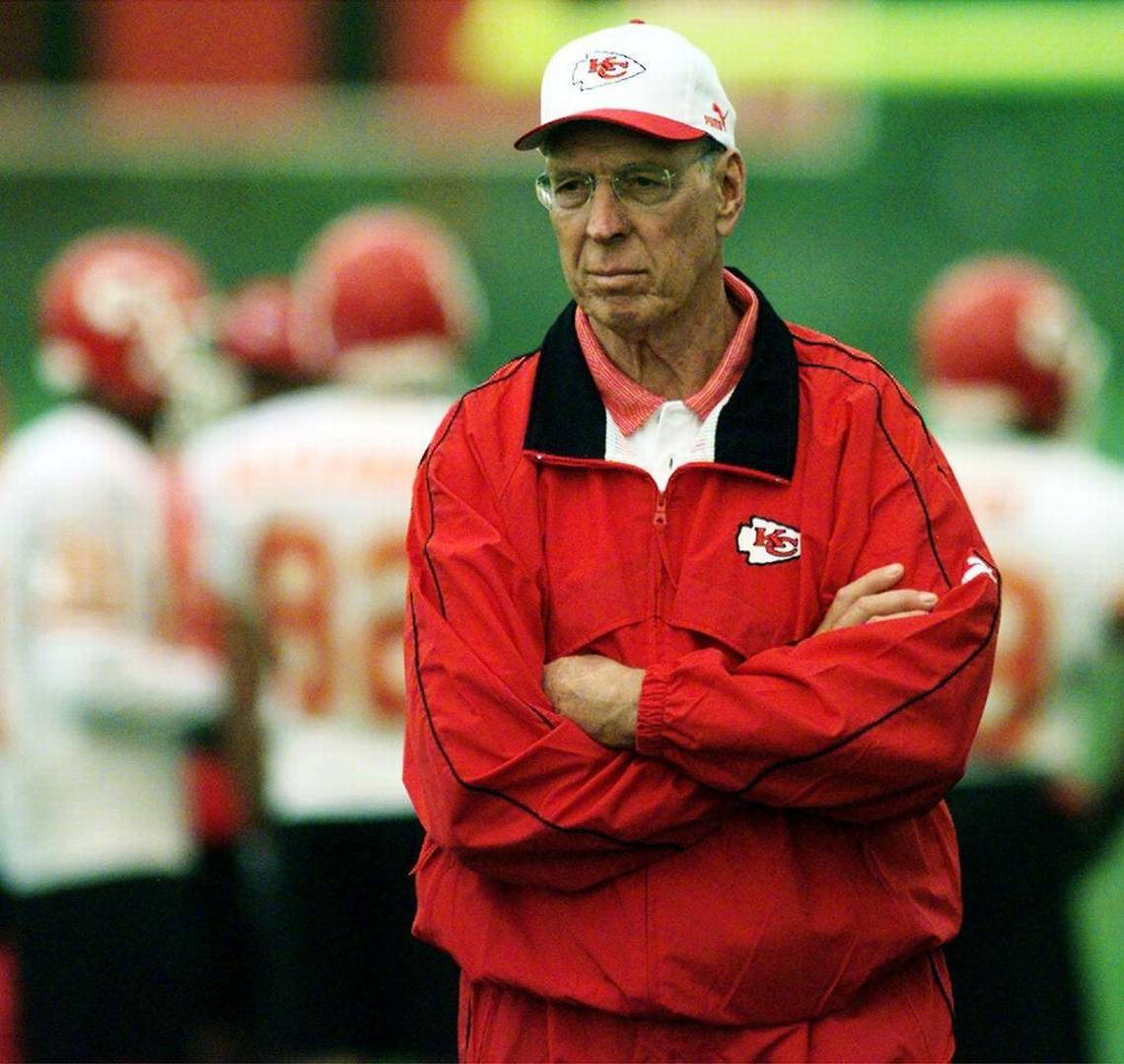 Backstory and Context
Designed by architectural firm Mackey, Mitchell & Zahner, this two-tier, brick and composite fountain features five bubblers in the top level before water streams through carved channels in the weir down to the lower catch basin. An accompanying plaque reads: 
"In appreciation of their twenty-six year love affair with Starlight Theatre"
Jack Steadman (1928-2015) was born in Illinois and raised in Dallas, Texas. He attended Baylor University before receiving a Bachelor degree in Business Administration from Southern Methodist University. After graduation, he worked for Hunt Oil Company where he met Lamar Hunt, the owner's son. In 1960, Steadman worked with Hunt to establish the American Football League and founded the Dallas Texans franchise. Steadman moved the franchise to Missouri in 1963, where the team became the Kansas City Chiefs. Steadman went on to have a decades-long working relationship with Hunt, including the development of the amusement parks Worlds of Fun and Oceans of Fun, opening in 1973 and 1982 respectively, becoming a top executive for Hunt Midwest Enterprises, as well as his years of service in football.
As an advocate for improving Kansas City recreation, Steadman co-chaired a capital campaign for improvements to Starlight Theatre in 1982, which had been on the brink of bankruptcy. He partnered with Parks Board member Anita Gorman and new Starlight General Manager Bob Rohlf to beautify and improve the theater, including new lights, seats, landscaping and refurbished restrooms. Steadman assumed the role as President of Starlight Theatre's Board of Directors in 1983 until 1985. During this time, the theater fought its way back to solvency by becoming a producer of Broadway and increasing its contemporary concert entertainment. In the years following, other improvements led by Steadman included a new stage floor and renovated rehearsal space, and a second capital campaign which resulted in a brand new stage, the Jeannette and Jerome Cohen Community Stage in 2000. Steadman served on Starlight Theatre's Board for 43 years, until his death on July 5, 2015.
Over the decades, Jack Steadman proved to be a tireless member and leader for multiple civic organizations, including Heart of America United Way; Chamber of Commerce of Greater Kansas City; Private Industry Council; Full Employment Council; American Royal Association; Children's Mercy Hospital; Civic Council of Greater Kansas City; and the Midwest Research Institute. He has also been presented with many awards and honors for his commitment to the city. Steadman received Starlight Theatre's Star Award in 1986 for distinguished service to the Arts, was named "Kansas Citian of the Year" in 1988 by the Chamber of Commerce of Greater Kansas City, and in 2011, was awarded Starlight's first Lifetime Achievement Award for his continued commitment to the theater. In addition, he was inducted into the Chiefs Hall of Honor in 2005, one of only three non-players in Chiefs history to carry the distinction. 
Sources
Martha and Jack Steadman Fountain, City of Fountains Foundation. Accessed August 25th, 2022. https://cityoffountains.org/martha-and-jack-steadman-fountain/.
In Memory of Jack Steadman: A True Starlight Hero, Starlight Theatre. July 6th, 2015. Accessed August 25th, 2022. https://www.kcstarlight.com/in-memory-of-jack-steadman-a-true-starlight-hero/.
Mr. Jack W. Steadman, Johnson County Funeral Chapel & Memorial Gardens. Accessed August 25th, 2022. https://www.johnsoncountychapel.com/obituary/Jack-Steadman.
Celebrating Our 65th Year: Starlight in the 80's, Starlight Theatre. June 3rd, 2015. Accessed August 25th, 2022. https://www.kcstarlight.com/celebrating-our-65th-year-starlight-in-the-80s/.
Image Sources
https://cityoffountains.org/martha-and-jack-steadman-fountain/

https://cityoffountains.org/martha-and-jack-steadman-fountain/

https://www.kcstarlight.com/in-memory-of-jack-steadman-a-true-starlight-hero/

Kansas City Star

Additional Information