Joplin History & Mineral Museum
Introduction
The Joplin History & Mineral Museum explores the local mining industry and its impact on the development of the city and region. It consists of two museums in one building: the Everett J. Ritchie Tri-State Mineral Museum and the Dorothea B. Hoover Historical Museum. The Mineral Museum features one of the world's best collections of lead and zinc ores and other minerals. It also explores the geological makeup of the region and the mining techniques used between the 1870s to the 1960s. A variety of items are on display including mining tools and maps, mineral products, and specimens of prehistoric animals. The Historical Museum examines how the mining industry has contributed to Joplin's growth and features items dating to the city's mining era. These include a circus room, a child's playhouse, items belonging to infamous criminals Bonnie and Clyde, an antique fire engine, Victorian furnishings, textiles, medical instruments, and a doll collection.
Images
Visitors to the Joplin History & Mineral Museum will learn about the area's mining history and geology. It features one of the world's best collections of lead and zinc ores and other minerals, as well as many mining-era items on display.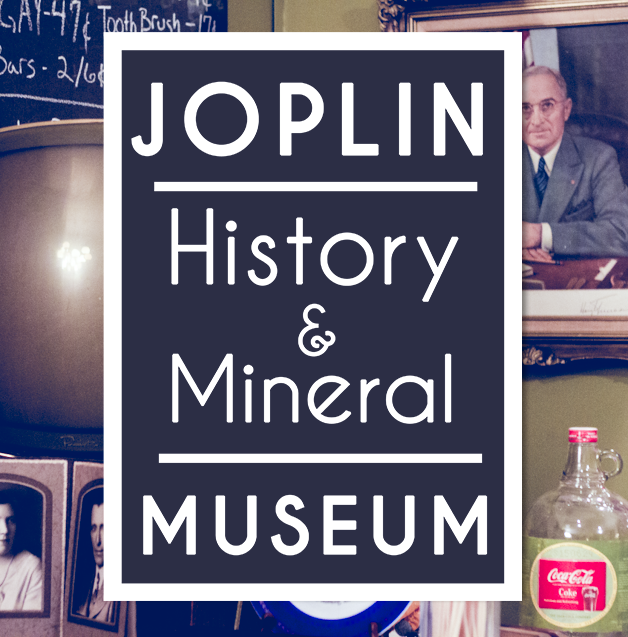 Backstory and Context
Miners Elliot R. Moffet and John B. Sergeant made the first major discovery of lead in Joplin in August 1870. They leased land near Joplin Creek in the vicinity of Landreth Park, dug a shaft 40 feet into the ground, and found a large amount of lead worth around $60,000, which was a significant amount of money at that time. Moffet and Sergeant then built the first lead smelting furnace which was once located along Joplin Creek.
Word of the find spread quickly and the discovery sparked a mining boom in Joplin. Prospectors arrived in droves and started mining in nearby small valleys called hollows. In 1873, Joplin was established (two adjacent towns were combined) and Moffet became the first mayor. New businesses were established including saloons, dance halls, and gambling halls. Initially, the city earned a reputation for its rowdy character but eventually this ended as the city attracted investors and speculators. Moffet and Sergeant founded one of the first banks and the Joplin and Girard Railroad to connect the city's lead furnaces to coal fields in Kansas. Zinc mining became a major part of the local economy as well. All of this activity was instrumental in driving Joplin's development. Moffet and Sergeant's discovery is considered one of the most important events in the city's history and is commemorated by a historical marker in the park.
Sources
Alexander, Kathy. "Joplin, Missouri – A Lead Mining Maven." Legends of America. Accessed May 23, 2022. Last Updated March 2022. https://www.legendsofamerica.com/mo-joplin.
Caldwell, Bill. "Joplin was surrounded by hollows." September 1, 2021. https://www.joplinglobe.com/news/bill-caldwell-joplin-was-surrounded-by-hollows/article_6a26d3a8-0b45-11ec-a4fb-5fbee11076b9.html.
"First Major Lead Strike." The Historical Marker Database. Accessed May 23, 2022. https://www.hmdb.org/m.asp?m=170322.
"House of a Thousand Shines." Historic Joplin. Accessed May 23, 2022. http://www.historicjoplin.org/?tag=lead-mining.
"Our Story." Joplin History & Mineral Museum. Accessed May 22, 2022. https://www.joplin-museum.org/our_story
Image Sources
Joplin History & Mineral Museum

Additional Information