St. Peter the Apostle Catholic Church
Introduction
St. Peter the Apostle Catholic Church was built in 1906. Designed by local architect Austin Allen, it is an excellent example of Late Gothic Revival architecture and for this reason was added to the National Register of Historic Places in 1991. It features a limestone exterior, lancet stained glass windows, a large rose window, a pair of towers with finials, and buttresses. Inside, the roof is supported by vaulted ceilings and the chancel features a large altar, which has 46 spires, and two smaller altars all hand carved in Germany (the altar used today was added in 2013). The property also includes the adjacent church rectory.
Images
Built in 1906, St. Peter the Apostle Catholic Church is home to a congregation founded in 1876.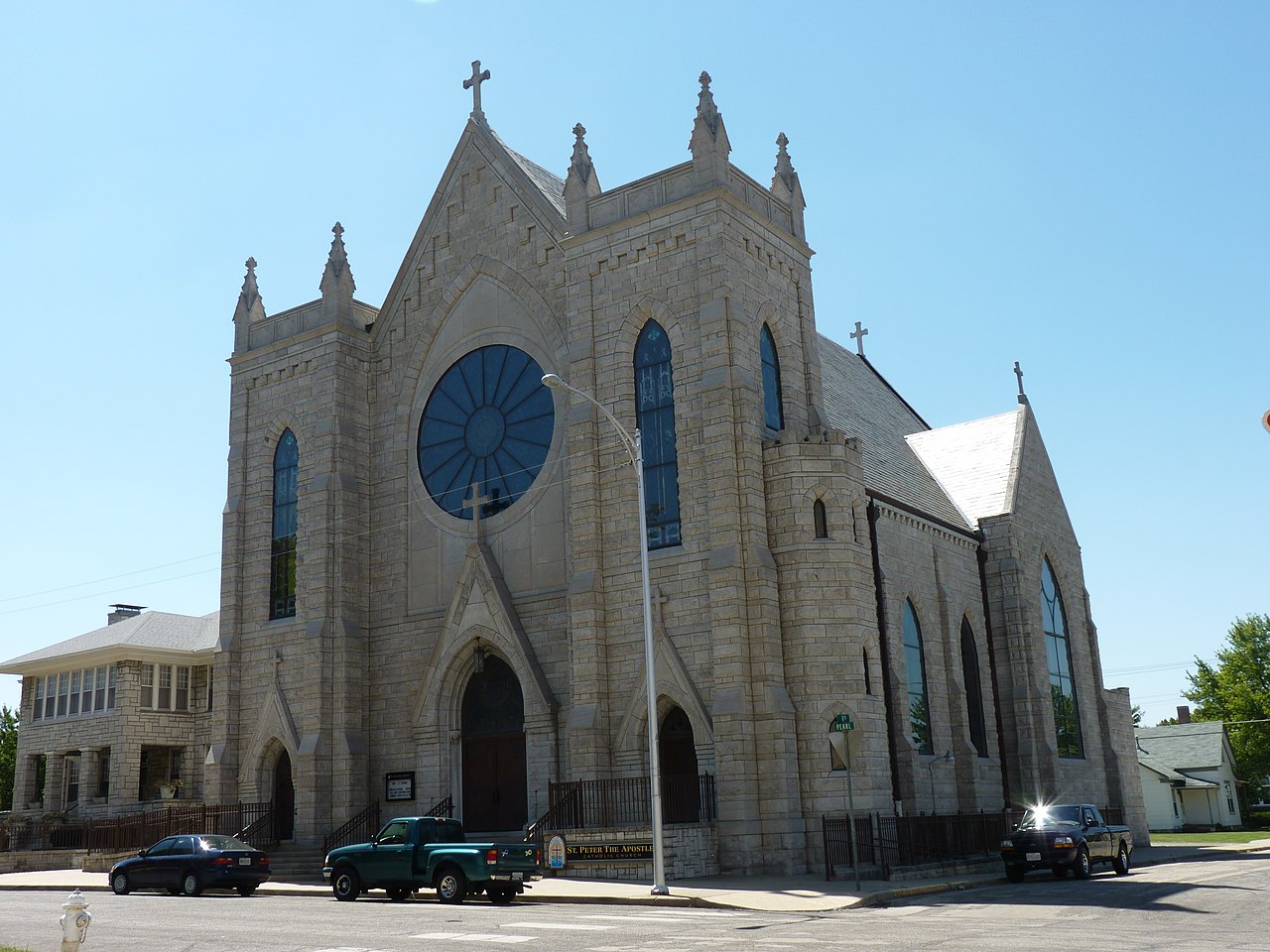 The church features 17 stained glass windows.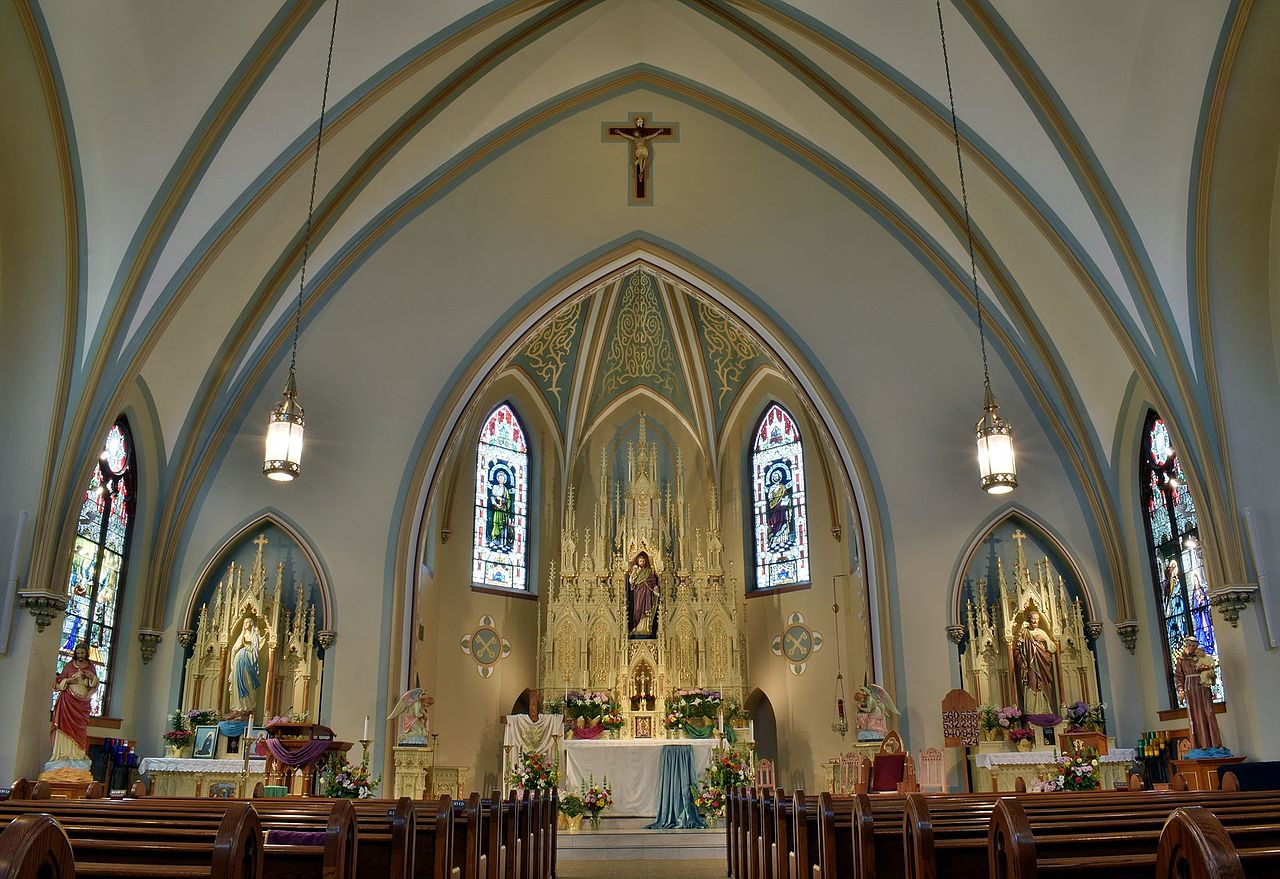 Backstory and Context
St. Peter the Apostle was founded in 1876 by Father Henry O'Reilly, four years after the first mass in Joplin was celebrated by Father Bonocini, who arrived from the Osage Indian Mission in Kansas. Joplin was established in 1873. The church's congregation initially consisted of fifteen families and grew in the coming years. The first church was located at 8th and Wall Street. Twelve nuns from Louisville arrived in 1885 and founded the Sisters of Our Lady of Mercy Convent and a school. The nuns and Father O'Reilly contributed to Joplin in many ways including establishing the first hospital in the city St. John's Hospital, which still exists today.
The first church building was no longer adequate by the early 1900s. Allen, who had designed a number of buildings in the city, was hired to design the church in 1905. It was completed the next year at a cost of $50,000. The rectory was built 1917 and a nearby grade school was erected in 1926. According to the National Register nomination form, until the early 1990s the size of the congregation ranged between 500-1000 members.
Sources
"A Brief History." St. Peter the Apostle Catholic Church. Accessed May 18, 2022. https://saintpetertheapostlejoplin.com/about.
Mann, Thomas C. et al. "St. Peter the Apostle Catholic Church and Rectory." National Park Service - National Register of Historic Places Nomination Form. June 28, 1991. https://mostateparks.com/sites/mostateparks/files/St.%20Peter%20the%20Apostle%20Catholic%20Church%20and%20Rectory.pdf.
Willis, Jerry. "St. Peter the Apostle Catholic church offers grandeur, reverence." The Joplin Globe. March 30, 2019. https://www.joplinglobe.com/news/lifestyles/st-peter-the-apostle-catholic-church-offers-grandeur-reverence/article_2a48c72e-3eeb-5627-95af-526a88689587.html.
Image Sources
Both images via Wikimedia Commons: https://commons.wikimedia.org/wiki/Category:Saint_Peter_the_Apostle_Catholic_Church_(Joplin,_Missouri)

Additional Information