St. Xavier's
Introduction
In 1831, Sisters of Mercy was founded in Dublin, Ireland. They are a religious institute of Roman Catholic women (Saint Xavier University). In 1843, Sisters of Mercy came to the United States the whole way from Ireland by Saint Frances Xavier Warde. That makes Saint Xavier's the oldest institution in Sisters of Mercy, located in Latrobe, Pennsylvania. It was originally located in Pittsburgh, Pennsylvania but eventually migrated to Latrobe. However, the Sister of Mercy are still located in Pittsburgh today.
Images
St. Mary Frances Xavier Warde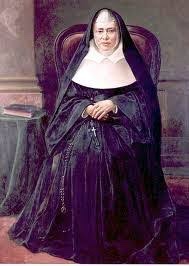 Catherine Elizabeth McAuley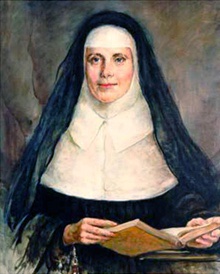 Saint Vincent College, a marker neat St. Xavier's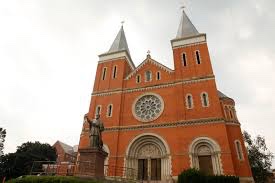 Fred McFeely Rogers and a banana split, a marker(s) near St. Xavier's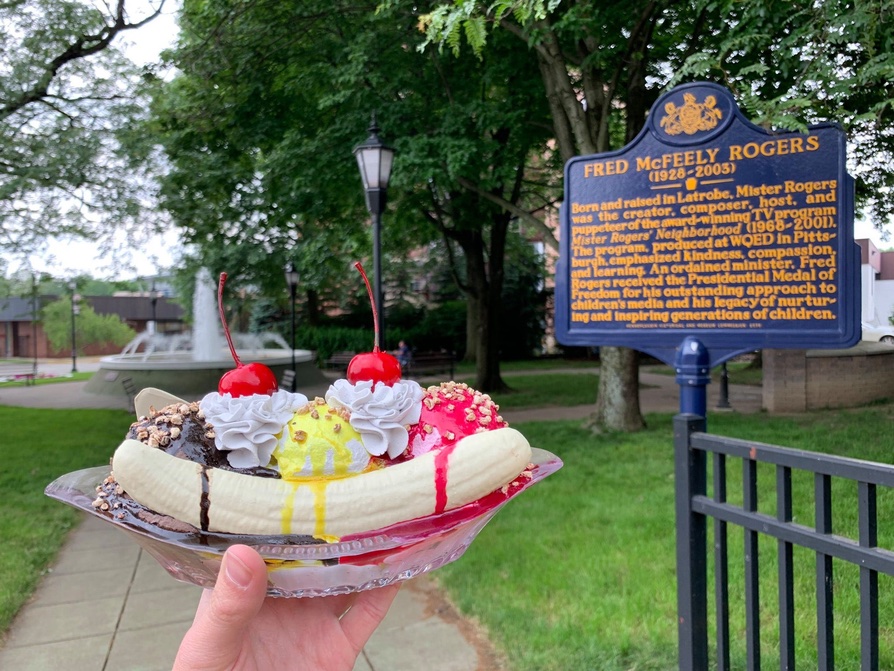 Backstory and Context
The Sisters of Mercy take vows of poverty, chasity, obedience and service (Sisters of Mercy). The sisters came to the United States to complete a mission. They wanted to serve the poor, and they specifically wanted to help women. Catherine Elizabeth McAuley was the founder of Sisters of Mercy; at the age of 49, she opened up a house for poor women and educated them. A famous quote by Catherine is, "Sisters of Mercy should be particularly kind - the kindest people of Earth, with the tenderest pity and compassion for the poor" (MercyHealth). She inspired so many sisters to be like her. What the sisters do, then and today, are envision a just world for people who are poor, sick and uneducated (Sisters of Mercy). They are women of faith who commit their lives to God and Catherine McAuley to serve, advocate and pray for those in need around the world (Sisters of Mercy).
Saint Frances Xavier Warde was one of the first sisters. She brought six of the Sisters of Mercy to America from Ireland with her when she traveled over (Wikipedia). In just two years, Xavier created two convents in two years. In 1846, she created a convent in Chicago and in 1848, she created another one in a town called Loretto, which is located in Pennsylvania (Wikipedia). She did a lot of work while she was alive, and by the year 1883, she was the oldest sister living during her time (Wikipedia). Unfortunately, in 1884, she passed away; however, by the time she had died, she had created 82 works of Mercy in nine states (Wikipedia). Although she passed at 74 years old, she did a lot and helped a lot of people in her lifetime.
Their are about eight other markers around St. Xavier's and they are al within 10 minutes of each other. This is a great history fact, because there are not that many elsewhere. Also, it s interesting because they are all in my hometown of Latrobe, Pennsylvania and slo just within 10 minutes of my home as well. A few of the markers are Saint Vincent College, Boniface Wimmer, Fred McFeely Rogers, and the Banana Split. All of these markers play a huge role in Latrobe's history, and this is something I grew up knowing my whole life.
St. Xavier's and the Sisters of Mercy are still around today. As of 2019, there were still 6,200 sisters left worldwide (Wikipedia). Everything the sisters did were in hopes to care for the poor and needy, especially women. They were so kind and pure to share their skills all to help people. I hope that in future this institute will continue to grow and stay alive in honor of Catherine McAuley and St. Xavier.
Sources
"Catherine McAuley & Catholic Women Religious." Sisters of Mercy, www.sistersofmercy.org/about-us/.
ExplorePAHistory.com, explorepahistory.com/hmarker.php?markerId=1-A-373.
"Mary Francis Xavier Warde." Wikipedia, Wikimedia Foundation, 5 May 2020, en.wikipedia.org/wiki/Mary_Francis_Xavier_Warde.
Mercy Health. "About Catherine McAuley." Mercy Health, www.mercyhealth.com.au/our-history/about-catherine-mcauley/.
"Remembering Sister St. Francis Xavier." Sisters of Providence of Saint Mary-of-the-Woods, 17 Aug. 2017, spsmw.org/2012/01/30/remembering-sister-st-francis-xavier/.
"Sisters of Mercy." Wikipedia, Wikimedia Foundation, 19 Apr. 2020, en.wikipedia.org/wiki/Sisters_of_Mercy.
"St. Xavier's Historical Marker." Historical Marker, 2 Jan. 2020, www.hmdb.org/m.asp?m=48070.
"The Sisters of Mercy." The Sisters of Mercy | Saint Xavier University, www.sxu.edu/catalog/current/graduate/sxu/mercy.asp.
"The Sisters of Mercy and Religious Benevolence." The Sisters of Mercy and Religious Benevolence | Faith in the City, publications.newberry.org/faith-in-the-city/essays/sisters-mercy-and-
religious-benevolence.
Image Sources
Google Images

Google Images

Google Images

Google Images

Additional Information