Catholic Church of the Immaculate Conception
Introduction
This Catholic Church built in Washington County in 1929 to serve the residents. The roots of the Immaculate Conception parish go back to St. James Church in West Alexander in the late 18th century. Priests from Brownsville came by horseback to tend the faithful of West Alexander, Claysville, and Washington, then in 1852, the first resident pastor, Rev. Daniel Hickey was appointed, and then shortly after construction began on the first Immaculate Conception.
Images
Frontal view of the Immaculate Conception. Built of limestone with the classic Gothic design.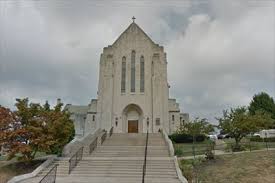 A postcard of the second Immaculate Conception, that opened in 1929.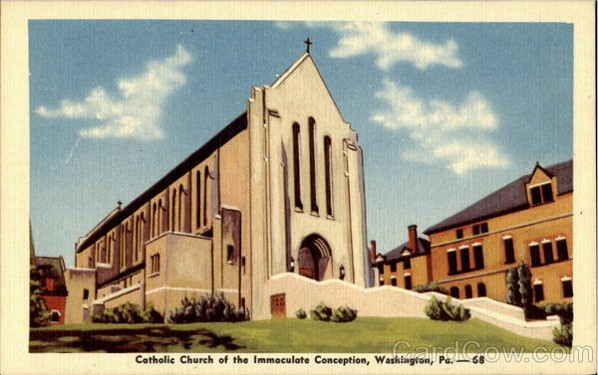 Backstory and Context
On December 8, 1854, the Dogma of the Blessed Mother was defined by Pope Pius IX. The following year the Church was dedicated to the city of Washington.
Sources
About Us. Immaculate Conception Catholic Church. . Accessed January 16, 2019. http://www.icwashpa.net/.


Additional Information