Murals at NoDa Market and Deli
Introduction
Take some time to enjoy all the murals in this location. Make sure you look up also. And thank the business owners for supporting local artists.
Title: NoDa Deli and Market murals
Location: 1721 N. Davidson Street
Artists: Alex DeLarge, Southern Tiger Collective, Dustin Moates, Aubrey Hedrick, @euuuuuli
Date: 2019 - 2020
Media: Acrylic paint
Artist Info: @alxdlrg, @southerntigercollective, aubreyhedrick, @dustinmoates, @euuuuuli
Images
Various murals at NoDa Deli and Market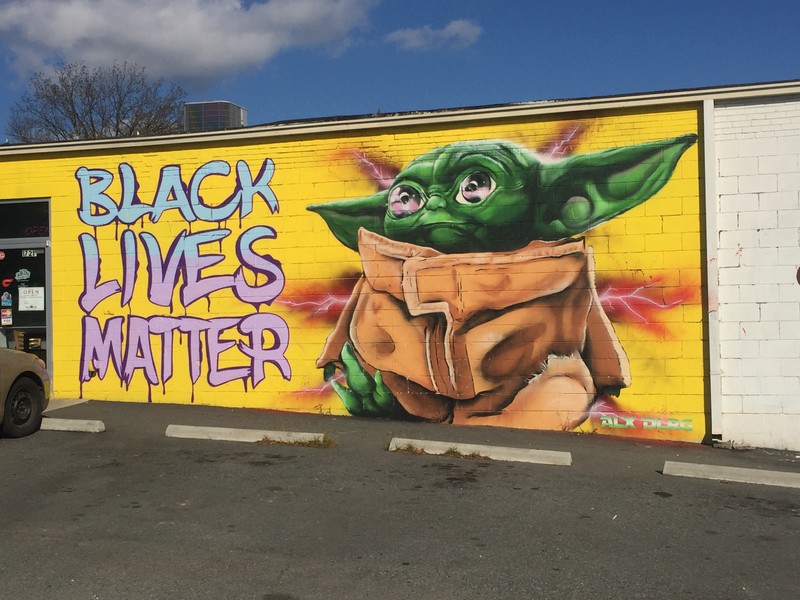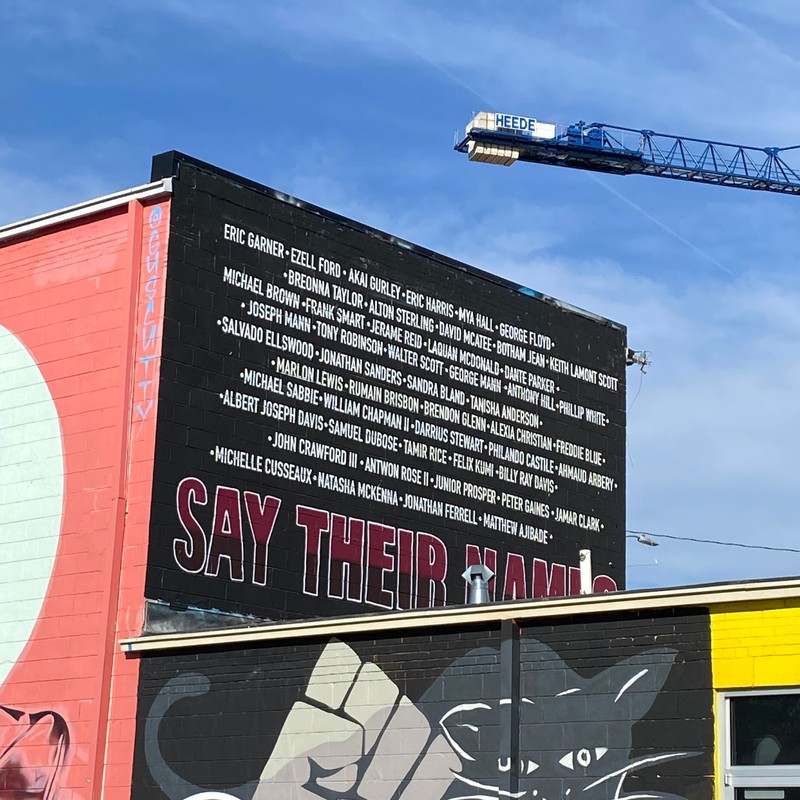 Backstory and Context
Story: Over the past couple of years, locally owned business NoDa Deli & Markes allowed their building to become a canvas for artists. A lot of these artists are part of the Southern Tiger Collective which supports street art and mural painting in our community.  
Key Formal Elements:
·     Strong outline in the BLM mural
·     Highlights on the face of Baby Yoda
Make the Connection: Baby Yoda and a Black Lives Matter mural together? Sure, art is an expression of our community. Baby Yoda, a character from the Disney Mandalorian series, by Alex DeLarge dates to 2019. The BLM mural dates to 2020 during our collective year of racial reckoning. The "Say My Name" mural on the second story also dates to 2020 and includes a list of Black and brown persons who lost their lives as a result of racial injustice. Art sparks conversation and there is plenty to talk about