Bettye Wilson Miller, The Horseshoe Lounge (Demolished)
Introduction
Author-Uploaded Audio
Jazz musicians in Kansas City shaped the genre in the 1920s and 1930s, and area artists like Bettye Wilson Miller contributed to the "modern jazz" movement from the 1950s to the 1970s. Bettye Miller met Milt Abel at the Horseshoe Lounge, which was located at 3243 Troost Avenue, and the pair formed a professional partnership that grew the Kansas City sound. The duo, who would later be married, took the Kansas City music scene by storm. Her vocals and piano skills paired with Milt's bass skills led to sold-out performances throughout Kansas City as well as national performances. Bettye also mentored youth and supported musical education through her support of the Charlie Parker Memorial Foundation until she passed away in 1977 after an extended battle with cancer. The Horseshoe Lounge was demolished in the latter half of the 20th century, but the legacy of her influence continued in the generations of Kansas City musicians that followed.
Images
Bettye Miller (front) and Milt Abel performing, 1950s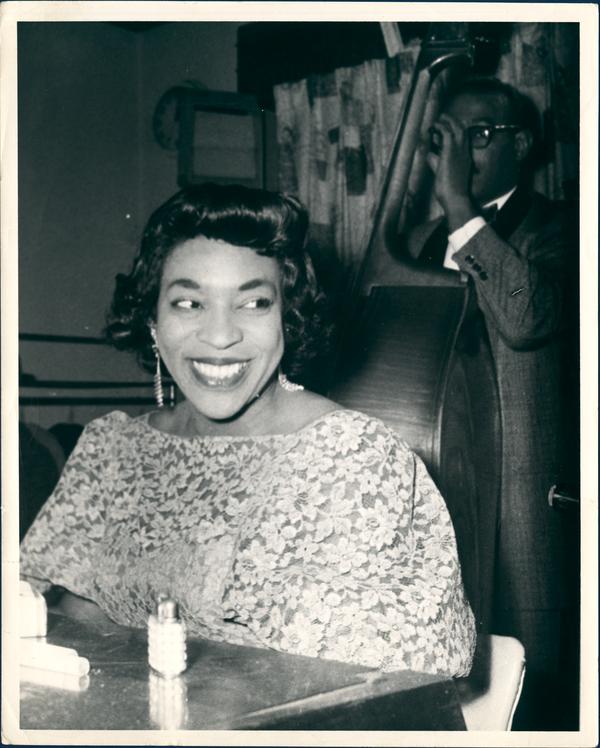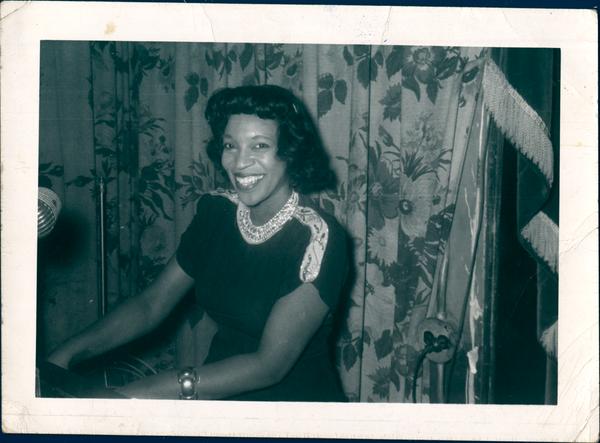 Photo of Bettye Miller playing the piano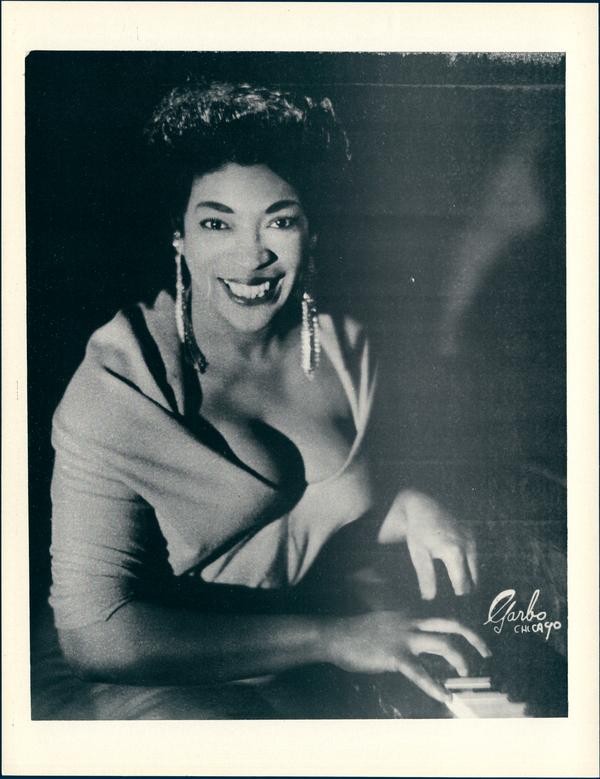 Promotional photo of Bettye Miller and Milt Abel
Backstory and Context
Bettye Wilson Miller was born in Clinton, Missouri, on September 12, 1927, to Bernis and Maude Wilson. She attended Lincoln University in Jefferson City, Missouri, where she received both a Bachelor of Arts and Master of Arts in Music. Her studies focussed on vocal performance which helped shape her career after two years of working as an elementary school teacher in Philadelphia.  
Before her partnership with the jazz bassist, Milt Abel, Bettye was married to her first husband, Joel Miller. Her daughter from this marriage was named Bettyejo, and she would keep her last name from this marriage for her professional career. When she was in Kansas City, she would join the Kansas City scene as both a vocalist and a pianist in the early 1950s. She began with a trio comprised of herself, the bassist Milt Abel, and the drummer Wallace Jones. Milt and Bettye became romantically involved long after their initial acquaintanceship, playing together in both a trio and duo setting prior to their marriage years after their first meeting. They would become legends within the Kansas City jazz scene from the 1950s until the 1970s.  
They played usual gigs at many different Kansas City establishments, including The Strawberry Patch, The Plaza III Restaurant, and Putsch's 210 Restaurant. However, one of their most important venues was The Horseshoe Lounge at 32nd and Troost. This lounge had been the place at which they first met, and thus, served as a foundation for their iconic jazz duo. Unfortunately, all of the venues that Bettye and Milt performed at are no longer in business. While some of them have been replaced by newer businesses, The Horseshoe Lounge has since been completely demolished. Bettye and Milt would not perform only in local venues, however, and would even perform in establishments in New York, Philadelphia, and Las Vegas, among others. 
Their impact on Kansas City jazz in the mid-20th century was undeniable, contributing to and promoting the reawakening of jazz within the city. This included their development of contemporary swing, which was a part of the modern jazz movement. Their prominence in the music scene in the city, lasting over 20 years, spoke to their success and prowess. Bettye was even known as the high priestess and queen of Kansas City Jazz, which was a title that Mary Lou Williams, another famous jazz musician, had also held at one point. The fact that their usual gigs were filled with dedicated fans and regulars also displays the impact they had within the modern jazz community in Kansas City. 
Bettye expanded her love of jazz into community foundations, including her contributions to the Charlie Parker Memorial Foundation. Charlie Parker was an influential jazz saxophonist from Kansas City, Kansas, and the memorial foundation in his name provides music education and also works to preserve the memory of Kansas City Jazz. Bettye donated her time and talents to the foundation, thus contributing to music education and the preservation of jazz. In 1975, Bettye was diagnosed with cancer. After fighting her illness for two years, Bettye Miller Abel passed away on February 28, 1977. Hundreds attended her funeral and shared memories of her kind nature and the contributions she made to the Kansas City jazz community, and many more attended the memorial concert held in her honor.
Sources
Abel, Rick. "Kansas City Loses Queen of Jazz." The Call (Kansas City) March 4th 1977. Vol. 58, 1-2.
Fowler, Giles. "A New Jazz Sounds in Kansas City." Kansas City Times (Kansas City) April 10th 1959.
"More than 300 People Attend Funeral Services for Bettye Miller at Second Baptist." The Call (Kansas City) March 11th 1977. 4.
Mrs. Bettye Miller Abel Funeral Program, Box 1, Folder 1, Bettye Miller - Milt Abel Collection, LaBudde Special Collections, University of Missouri-Kansas City, Kansas City, MO.
Our Story: Foundation History, Charlie Parker Memorial Foundation - Kansas City Arts Outreach. Accessed November 12th 2021. https://www.kcartsoutreach.com/ourstory.
The Horseshoe Lounge: Betty Miller & Milt Abel, African American Heritage Trail of Kansas City, MO. Accessed November 14th 2021. https://aahtkc.org/bettye-miller-and-milt-abel.
Williams, D. L.. "Full of Joy and Laughter, Bettye Miller Sadly Missed." The Call (Kansas City) March 4th 1977. Vol. 58, 1-2.
Image Sources
LaBudde Special Collections, UMKC University Libraries, Betty Miller - Milt Abel Collection

LaBudde Special Collections, UMKC University Libraries, Betty Miller - Milt Abel Collection

LaBudde Special Collections, UMKC University Libraries, Betty Miller - Milt Abel Collection

LaBudde Special Collections, UMKC University Libraries, Betty Miller - Milt Abel Collection

Additional Information