CHARLOTTE MECKLENBURG LIBRARY - MAIN LIBRARY - ROMARE BEARDEN MURAL
Introduction
The Main branch of Charlotte's Public Library is in the heart of the city center. The 157,000 sq. ft. building anchors Charlotte's Arts & Education district and provides many services including materials, programs and meeting rooms to Charlotte residents. Located on the back wall of the first floor of the library is a large mosaic work by Romare Bearden, Before Dawn. Before Dawn came about when Bearden was commissioned by CharlotteMecklenburg Art in Public Places and The Charlotte Observer and planned to complete an original work for the city's new Main Library in 1988. However. Bearden died of a stroke before completing the work. The Library has use of Before Dawn, a large format piece that depicts images from Bearden's childhood visits to his grandparents' home in Charlotte as a mosaic reproduction. The mosaic is made from glass tiles forged by the Corvatto Maosaic Company in Ital
Images
Charlotte Mecklenburg Main Branch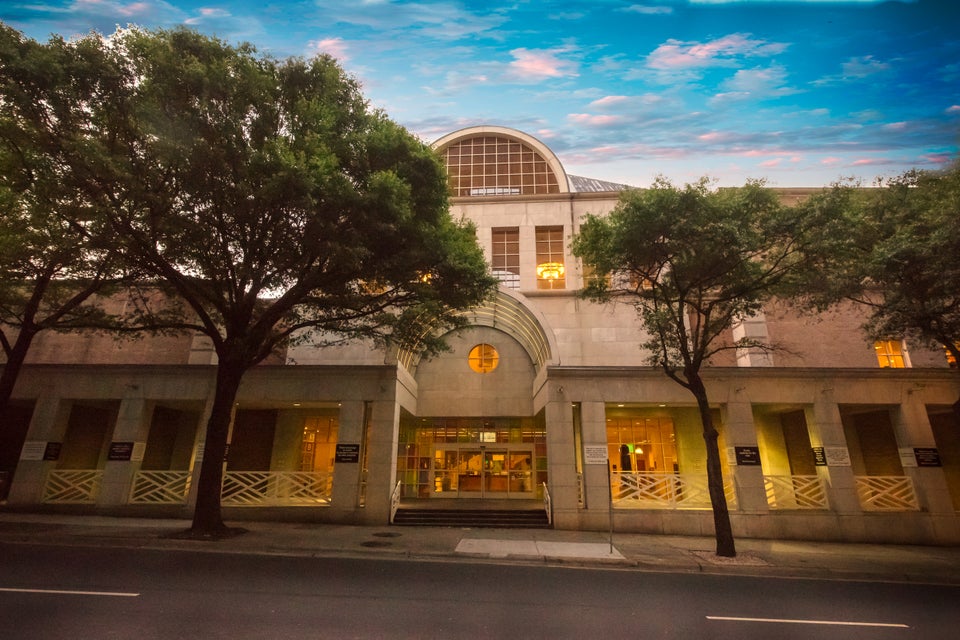 exterior of the Main Branch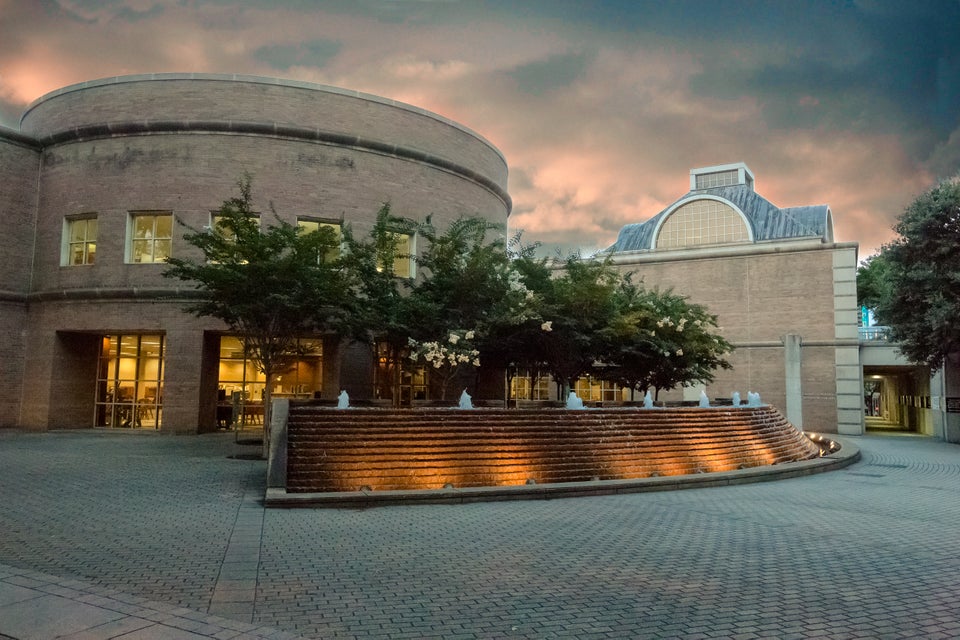 check out desk at the library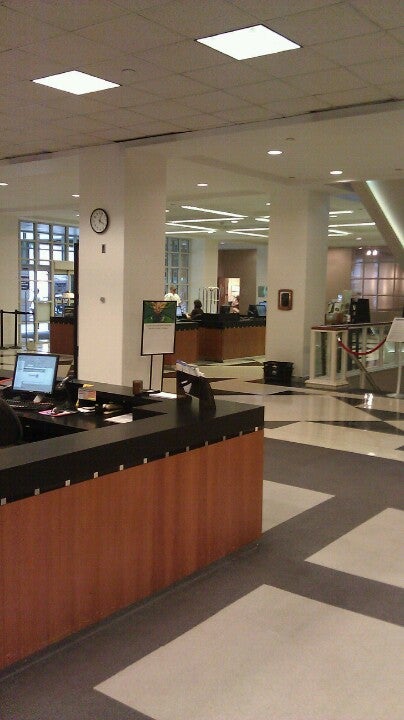 Backstory and Context
The City of Charlotte proudly claims Bearden as its own although the Charlotte-born artist lived most of his life in New York City. At the time of his death in 1988, Bearden was recognized as one of the most important artists of the Twentieth century. He was particularly known for collage, an artist process named from the French "to paste up." Bearden's reputation in collage is so strong that his name is almost synonymous for term, collage. 
Typical of many artists, Bearden did not make a living as an artist until late in his career. Then, his success came almost "overnight." The trajectory of the breakout of his career was roughly eight years from his official discovery to the famous MoMA show, the first for an African American artist. Although he received recognition, Bearden's work was undervalued. In 1980, at the time of the first Mint show in Charlotte, his paintings sold for less than $3000, By the time of the second Mint show in 2011, the price for his art was $100,000 and higher. Today, Bearden's art has appreciated even more. Luckily, there are works by Bearden, like at the Main Library, that are available for easy viewing by the public.
Sources
Diamond, P. L., & Pinder, K. N. (2020). The incredible joy of collecting African American art: My journey from Frog Town, South Carolina to the National Gallery. Charlotte, NC: AK Classics Publishing.
https://www.cmstory.org/exhibits/mecklenburg-people/romare-bearden
https://www.cmlibrary.org/branch/main-library
Image Sources
https://foursquare.com/v/charlotte-mecklenburg-library--main/4b58aae8f964a520aa6428e3

https://foursquare.com/v/charlotte-mecklenburg-library--main/4b58aae8f964a520aa6428e3

https://foursquare.com/v/charlotte-mecklenburg-library--main/4b58aae8f964a520aa6428e3

Additional Information