The Francisco Building
Introduction
This office building, completed in 1923 for the Santa Fe Land Improvement Company, was also the location of the first post office in the Village, with a single counter and a scale at the rear of the room. In 1938, Robert Rancisco purchased the building and opened Ashley's Market. Today the building contains offices.
Images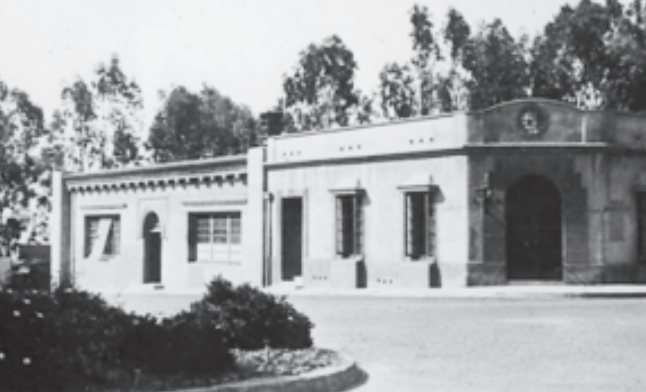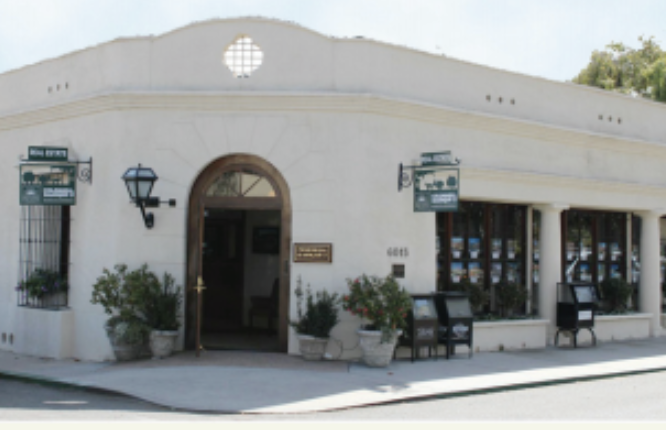 Backstory and Context
The Santa Fe Land and Improvement Company Office features embedded towers and flattened domes on top resembling in some ways elements found in San Diego's Spanish village designed by Richard Requa. The only exterior alterations include the removal of the lengthy iron grill work from the windows and the replacement of the original single vertical heavy glass windows with multiple paned glass. An attached wooden garage at the northeast corner of the building, nearly hidden from view on Avenida de Acacias, is the only addition. 
The Santa Fe Land and Improvement Company Office building is subtly distinctive. The adobe construction gives it an appearance of a business structure out of a 19th century city in Mexico, yet it has touches of delicate ornamentation, particularly around the eaves and the windows. 
The second major adobe building is located at the corner of Paseo Delicias and Via de Santa Fe, and similarly designed by Rice in 1923, was constructed to serve as additional offices for the Santa Fe Land Improvement Company. This building, therefore, anchored a second corner of the same block on Paseo Delicias. It, too, has a flat roof. The building has smooth rounded plastered white corners, tile gutter spouts, and heavy wooden doors with decorative ironware.
Sources
National Registration of Historic Places, Multiple Property Documentation Form. Section F, page 2.
Image Sources
Archives of Rancho Santa Fe Historical Society

Archives of Rancho Santa Fe Historical Society