Harriet Jacobs' Story Street Boarding House
Introduction
Harriet Ann Jacobs (1813-1897) was an author, abolitionist, and relief worker born into slavery in Edenton, North Carolina. Jacobs was able to escape from slavery in 1835; however, she and her two children had a lengthy, difficult journey to freedom and were not officially free until 1852. After writing a narrative that detailed the stories of her life, titled Incidents in the Life of a Slave Girl (1861), and participating in fundraising, relief, and abolitionist efforts, Jacobs moved into this boarding house with her daughter, Louisa Jacobs, in 1873. For two years, Jacobs's Story Street boarding house served as the home for many prominent Harvard University students, faculty members, and tutors. Jacobs moved to Washington, D.C. in 1877, where she lived for the rest of her life. She is buried alongside her brother and daughter in Mt. Auburn Cemetery in Cambridge.
Images
Portrait of Harriet Jacobs from 1894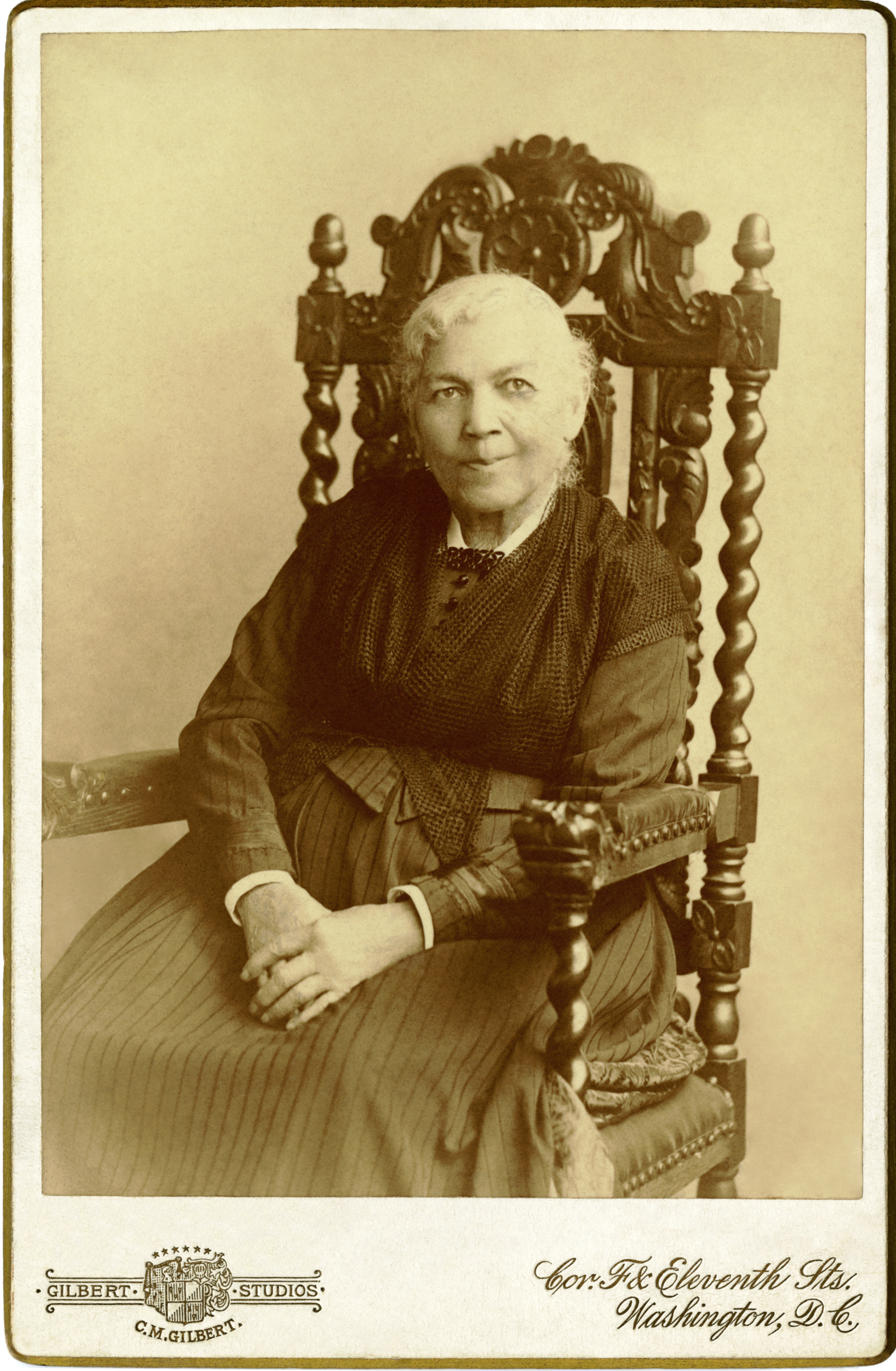 Story Street Boarding House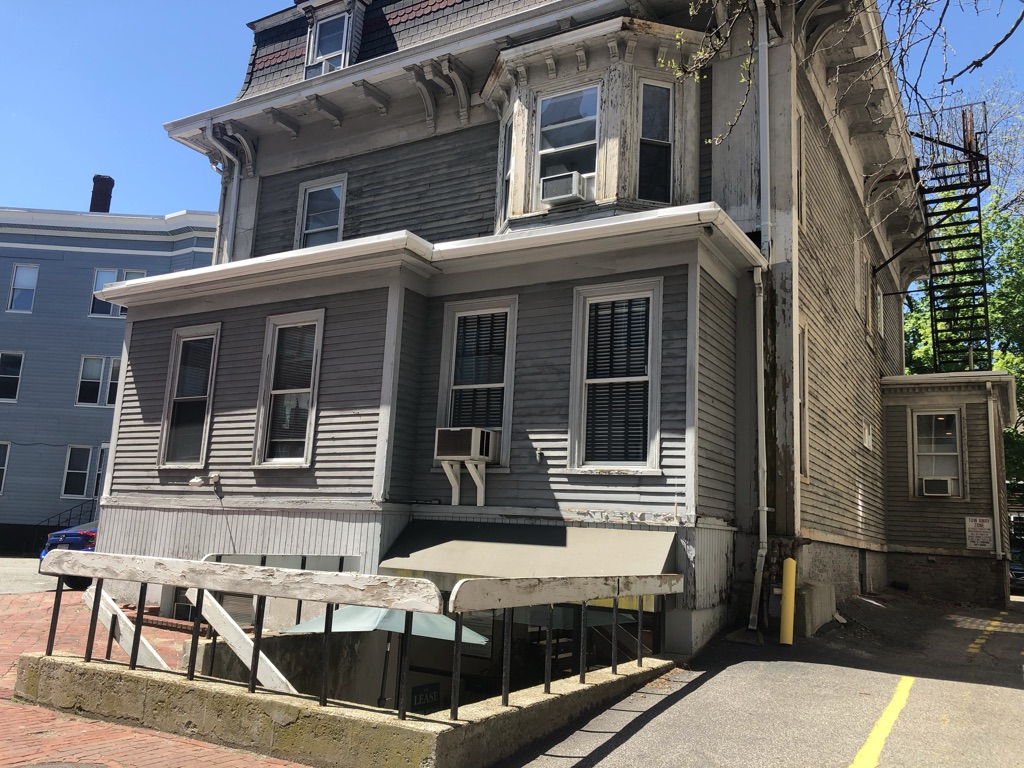 Harvard University Catalogue 1874-80, listing Harvard University's Assistant Professor of Rhetoric Adams Sherman Hill as a border at Jacobs' house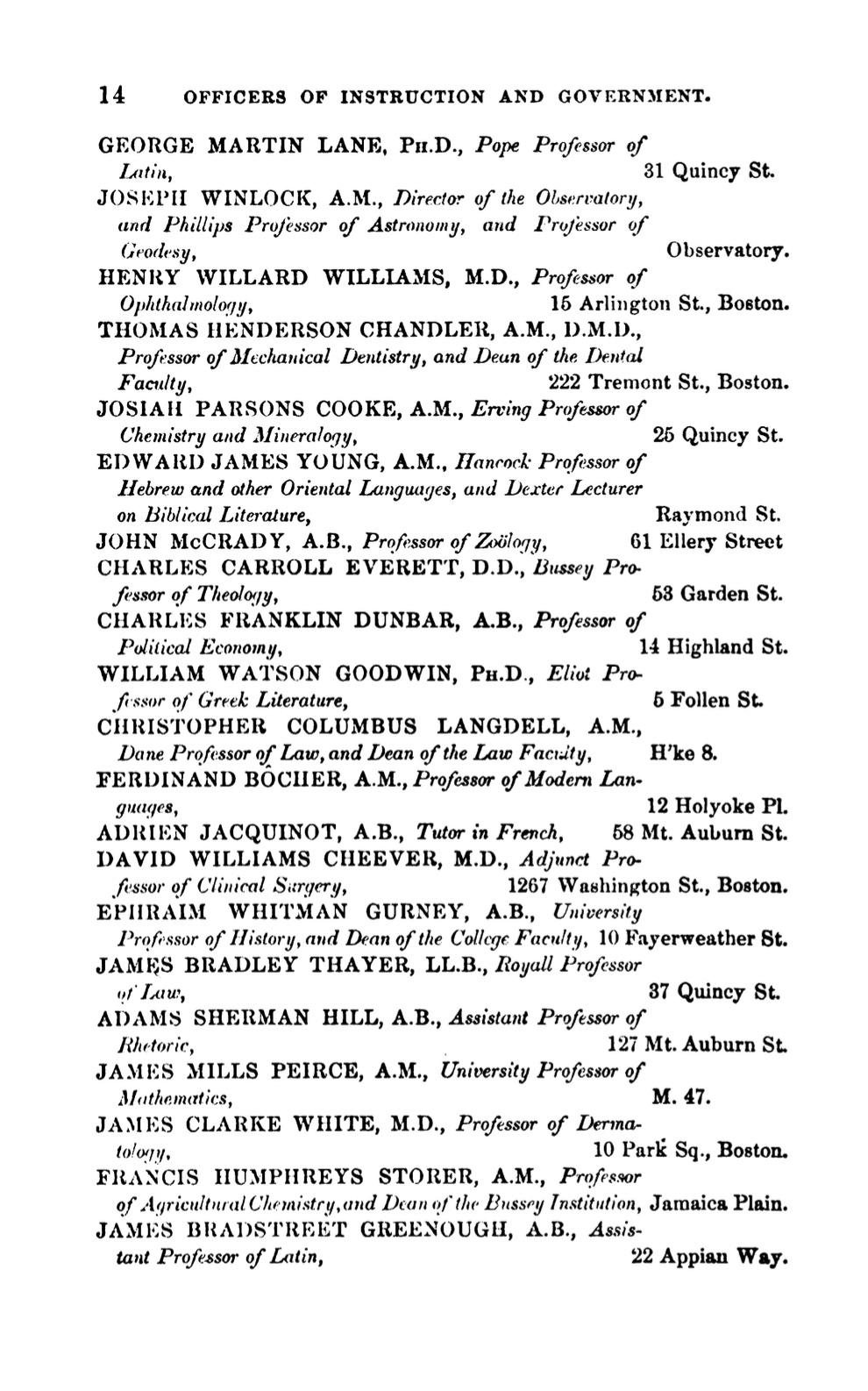 Census record from 1870, listing all of the boarders at Jacobs' Trowbridge boarding house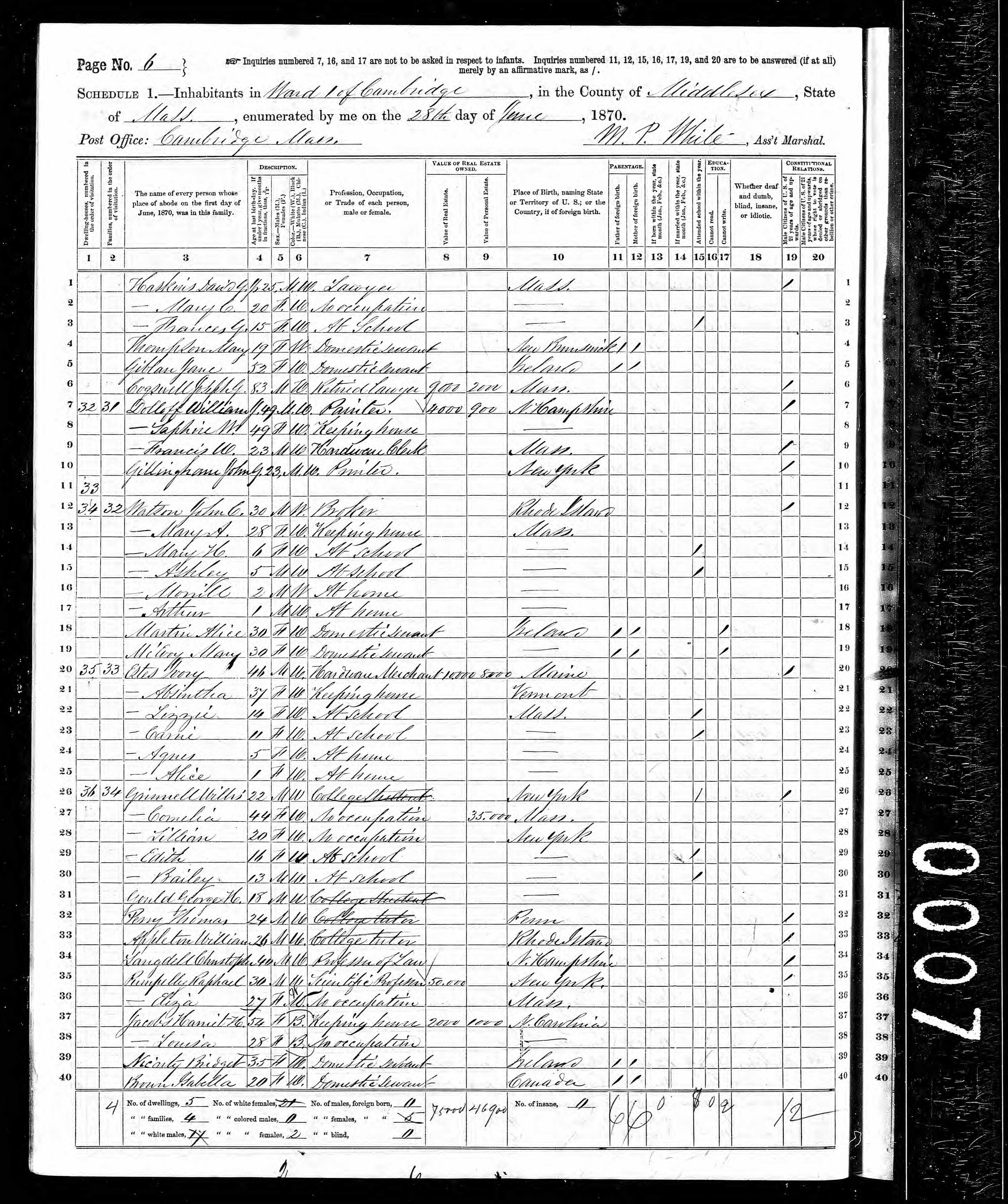 Backstory and Context
Born into slavery in Edenton, North Carolina, Harriet Jacobs grew up to experience sexual harassment and physical abuse at the hands of her owner, Dr. James Norcom. To protect herself from Dr. Norcom's sexual advances, Jacobs developed a relationship with lawyer Samuel Tredwell Sawyer and had two children with him, Louisa and Joseph. In 1835, Jacobs discovered that her children were going to be sent to a different plantation where she knew that they would be worked hard and treated poorly, so began her escape from slavery. Jacobs had a long journey to freedom. Most famously, Jacobs spent nearly seven years confined to a crawl space above her grandmother's house that was nine-feet long, seven-feet wide, and three-feet tall.  After leaving the crawl space, Jacobs's fugitive acts included disguising herself as a sailor, working and hiding in New York, traveling to England, and more. Jacobs and her children were finally freed in 1852, when Jacobs's friend and employer Cornelia Grinnell Willis arranged for their freedom to be purchased. Nine years later, in 1861, Jacobs documented the story of her life up until her freedom in her landmark narrative, Incidents in the Life of a Slave Girl, which was edited by abolitionist Lydia Maria Child.
 After writing her narrative, Jacobs traveled to Washington D.C. in 1862 to participate in relief work for formerly enslaved people and contrabands, who were enslaved people who fled to Union camps during the Civil War. In 1863, Jacobs and Louisa moved to Alexandria, Virginia to continue their relief work and to teach. Five years later, they traveled to England to raise funds to create an orphanage for elderly formerly enslaved people in Savannah, Georgia. Jacobs was committed to serving and advocating for others, and her boarding houses in Cambridge were a continuation of this work. Because the Ku Klux Klan was threatening Black people in Edenton and throughout the South, Jacobs decided to abandon her goal to create an orphanage for the elderly. Instead, she and her daughter traveled to Cambridge, Massachusetts in 1869, where Jacobs rented a two-story boarding house at 10 Trowbridge Street. This house welcomed many students and faculty members of Harvard University, including Dean of Harvard Law School Christopher Langdell, Professor of Mining Science Raphael Pumpelly, and his wife, Eliza Pumpelly. Many boarders followed Jacobs and Louisa to their new boarding house on Story Street in 1873, which Jacobs's biographer, Jean Fagan Yellin, describes as having "Greek Revival pillars, [a] new mansard roof… [and] a graceful mahogany banister curving up three flights."1
 Jacobs's boarding houses were known as hubs of intellectualism which brought together prestigious faculty members with students who would become presidential advisors and politicians. In fact, boarders chose Jacobs's house for its "intellectual superiority."2 Dean Christopher Langdell stayed at Jacobs's Trowbridge Street house before moving with her and Louisa to Story Street in 1873. In 1872, Langdell was essential in matriculating Archibald "Archie" Henry Grimké, the second African American graduate of Harvard Law School, half-brother of noted abolitionists Sarah and Angelina Grimké, and a friend of Jacobs. While little is recorded of Jacobs's relationships with her boarders, one can imagine the intellectual and personal connections that Jacobs may have created here.
 The Story Street house was located down the street from the boarding house of Mary Walker. Walker, a fellow North Carolinian who had escaped from slavery and fought to rescue her children, had much in common with Jacobs and was her friend as well as her neighbor. Boarders like the philosopher and mathematician Chauncey Wright stayed at both Walker's and Jacobs's houses, and their families were closely connected. When Jacob's brother John died unexpectedly in 1873, he was buried in the Walker family plot.
 Jacob's boarding house closed in April 1875 and shortly after she and Louisa moved to Washington D.C. where they started a new boarding house which continued to attract a variety of intellectual and influential guests. In this later period of her life, Jacobs provided meals and assistance to poor and struggling families in the black community. Although Jacobs died in Washington D.C. in 1897, she was buried at Mount Auburn Cemetery in Cambridge.
Sources
1 Yellin, Jean Fagan. Harriet Jacobs : A Life. New York: Basic Civitas Books, 2004.
2 Wright, Chauncey, and James Bradley Thayer. Letters of Chauncey Wright : With Some Account of His Life. 19th-century Legal Treatises ; No. 40203-40207. Cambridge [Mass.]: J. Wilson, 1878.
3 Jacobs, Harriet A., et al. Incidents in the Life of a Slave Girl : Written by Herself. Harvard University Press, 1987.
4 Kimball, Bruce A. The Inception of Modern Professional Education. Studies in Legal History. Chapel Hill: University of North Carolina Press, 2009.
Image Sources
Gilbert Studios, Washington, D.C. (C. M. Gilbert); restored by Adam Cuerden. Journal of the Civil War Era, 1894.

Photograph taken by Kyra March

Harvard University. The Harvard University Catalogue., 1874-1880.

Year: 1870; Census Place: Cambridge Ward 1, Middlesex, Massachusetts; Roll: M593_623; Page: 240B

Additional Information