August Wilson Way Portal
Introduction
The August Wilson Way Portal is a twelve-foot high sculptured doorway constructed of steel in honor of the late playwright, August Wilson. It was dedicated by the City of Seattle and the Seattle Repertory Theater in 2008. An award-winning playwright, Wilson was renowned for a series of plays that presented the history of African Americans throughout the twentieth century. He has been hailed as the American Shakespeare.
Images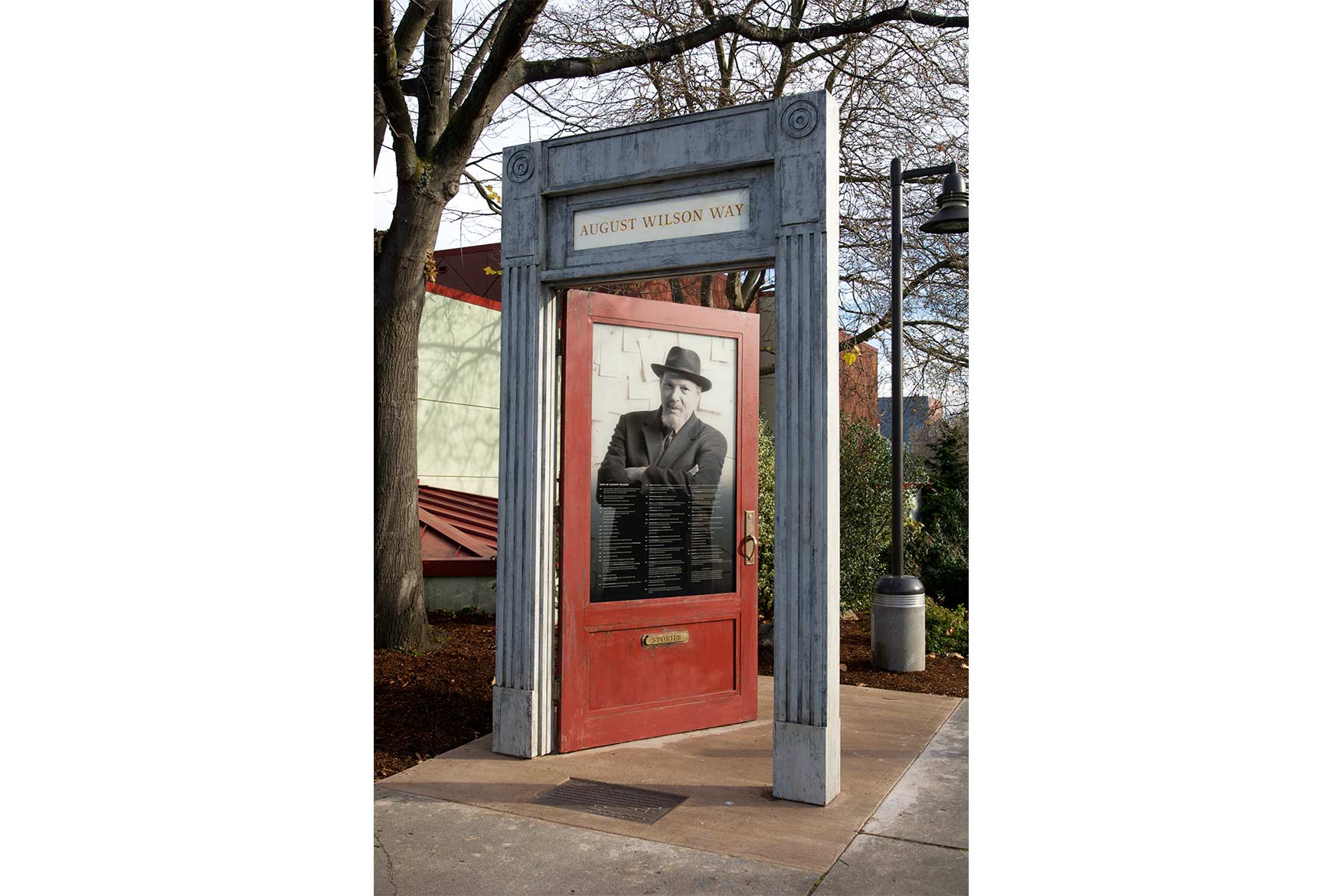 August Wilson, playwright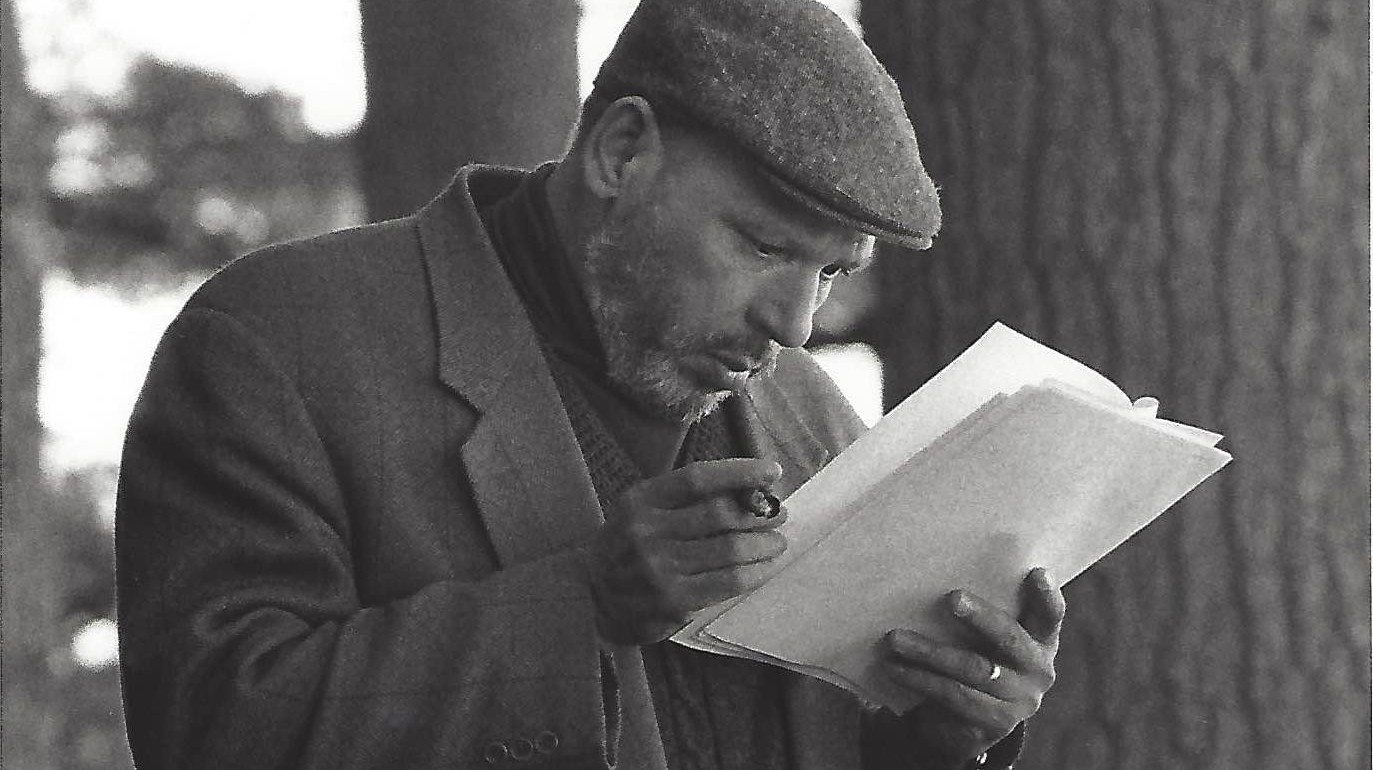 Historical Plaque at the August Wilson Way Portal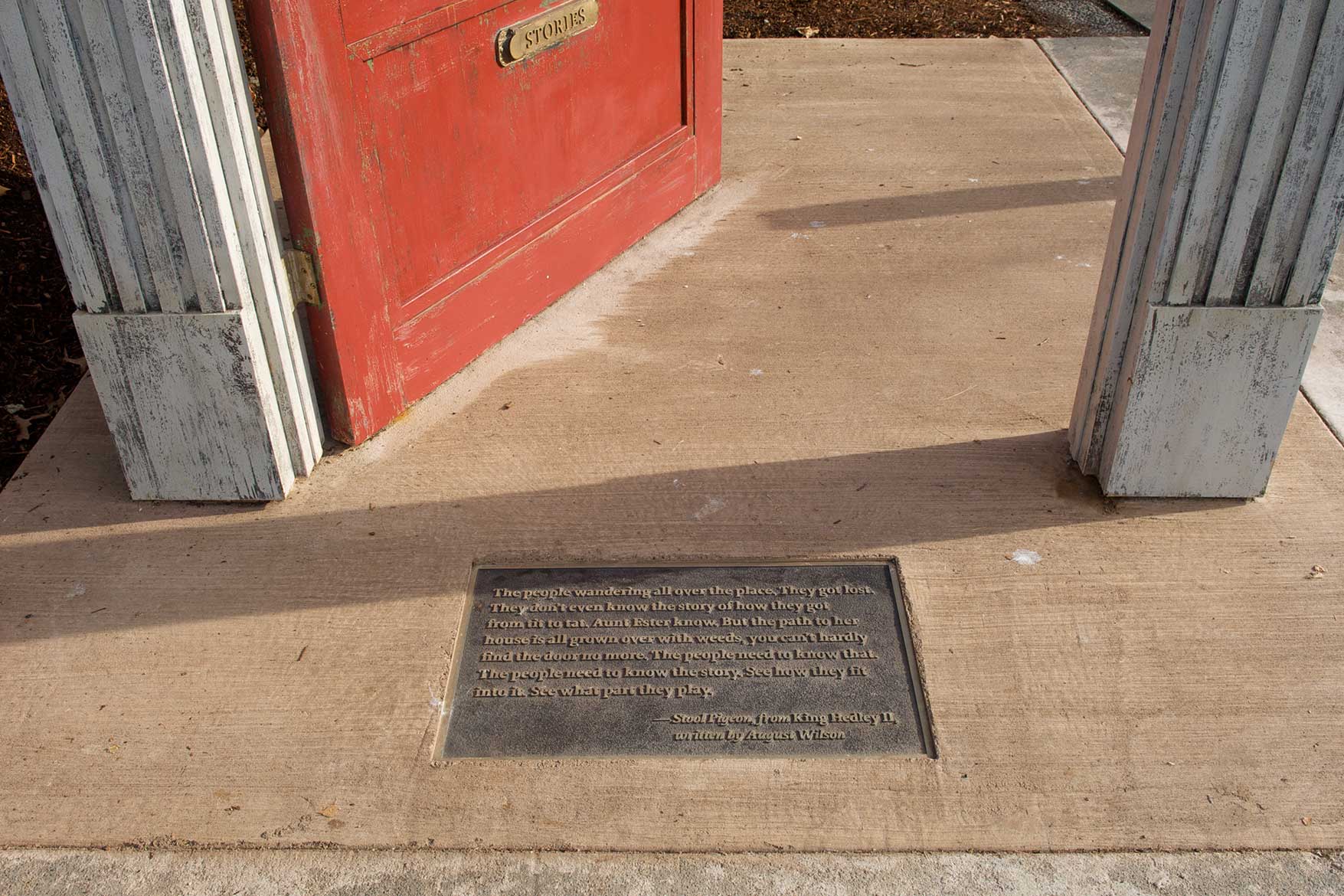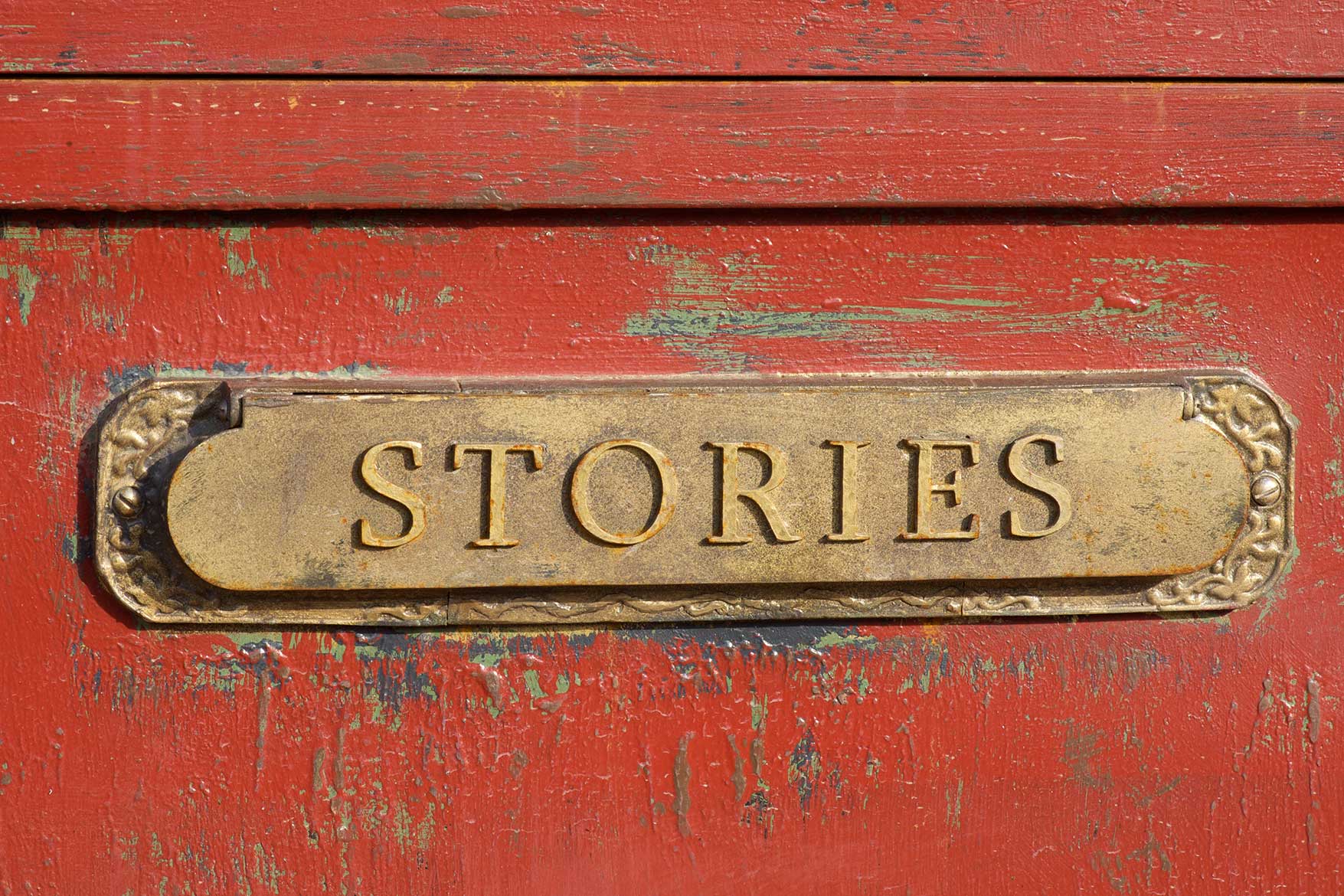 Backstory and Context
August Wilson (1945 - 2005) is a Pulitzer Prize and Tony Award winning playwright. He was raised in Pittsburgh but spent his final years living in Seattle. Initially, Wilson worked as a poet, but he began writing plays in the late 1970s. His first play performed in 1979 was titled, Jitney. Wilson's work expressed the African American experience in the twentieth century. His writing engaged deeply with themes related to family, community, identity, and history, while also directly addressing the issue of racism in America.
The August Wilson Way Portal was created to honor the playwright. The Portal stands at the entrance to the August Wilson Way, a special stretch of Republican Street that runs through the Seattle Center Campus. Because Wilson premiered many of his plays at the Seattle Repertory Theater ("The Seattle Rep"), which is located on the Seattle Center Campus, the Portal was installed just behind the Seattle Rep.
In terms of its appearance, the Portal is a red door with a doorframe that was constructed of steel. Steel was chosen for its durability and longevity, but it was also intended as a nod to Wilson's childhood, which he spent in Pittsburgh (a city known for its steel industry). The doorframe weighs a total of 3,000 pounds. The heft of the sculpture was intended to symbolize the weight of Wilson's ideas.
Wilson was best known for documenting the African American experience throughout the twentieth century with his creation of an epic cycle of ten plays, which have collectively been called The American Century Cycle, or The Pittsburgh Cycle. These ten plays, some of which have also been made into films, include the following:
Jitney
Fences
The Piano Lesson
Joe Turner's Come and Gone
Ma Rainey's Black Bottom
Gem of the Ocean
Two Trains Running
Seven Guitars
King Hedley II
Radio Golf
On the red door in the August Wilson Way Portal, there appears a brass box labeled "Stories" (in lieu of a letter box), where people can virtually share their stories. This detail is symbolic of how Wilson's plays encourage audiences to examine and learn from history, including from the personal and collective stories about the past.
Wilson's plays have been performed on Broadway and throughout the country. In 1987, he won both a Pulitzer Prize and a Tony Award for his play, Fences. Several of his plays have also been adapted into award-winning films. In addition, plans are underway for a film adaptation of all ten plays in the American Century Cycle.
Sources
August Wilson Way, Lehrman Cameron Studio. Accessed June 19th 2021. http://lehrmancameron.com/portfolio-item/august-wilson-way/.
Fuge, Tristan. City of Seattle Dedicates August Wilson Way, Theater Mania. November 7th 2008. Accessed June 19th 2021. https://www.theatermania.com/seattle-theater/news/city-of-seattle-dedicates-august-wilson-way_16174.html.
Nesmith, Nathaniel G. . August Wilson: 'I Still See Myself Developing as a Playwright', American Theatre. April 20th 2021. Accessed June 22nd 2021. https://www.americantheatre.org/2021/04/20/august-wilson-i-still-see-myself-developing-as-a-playwright/.
THE AMERICAN CENTURY CYCLE, Seattle Rep. February 24th 2020. Accessed June 22nd 2021. https://www.seattlerep.org/about-us/inside-seattle-rep/the-american-century-cycle/.
Image Sources
Mindy Lehrman

American Theater

Mindy Lehrman

Mindy Lehrman

Additional Information