Shaw Junior High School
Introduction
Alma Thomas taught art at Shaw Junior High School for 38 years. As an art teacher, she emphasized the works of Black artists, frequently inviting guests to meet and speak with her students. She dedicated time to cultivating talent and showcasing the works of her students in celebration of Negro History Week every year in February.
Images
Shaw Junior High School in 1950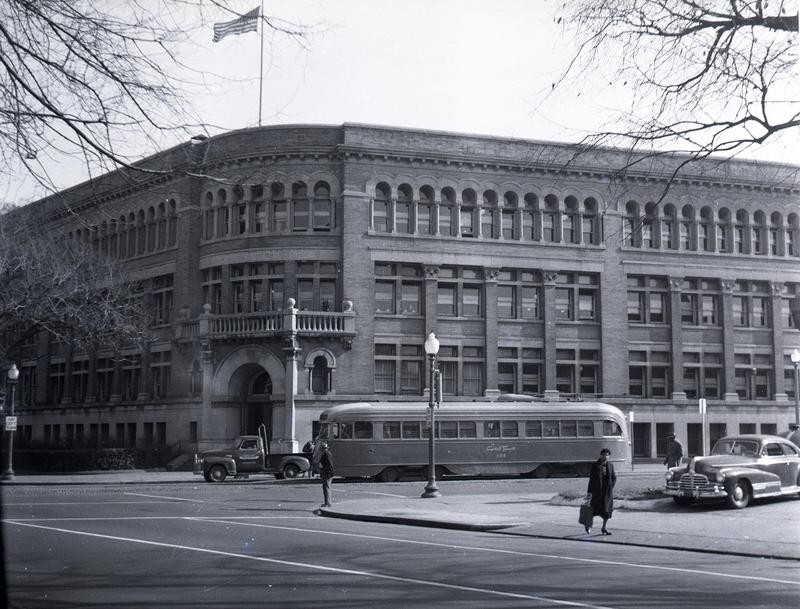 Students of Alma Thomas at Howard University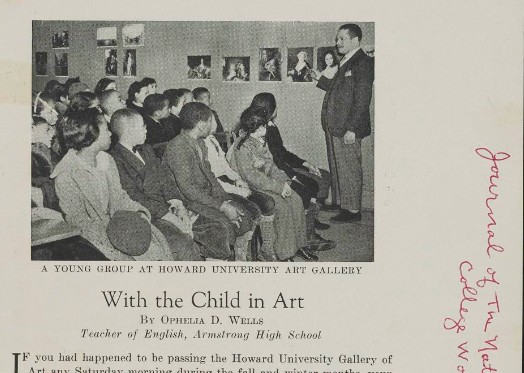 Program for Negro History Week, 1934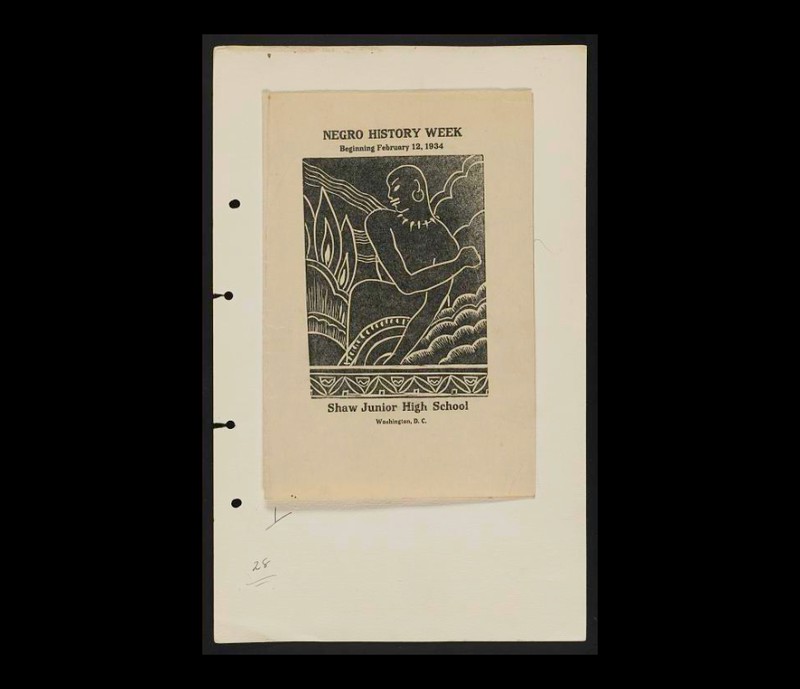 Students sculpting in a classroom while teacher looks on.
Backstory and Context
Thomas began teaching art at Shaw Junior High School, the first Black junior high school located in the heart of the Shaw neighborhood, in 1924. She spent over three decades there, developing a curriculum and programs that centered Black history in art and culture. The original building was closed after Shaw Junior High School was moved to a new location in 1977. The site is now Asbury Dwellings, a senior living community.
During her 38 years of teaching, Thomas organized school activities in celebration of Negro History Week, a precursor to Black History Month, which was established by the Carter Woodson and the Association for the Study of Negro Life and History in 1925. Thomas prompted students to create and study art first hand, and inviting guest speakers, artists, and architects, many from Howard University, to speak with the students. She displayed student artwork in the school's hallways, classrooms, and gallery. In 1938, Thomas organized the first art gallery in DC public schools, securing "outstanding Negro artists from the Howard University Gallery of Art" (Alma Thomas papers). Thomas directed performances, including puppet shows with marionettes made by her students. The Archives of American Art has a digitized version of Thomas' scrapbook of Negro History Week celebrations from 1930-1940.
Sources
DC Office of Planning. District of Columbia Inventory of Historic Sites. September 30, 2009. https://planning.dc.gov/sites/default/files/dc/sites/op/publication/attachments/Inventory%202009%200%20Alpha%20Version%2003%2011.pdf
Milloy, C. #13 Million Junior High Replaces 'Shameful' Shaw, Washington Post. September 5, 1977. https://www.washingtonpost.com/archive/local/1977/09/05/13-million-junior-high-replaces-shameful-shaw/f0833a98-cb8b-4972-b8ff-028ee24b3db8/
Quinn, K. African American History to D.C. Public Schools., Smithsonian Magazine. February 21, 2018. https://www.smithsonianmag.com/blogs/archives-american-art/2018/02/21/how-painter-alma-thomas-brought-african-american-history-dc-public-schools/
Smithsonian Institution. Alma Thomas's Scrapbook for Shaw Junior High School Negro History Week, 1930-1940. https://transcription.si.edu/project/15672
Thomas, A. Autobiographical Writings, circa 1960s-circa 1970s, Smithsonian Archives of American Art. https://www.aaa.si.edu/collections/alma-thomas-papers-9241/subseries-3-1/box-2-folder-7
Image Sources
https://dchistory.pastperfectonline.com/photo/DBCB98A6-8170-4D7A-BCD8-561099441129

https://www.aaa.si.edu/collections/alma-thomas-papers-9241/series-6/box-4-folder-21

https://transcription.si.edu/view/15672/AAA-AAA_thomalma_2835519

https://transcription.si.edu/view/15672/AAA-AAA_thomalma_2835549