The Alma Thomas Home
Introduction
Built in 1875, this beautiful red brick home nestled in Logan Circle is where Alma Thomas resided for well over 70 years. Thomas drew inspiration from the natural beauty surrounding her home including a variety of different flowers and trees. One work, "White Roses Sing and Sing" shown below, is said to be influenced by roses grown in her backyard and azalea blooms at the National Arboretum.
Images
Alma Thomas Home c. September 1986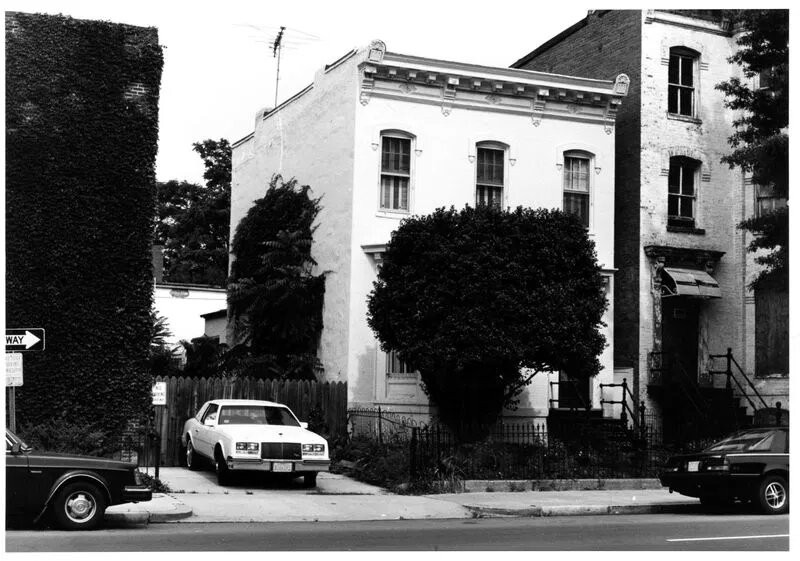 Alma Thomas House Historical Placard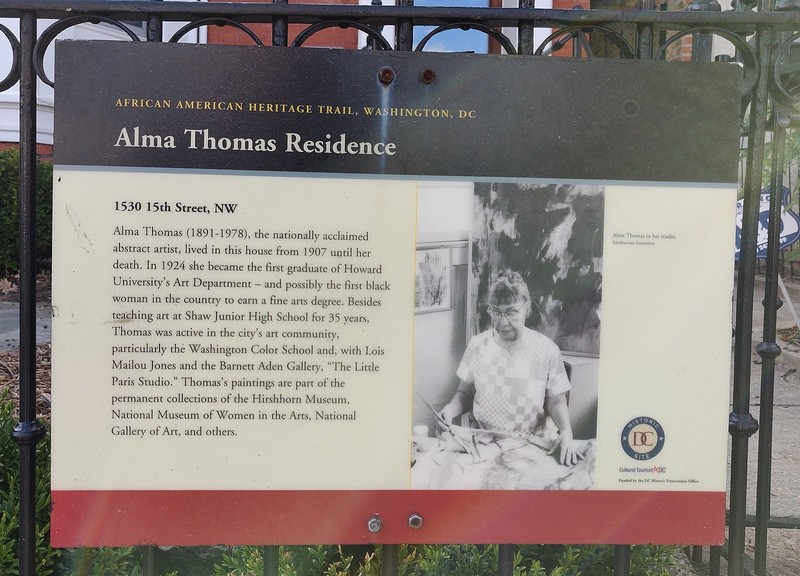 White Roses Sing and Sing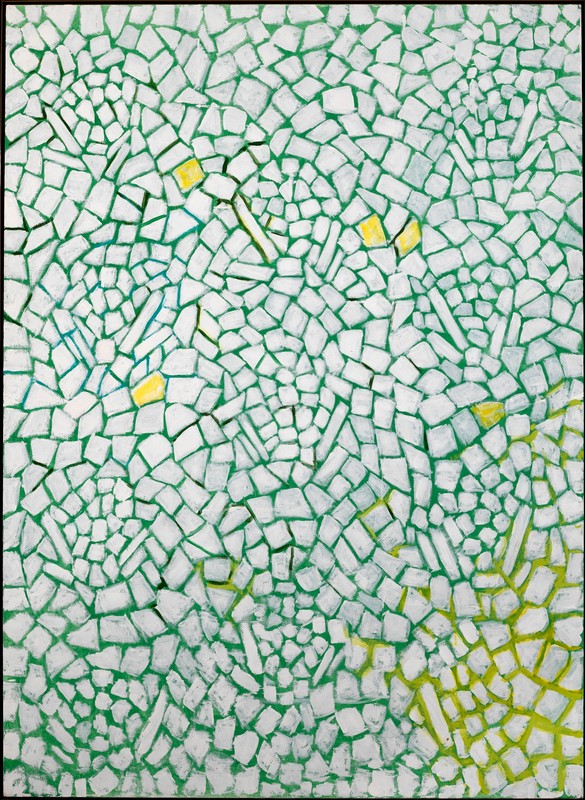 Alma Thomas in her studio which was located in the renovated kitchen of her home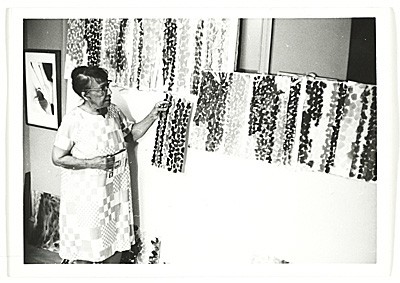 Alma Thomas Family Home Placard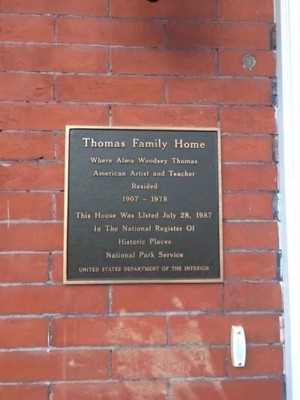 Wind and Crêpe Myrtle Concerto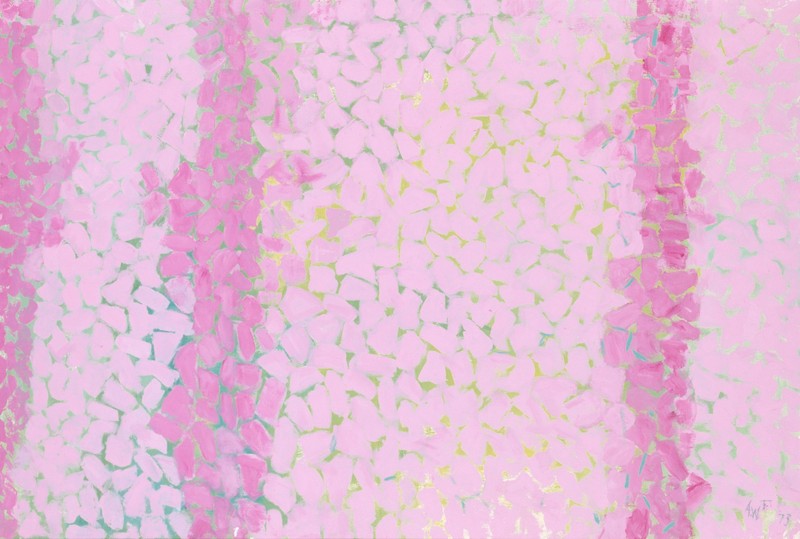 Backstory and Context
In 1907, when Thomas was 16, her parents purchased this home upon relocating the family to Washington DC from her hometown of Columbus, GA. It is in this very home that Thomas created her signature "dab patterned" abstract paintings; specifically in her kitchen, which she expanded in the 1950's in order to make more room for her personal in home art studio. Towards her front living room there was a holly tree that could be seen through her bay windows, and a few myrtle trees which inspired the acrylic on canvas work "Wind and Crepe Myrtle Concerto" could be spotted in the back yard.
"The holly tree! looked at the tree in the window, and that became my inspiration. There are six patterns in there right now that I can see. And every morning since then, the wind has given me new colors through the windowpanes." 
- Alma Thomas
Thomas lived in this home until the day she passed and it stayed in the Thomas family until the passing of her sister in the mid 2000's. Although it was recently put up for sale again, this home still serves as a landmark on Washington's African American Heritage Trail.
Sources
Smithsonian Institute. White Roses Sing and Sing, Accessed March 22nd 2021. https://americanart.si.edu/artwork/white-roses-sing-and-sing-24027.
Valentine, Victoria L. Longtime Home of Artist Alma Thomas For Sale in Washington, D.C., for $2.2 Million+, May 6th 2020. Accessed March 29th 2021. https://www.culturetype.com/2020/05/16/longtime-home-of-artist-alma-thomas-for-sale-in-washington-d-c-for-2-2-million/.
Alma Thomas, Wind and Crepe Myrtle Concerto, 1973, acrylic on canvas, Smithsonian American Art Museum, Gift of VincenMelzac, 1975.92.2
Image Sources
Photo by Alison Luchs, DC Office of Historic Preservation

https://commons.wikimedia.org/wiki/File:Alma_Thomas_House_Sign.jpg

https://americanart.si.edu/artwork/white-roses-sing-and-sing-24027

https://www.aaa.si.edu/blog/2013/08/alma-thomas%E2%80%99s-march-on-washington-%E2%80%A6with-250000-others

https://www.culturetype.com/2020/05/16/longtime-home-of-artist-alma-thomas-for-sale-in-washington-d-c-for-2-2-million/

https://americanart.si.edu/artwork/wind-and-crepe-myrtle-concerto-24028