Bakersfield Central Fire Station #1
Introduction
Bakersfield Fire Station #1, located at 2101 H Street, serves as the city's fire department headquarters. It was designed by well-known Bakersfield architect Charles Howatt Biggar and built in 1939 with the New Deal's Public Works Administration funds. Today, Station #1 continues to serve the greater downtown area of Bakersfield.
Images
Outside view from H Street.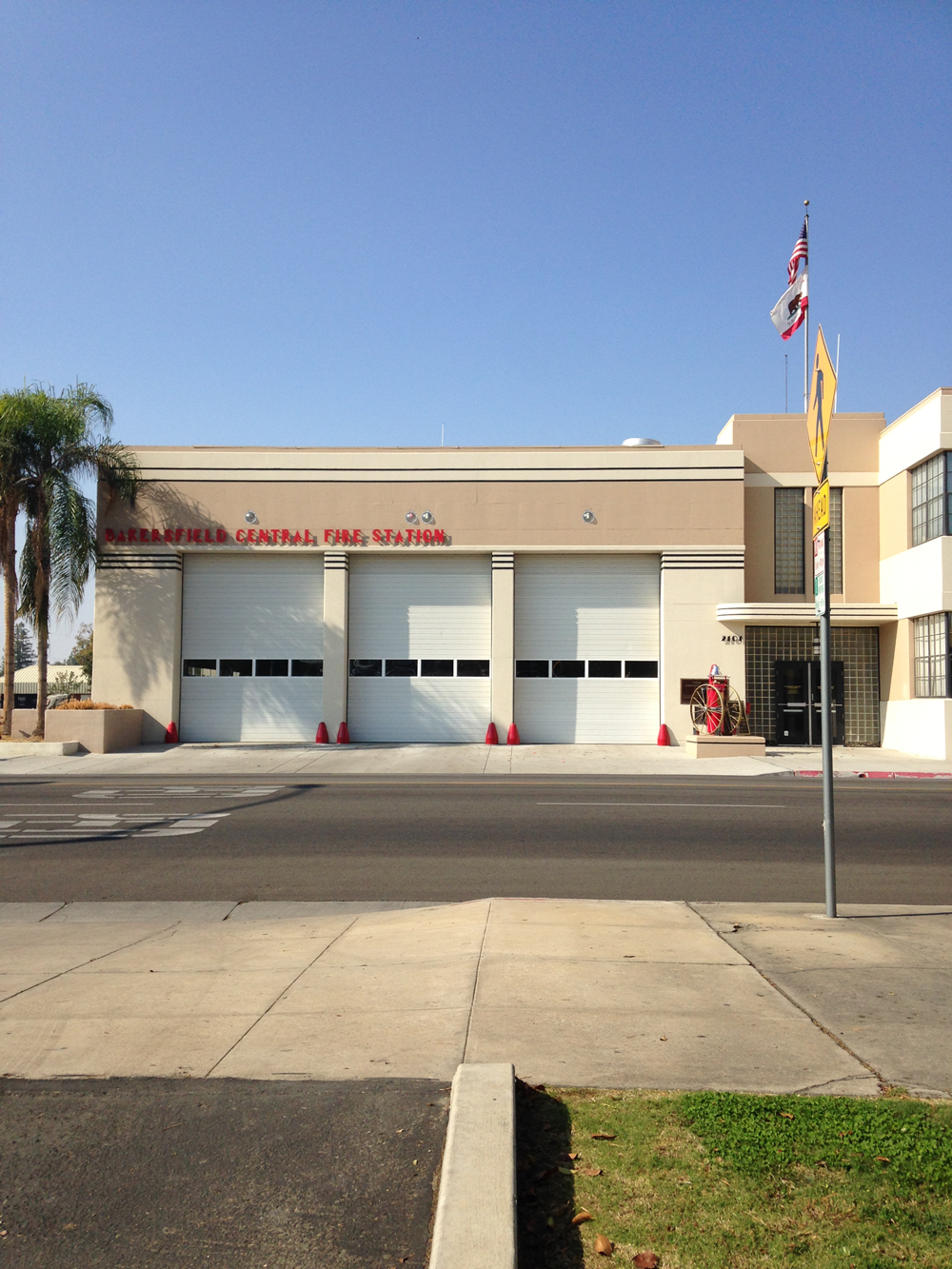 Front Doors of the Station.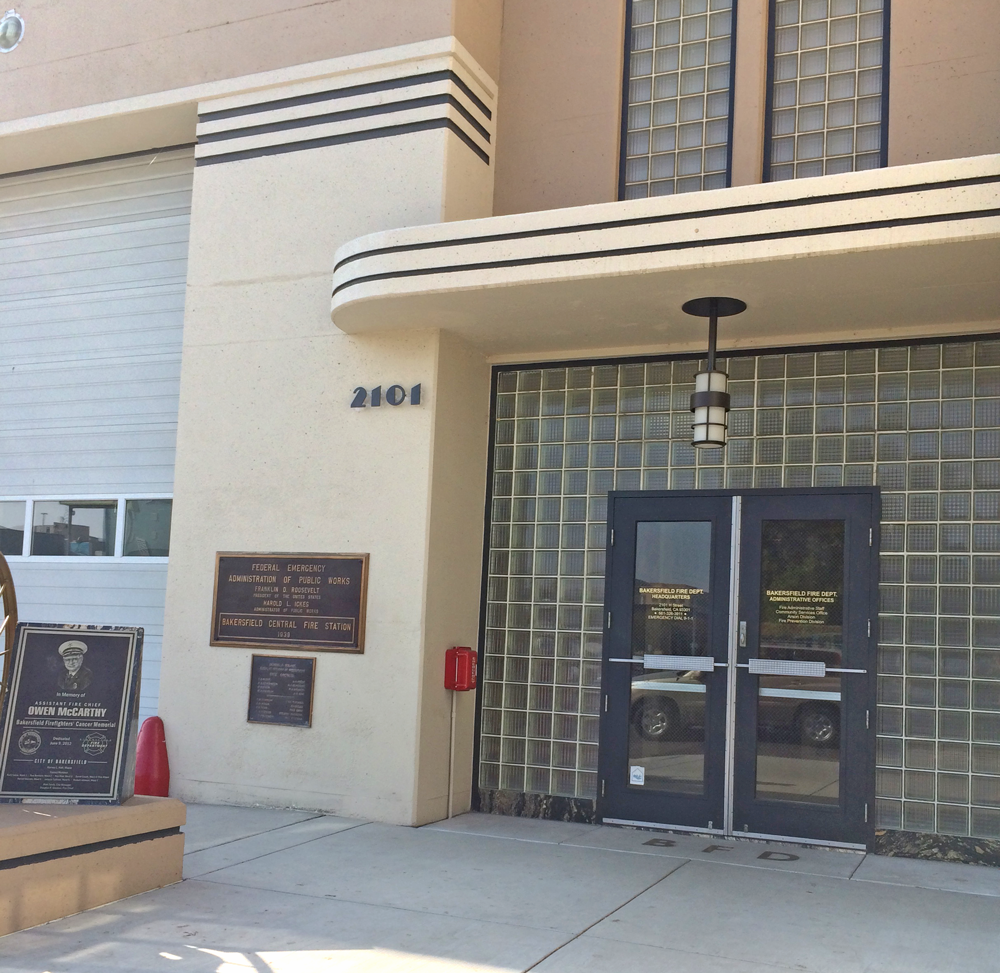 Memorial for Assistant Fire Chief Owen McCarthy.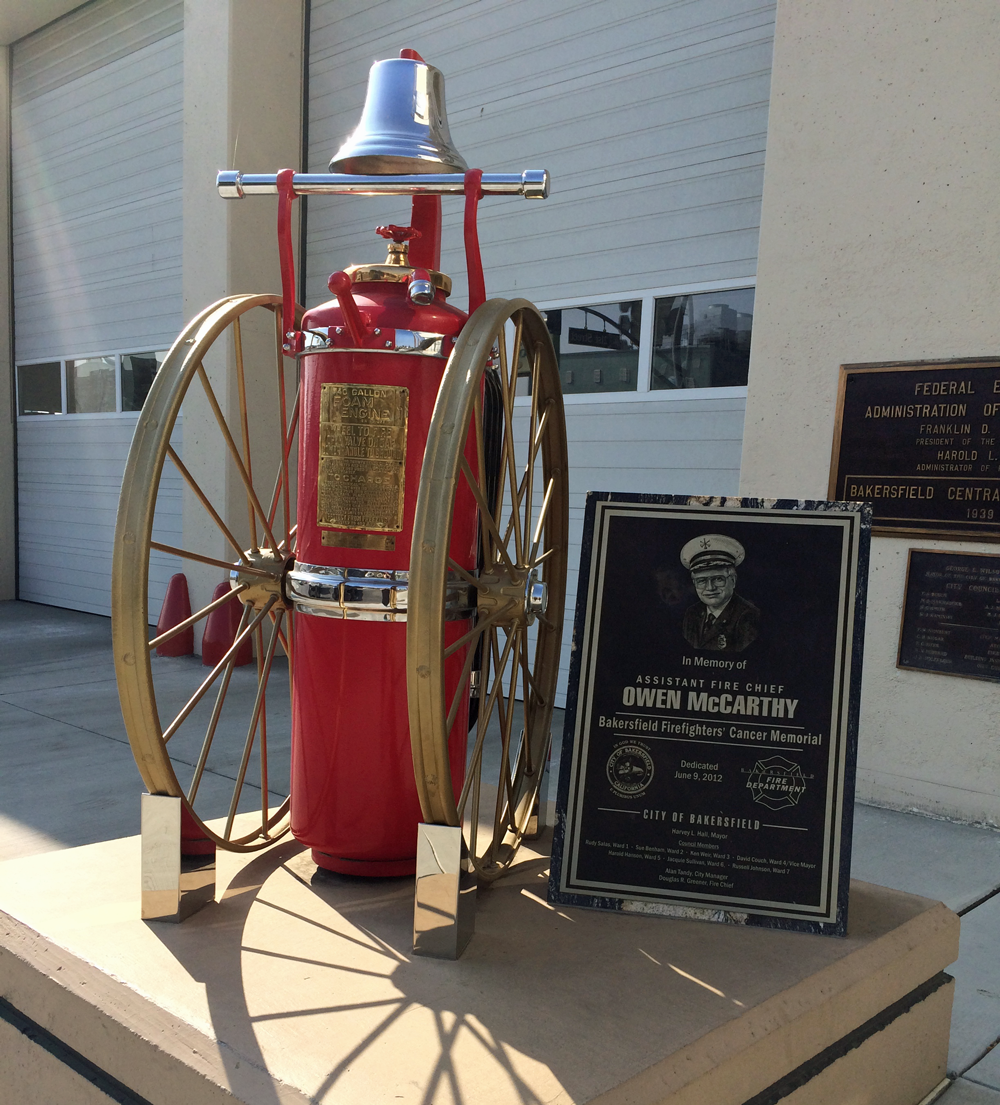 Dedication plaque, including New Deal influence.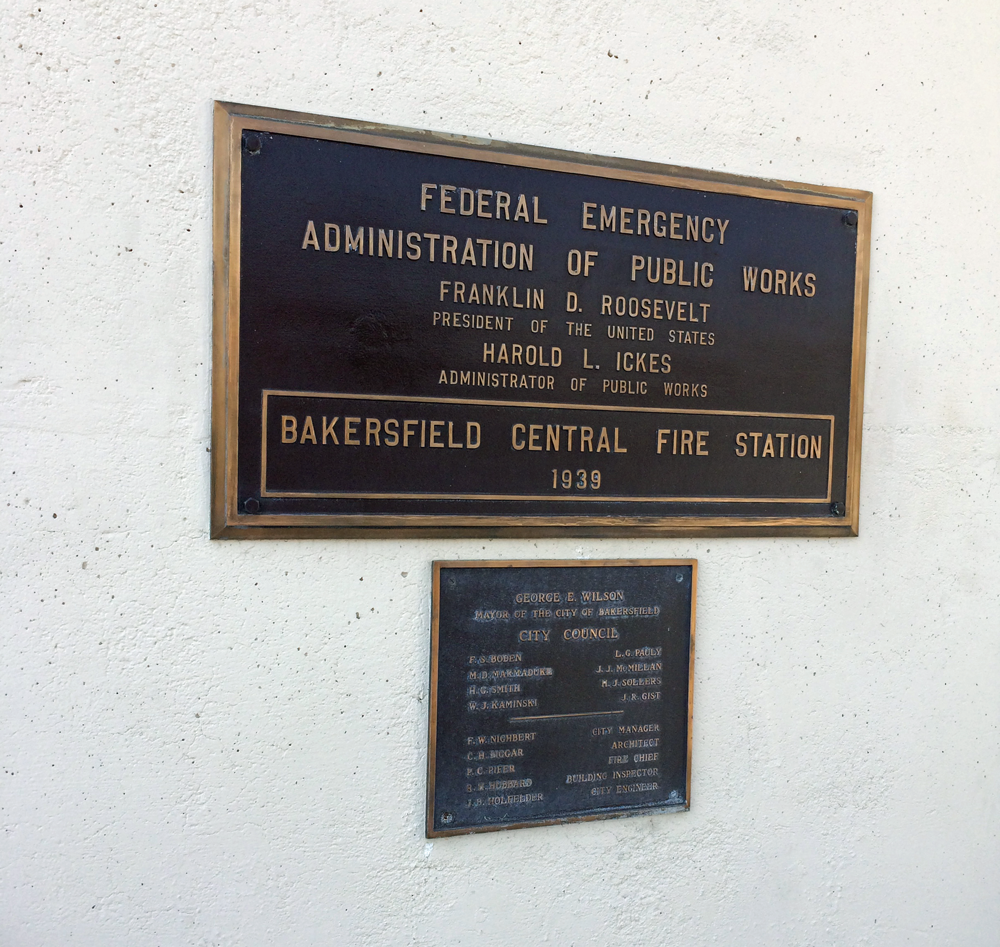 Plaque of establishment "Serving the community for more than a century."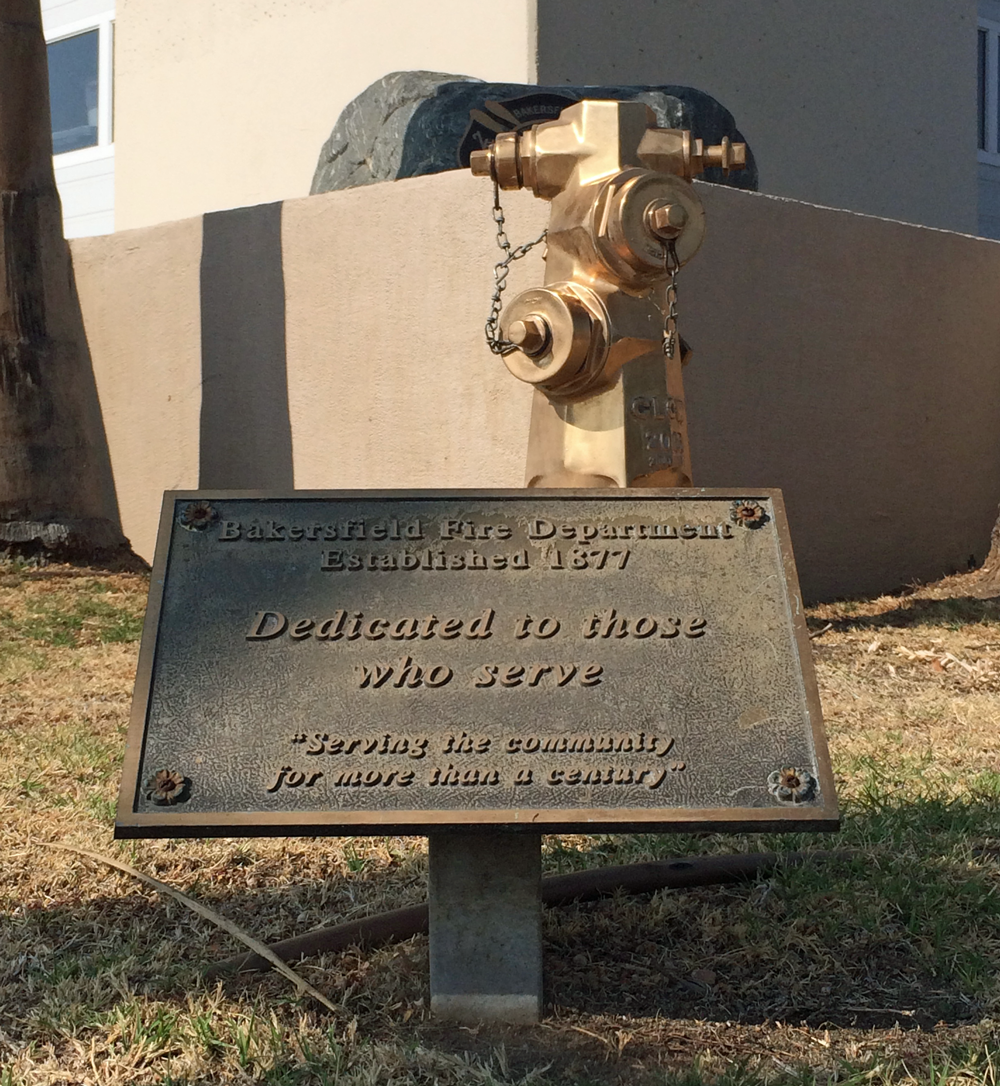 Backstory and Context
The Bakersfield Fire Department can trace its origins to the year 1868. During this time Colonel Thomas Baker, the founder of Bakersfield, would keep buckets full of water in case any fires broke out. As the city grew and incidents of fire increased, Bakersfield residents began to realize that a more permanent fire protection agency was needed. In 1874 the Bakersfield Fire Company was organized with only a few firefighters, who helped raise money for the needed equipment.
1
The Bakersfield Fire Department was officially established in May of 1877. The original Station #1 was located at 20th and K streets. The wooden firehouse was destroyed by a fire in 1904 and rebuilt as a two-story brick building. The aging building was replaced in 1939 by a new building, built at the corner of 21st and H streets by the Public Works Administration, at a cost of $120,000.
2
The fire station was built on property that was once occupied by Bryant School, which had burned down in 1913.
3
The architect for the project was Charles Howatt Biggar, who was well-known for designing many important structures in Kern County, including the Bakersfield Californian building and the Haberfelde building in Bakersfield.
4
To this day, Bakersfield Fire Station #1 is still operational. Not only does it serve as the headquarters station of the department and house administration offices, it is also a functioning fire station that receives calls and responds to emergencies in the greater downtown area of Bakersfield. Besides its official use, the station is also available to rent for special occasions
. Bakersfield Fire Station #1 is a well-known landmark in downtown Bakersfield.
Sources
"Bakersfield Fire Department," World Heritage Encyclopedia. Archived at Project Gutenberg. http://www.gutenberg.us/article/whebn0008386838/bakersfield%20fire%20department
Jeff Nickell, "New Deal Developments," Bakersfield Californian, 29 March 2013, http://www.bakersfield.com/bakersfield_life/history-new-deal-developments/article_98a852aa-3401-5d78...
"BFD Historical Timeline," Bakersfield Fire Department, archived by Wayback Machine. https://web.archive.org/web/20071011235935/http://www.bakersfieldcity.us/fire/departprofile/HistoricalTimeline.htm
Alan Michelson, "Charles Howatt Biggar," Pacific Coast Architecture Database, http://pcad.lib.washington.edu/person/1639/
Additional Information