Crites Building
Introduction
The Crites Building was originally built in 1900 as a retail space. Thereafter, the second floor was converted into the Savoy Hotel from 1912 to 1936. In the late 1920s, Arthur S. Crites acquired the building. The lettering "Arthur S. Crites Building, 1927" can still be seen at the top of the building on the rounded corner. The Crites Building is now home to the Bakersfield Art Association.
Images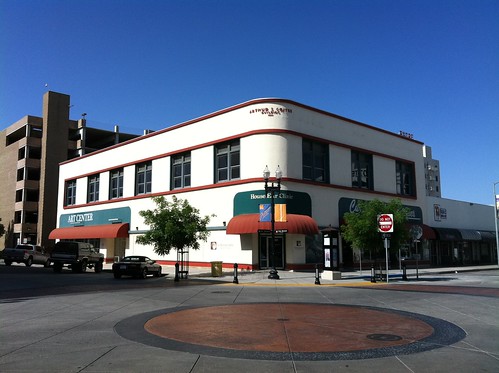 Postcard of Bakersfield shows the Crites Building across the street from the Tegeler Hotel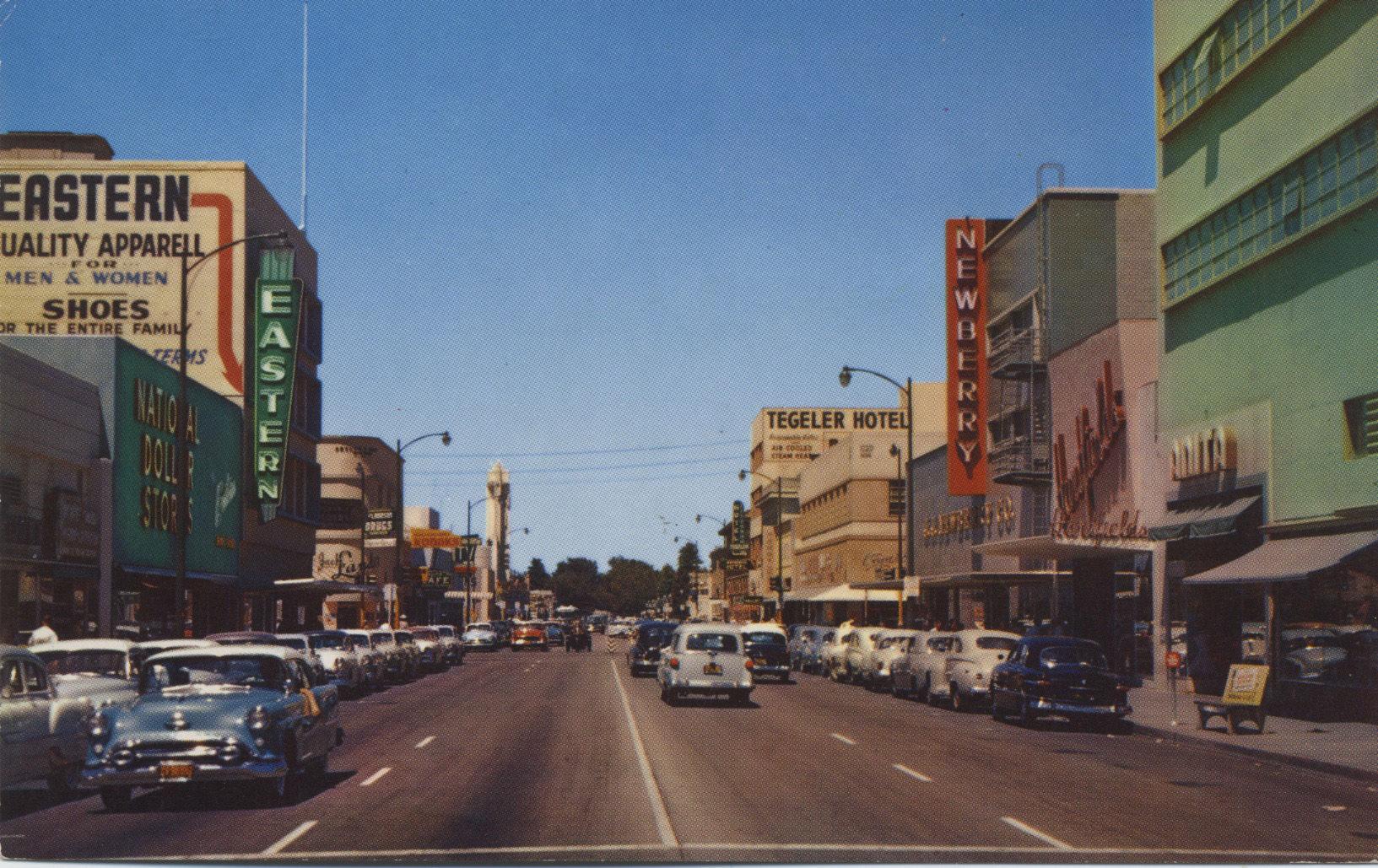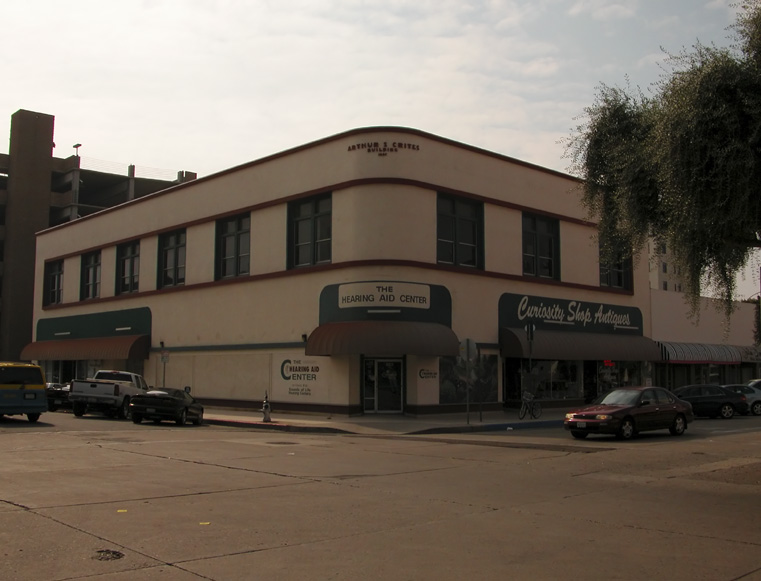 Backstory and Context
This historic building was commissioned by John Bartholome Berges at the turn of the twentieth century. To design the property, Berges commissioned a local Bakersfield architect, Benjamin McDougall, from the well-known architectural firm, the McDougall Brothers of San Fransisco. Originally, this building was constructed as a two-story retail space. The first tenant was a clothing company, the Redlick Brothers of San Francisco, which operated a clothing store in the building from 1901 to 1910.
In 1912, the second floor of the property was converted to new use as the Savoy Hotel. The hotel continued to operate on the second floor in this space until 1936, at which time a fire significantly damaged the building. The investor Alfred S. Crites had acquired the property in the late 1920s, and after the 1936 fire, he hired a local contractor, Henry Eissler, to convert the second floor into an office space. It was at this time that the words "Alfred S. Crites" were added to the exterior of the building.
The Crites Building has since been home to several other retail businesses, including Curiosity Shop Antiques and The Hearing Center of Bakersfield. In addition, it is now the location of the Bakersfield Art Association, which includes an art center and gallery. The Bakersfield Art Association offers classes, workshops, a framing studio, and art gallery space for local artists.
Today, the Crites Building retains it characteristic Moderne architectural style. The words "Alfred S. Crites Building" are still visible on the exterior, on the rounded corner above second story. In 2015, a historical marker was added by the Kern County Historical Society. It appears next to the entrance of the building.
Sources
Boose, Denise . Crites Building Historical Marker, The Historical Marker Database. July 31st 2018. Accessed April 18th 2021. https://www.hmdb.org/m.asp?m=120916.
Douglas, Theo . CITY BEAT: About those historic postcards, folks, Bakersfield.com. July 23rd 2015. Accessed April 18th 2021. https://www.bakersfield.com/archives/city-beat-about-those-historic-postcards-folks/article_0110eba9-6015-5890-9639-2321466ce876.html.
Additional Information