Barnwell-Gough House
Introduction
The Barnwell-Gough House is one of several large historic homes in Beaufort. It was built in 1789 and is notable for being constructed using tabby, which is a mixture of oyster shells, lime, water, sand and ash. Stucco covers the walls to provide protection. The two-story house was designed in the Adam style, which is a type of neoclassical architecture, and features a two-story portico with Doric columns. The house is also significant for being the childhood home of Robert Barnwell Rhett (1800-1876), who was a staunch supporter of southern states seceding from the Union prior to the Civil War. For this reason, he earned the nickname the "Father of Secession." The house is listed on the National Register of Historic Places and is a contributing property of the Beaufort Historic District, which is also listed on the Register and a National Historic Landmark District. The house appears to be a private residence today.
Images
The Barnwell-Gough House was built in 1789. It was the childhood home of Robert Barnwell Rhett (1800-1876), who was known as the Father of Secession.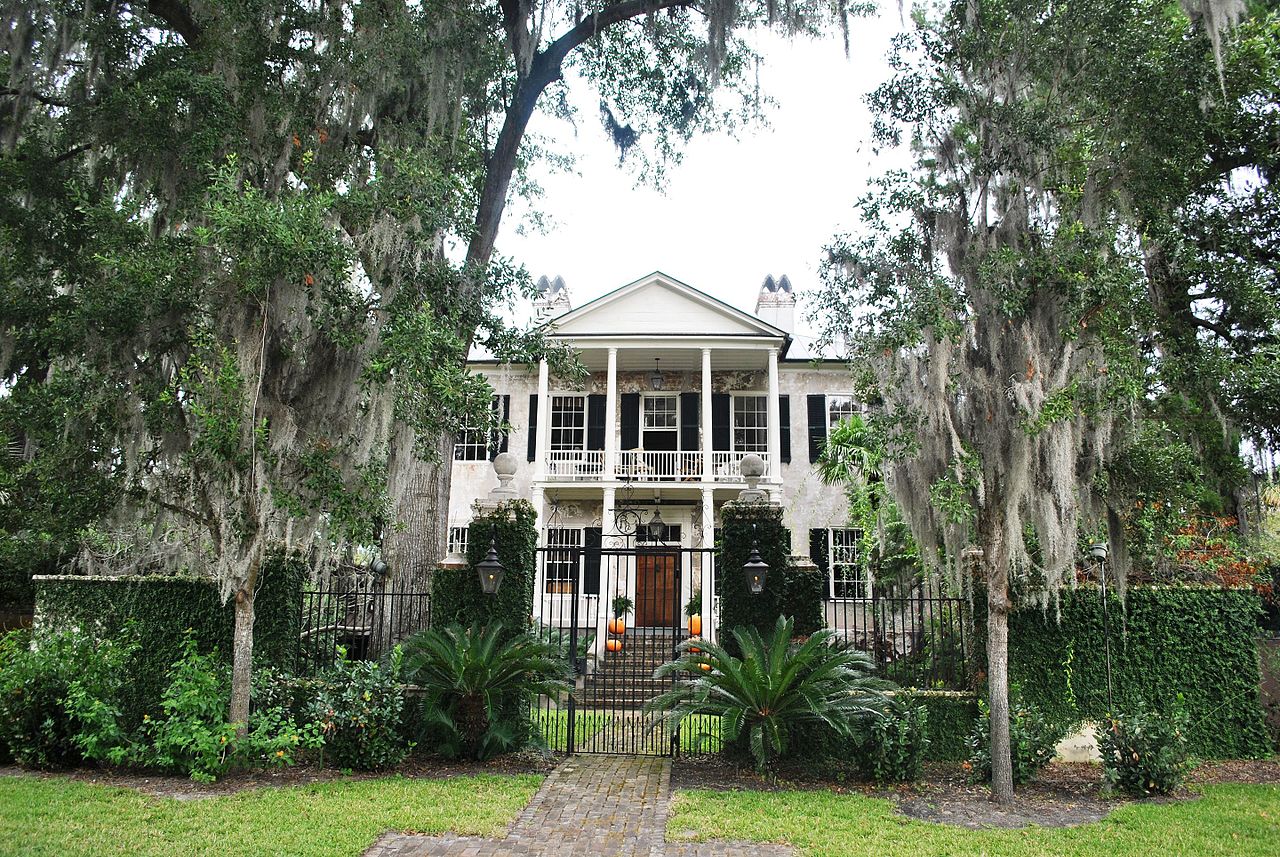 Backstory and Context
The Barnwell-Gough House was built for its original occupant, Elizabeth Barnwell Gough. She was the granddaughter of Colonel John Barnwell, who in 1721 built Fort King George along the Altamaha River at what is now Darien, Georgia (this fort was the first English settlement in Georgia; its purpose was to protect the colony from Spanish incursion). Her husband, Richard Gough, served in the state legislature. They only had one child, a daughter named Mariana, who was Robert Barnwell Rhett's mother (she had ten children, nine of whom were boys).
Robert Barnwell Rhett
Robert Barnwell Rhett was born on December 1, 1800. He and five of his brothers changed their last name to Rhett after their great-great-grandfather, Colonel William Rhett (1666-1723), a British-born plantation owner in the South Carolina colony who fought pirates in the early 1700s. As a young man, Robert Barnwell Rhett attended Beaufort College then studied law in Charleston. He was admitted into the bar in 1821 and opened a practice with a cousin. In 1827 he married Elizabeth Washington Burnet; they would have 11 children. Rhett married again in 1852 after Elizabeth died and had three more children with his second wife.
In 1826, he was elected to the state House of Representatives and served until 1832 when he became the attorney general for South Carolina. During his tenure in the state legislature, he earned a reputation for being a strong defender of states' rights. For example, he opposed the Tariff of 1828 (which was called the "Tariff of Abominations"), which he believed infringed on states' sovereignty. He supported the "nullification" movement in South Carolina, which attempted to repeal the tariff. However, in the end a compromise, which Rhett opposed, was reached that resolved the issue.
In 1837, he was elected to the U.S. House of Representatives where his views on states' rights only got stronger. He led another effort called the Bluffton Movement which called for the secession of southern states if their demands (lowering the tariff, and the protection of states' rights and the institution of slavery) were not met. The effort ultimately failed but Rhett continued to believe in secession. After the southern states seceded from the Union, he played an active role in the effort to draft the Confederate constitution and served as chair of the foreign services committee.
Towards the end of his life he suffered from skin cancer and died on September 14, 1876 at his son-in-law's plantation, which was near New Orleans. He was laid to rest in Charleston.
Sources
"Barnwell-Gough House, Beaufort County (705 Washington St., Beaufort)." South Carolina Department of Archives and History. http://www.nationalregister.sc.gov/beaufort/S10817707012/index.htm.
Fant, James W. "Historic Beaufort." National Park Service - National Register of Historic Places Nomination Form. December 17, 1969. https://npgallery.nps.gov/GetAsset/d1860bd6-8965-43d7-915a-c0cec7a1be55.
Morris, Susan D. "Tabby." New Georgia Encyclopedia. September 10, 2019. https://www.georgiaencyclopedia.org/articles/history-archaeology/tabby.
Ruhf, Nancy R. "Barnwell-Gough House." National Park Service - National Register of Historic Places Nomination Form. November 15, 1972. https://npgallery.nps.gov/GetAsset/f1ac531e-d559-4095-9e7b-d7fc097fa718.
Image Sources
Wikimedia Commons: https://commons.wikimedia.org/wiki/File:Barnwell-Gough_House.jpg

Additional Information