Weeden Hoffman Store - Circa 1820 - B. Kaplan Store
Introduction
Weston's first store of any type — in this case a general store, one selling merchandise of a hundred kinds — was established where is now 161-163 Main Avenue. Its owner was Weeden Hoffman, who previously, and perhaps concurrently for a short time, had a store at Westfield.
Images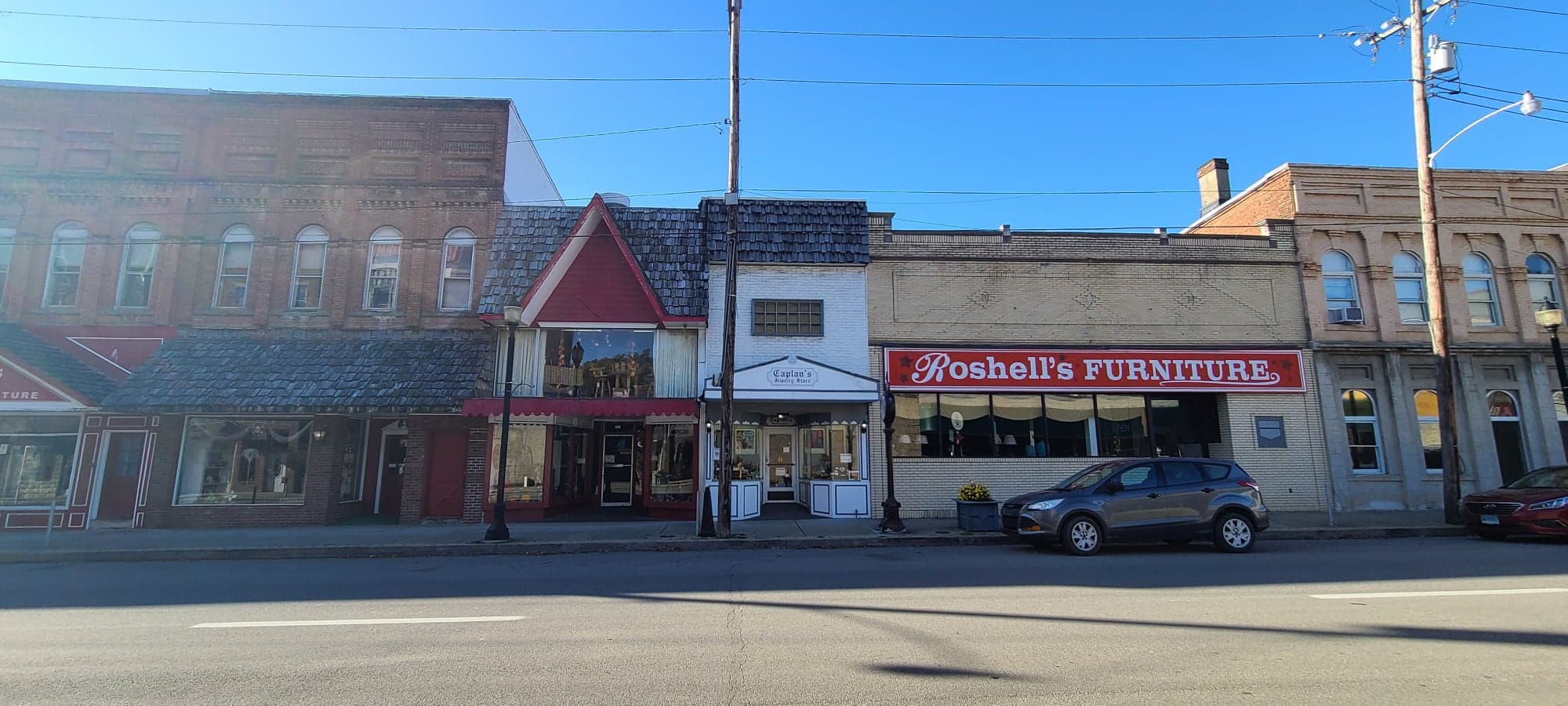 Backstory and Context
 In time, Mr. Hoffman would associate in business with others at several Main Avenue locations, and when he died, in 1853, he was Weston's wealthiest man. A longer lived business at this site, from shortly before the Civil War until near the beginning of World War I, was the W. (for William) L. Dunnington dry goods store, in its later years the partnership of Dunnington & (James W.) Dennison. The present building was constructed by B. (for Barney) Kaplan in 1916 and housed his department store, until the beginning of the Depression in 1929. Meantime, Dunnington & Dennison had moved next door, to 165 Main. Later tenants included the W. T. Grant company, which opened in May 1930, followed by Kroger's, the Fountain Cut Rate store, Rite Aid, the Main Avenue Youth Center, and Roshell's Furniture store.
Sources
Smith, E. C. (2010). History of lewis county, west virginia. Place of publication not identified: Nabu Press.
Gilchrist-Stalnaker, J., & Oldaker, B. R. (2010). Lewis County. Charleston, SC: Arcadia Pub.