Monticello Hotel
Introduction
The substantial, three-story building that used to sit at the west end of the Second Street bridge, north side, specifically at 200 North River Avenue, and that in more recent times was known as the Westoner Hotel, was originally the Monticello Hotel, built in 1903-04 by John Riley. The current location is home to Ember Arts Studio and active retail art studio in downtown Weston.
Images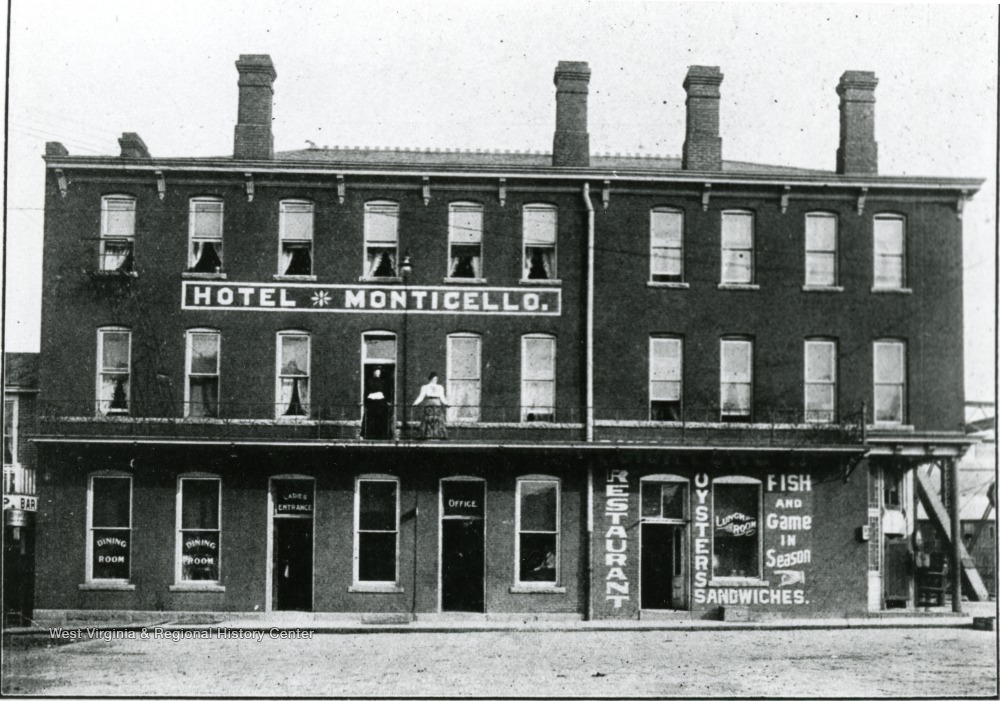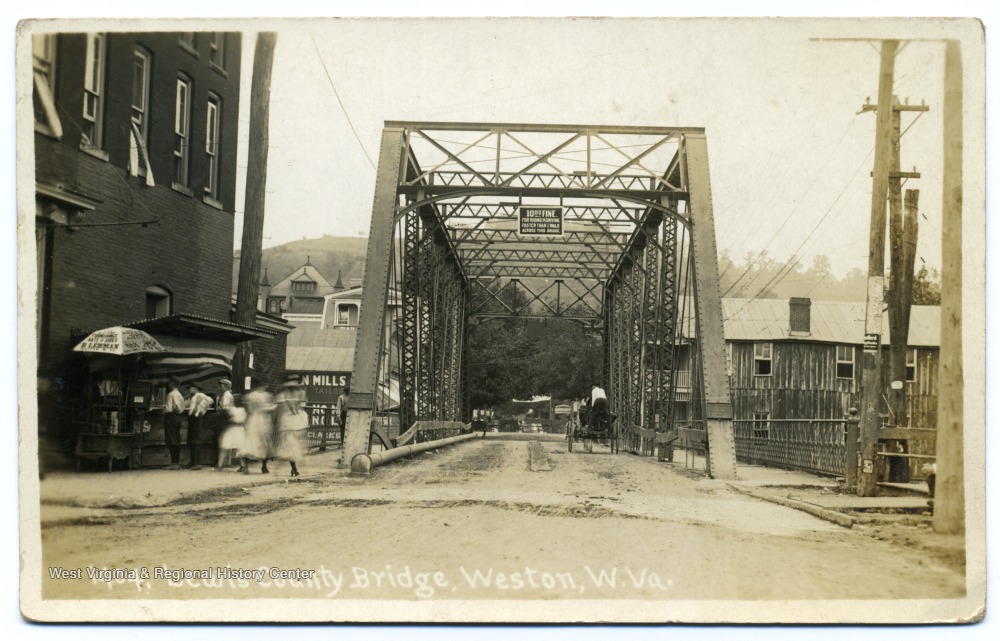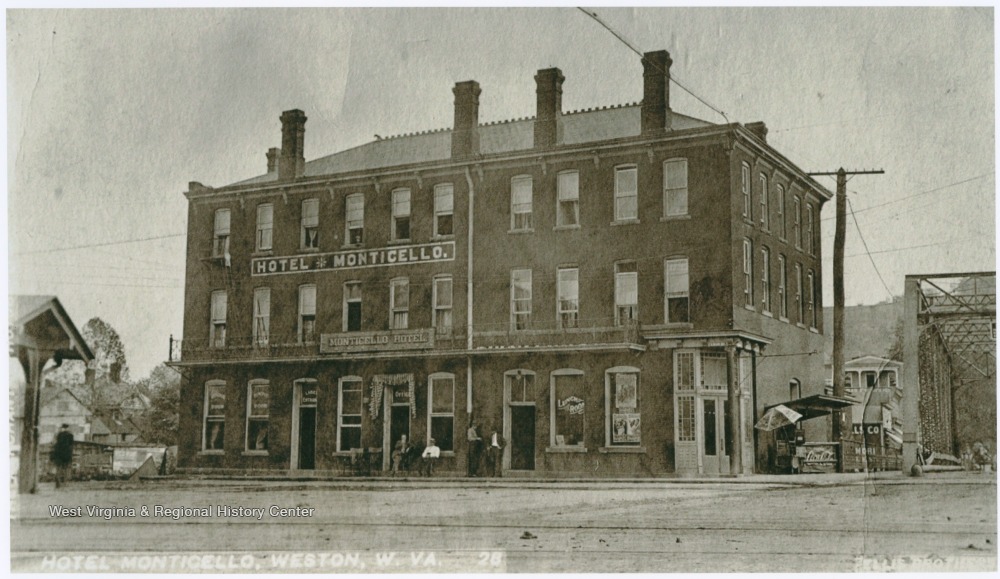 Backstory and Context
Originally the site of the Monticello Hotel which was constructed in 1903 to serve the people and visitors of Weston WV. Although then the city's most modern hotel (the first with fire escapes), and just across the street from the Baltimore & Ohio railroad passenger station, its 26 rooms failed to attract a large clientele. Much the greater number of travelers arriving in Weston still preferred to patronize the then 53-year-old but always much loved Bailey House, as well as the 8-year-old Camden Hotel, both two blocks away, on the northwest and northeast corners of Main Avenue and Second Street, respectively.
The historic three story building no longer stands as it once did. In the early 1990's the building was remolded and the 3rd floor was entirely removed and half of the second floor. What stands today is the original first floor and half of the second floor of the building.
The location has been home to many business over the years including a restaurants and bars. In the 1990's the building was renovated which included the demolition of the the 3rd floor. Today the buildings primary street address only consist of 200 N River Ave which is now a two story building that is home to a Ember Arts a local art studio.
Sources
Smith, E. C. (2010). History of lewis county, west virginia. Place of publication not identified: Nabu Press.
Gilchrist-Stalnaker, J., & Oldaker, B. R. (2010). Lewis County. Charleston, SC: Arcadia Pub.
Image Sources
https://wvhistoryonview.org/catalog/007952

Libraries, WVU. "West Virginia History OnView." West Virginia History OnView | WVU Libraries, wvhistoryonview.org/.