Fort Scott National Historic Site
Introduction
Fort Scott was established in 1842. Named for General Winfield Scott, the fort was part of a line of forts on the Indian frontier. Established as part of a boundary between the settlers and the Plains Indians, the fort became the basis for a large community.
Images
Fort Scott includes twenty buildings that visitors can tour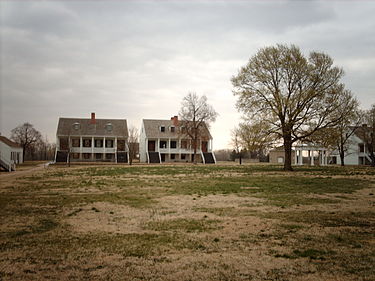 Fort Scott is maintained by the National Park Service and is located in downtown Fort Scott, Kansas.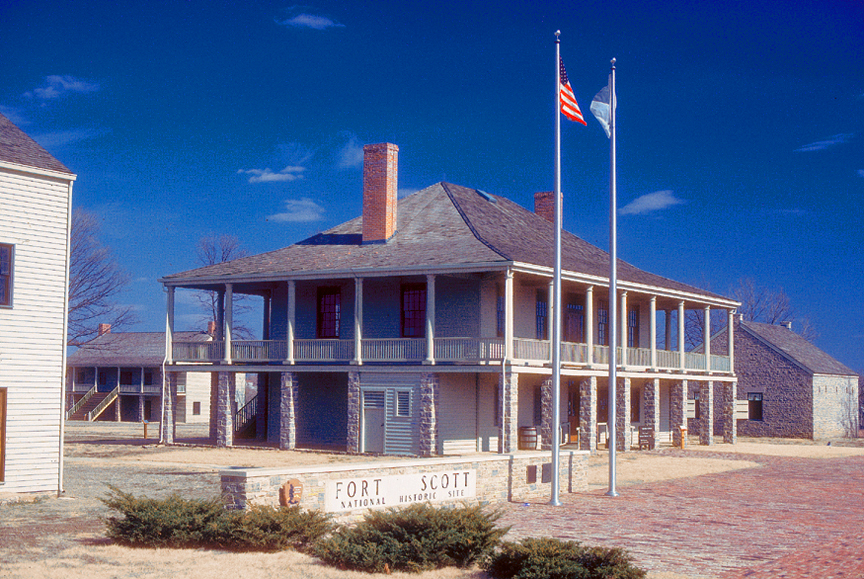 Backstory and Context
Construction of the fort was started by Lt. Richard S. Ewell and later continued by Captain Thomas Swords. The original construction consisted of a central 350 foot square parade ground and a collection of buildings. Unlike most forts the original site did not have a wall of any kind. The site today consists of the Parade ground and 20 buildings, including a hospital, Blacksmith shop, stables, magazine, bake shop, and multiple barracks.
The fort was abandoned in 1853 when further westward expansion settling began. The site and its buildings were taken over by civilians and some of the buildings were made into hotels. Prior to the American Civil War and during its civilian control, Fort Scott, Kansas was the center of conflict over whether Kansas would become a free or slave state. This time became known as Bleeding Kansas. Many supporters of each cause flooded into the area to sway the votes.
During the Civil War, Fort Scott was again occupied by the military, becoming a Union army base. It remained so from 1861 to 1865. While occupied by the Union army the fort was expanded and over 40 miles of fortifications were constructed.
Sources
http://www.nps.gov/fosc/index.htm http://pdfhost.focus.nps.gov/docs/NHLS/Text/66000106.pdf
Additional Information