The Edison Museum
Introduction
The Edison Museum of Beaumont, Texas is a science and history museum dedicated to depicting the life and inventions of famed American inventor, Thomas Alva Edison. Located on what is now known as Edison Plaza, the building that houses the museum was formerly the Gulf States Utilities Travis Street Power Substation. The museum features interactive exhibits about the innovations of Edison. Additionally, many of Edison's inventions are kept in the museum, such as the phonograph, incandescent light bulb, and selected early motion pictures created by Edison.
Images
The Edison Museum in Beaumont, TX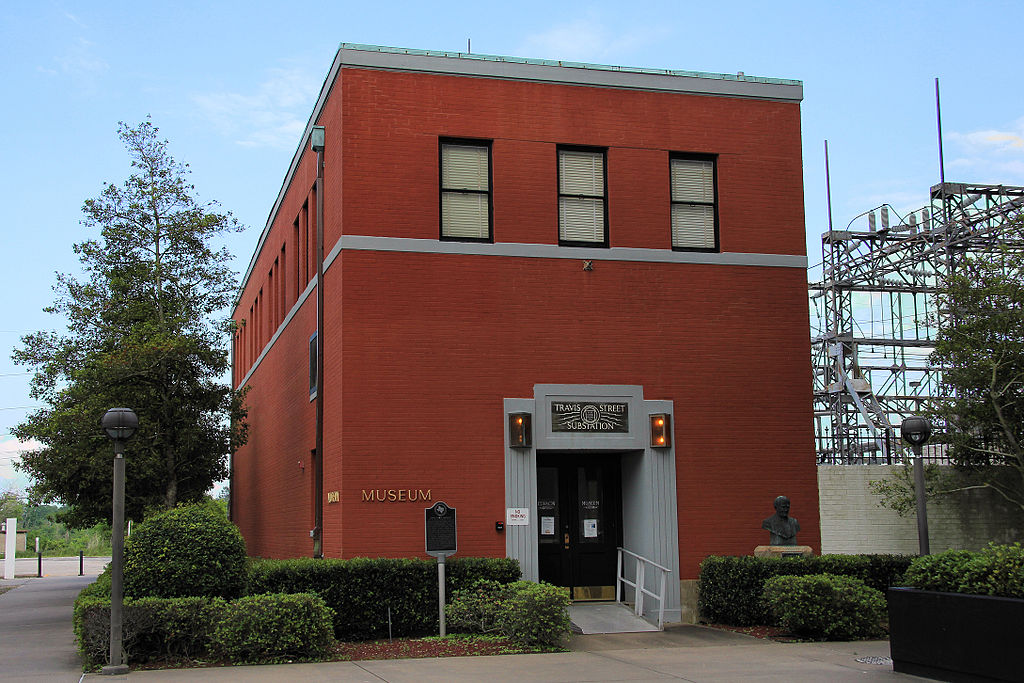 Backstory and Context
The Edison Museum allows guests to examine the inventions of Thomas Edison through interactive exhibits that utilize over sixty different historic objects and artifacts, including Edison's own creations and other materials from the era when he lived. The museum's building, the former Gulf States Utilities Travis Street Power Substation, came on line in 1929 and supplied power to multiple different places during the Great Depression, such as streetlights, cotton gins, refineries, and irrigation systems.
The collection of artifacts that would make up the exhibits of the Edison Museum were accumulated by W. Donham Crawford, the former Chief Executive Officer for Gulf State Utilities and President of the Edison Electric Institute in New York City. Crawford was an avid collector of Thomas Edison artifacts. Following his death of Lou Gehrig's Disease in 1984, Crawford's surviving wife, Colene, donated his collection to The Edison Museum.
The Edison Museum is one of many in a concentration of museums located in the downtown area of Beaumont, Texas. The surrounding museums range in a variety of topics and include The Art Museum of Southeast Texas, the Beaumont Children's Museum, and the Fire Museum of Texas.
Sources
Home Page, Edison Museum. Accessed September 9th 2020. http://www.edisonmuseum.org/.
Edison Museum, Wikipedia. Accessed September 9th 2020. https://en.wikipedia.org/wiki/Edison_Museum.
Obituaries - W. Donham Crawford, The New York Times. Accessed September 9th 2020. https://www.nytimes.com/1984/09/06/obituaries/w-donham-crawford-executive-for-utilities.html.
Additional Information