Mildred Buildings
Introduction
Constructed in 1930, the Mildred Buildings are striking examples of Mediterranean Revival architecture. The complex consists of the three-story apartment building, a one-story commercial structure, and a large garage that is attached to the commercial building. They were built by wealthy oilman Miles Frank Yount, who named them after his daughter Mildred. The apartments and commercial buildings feature exterior walls covered in terra cotta, brick, and decorative concrete elements, and bronze and wood decorative screens and balustrades. Interesting features of the apartment building include stained and leaded-glass windows, and an arcade above the main entrance with spindled columns and red tile roof. The commercial building features an arched arcade, a terra cotta parapet with finials, and three towers.
Images
The apartment building is three stories tall and features an impressive facade.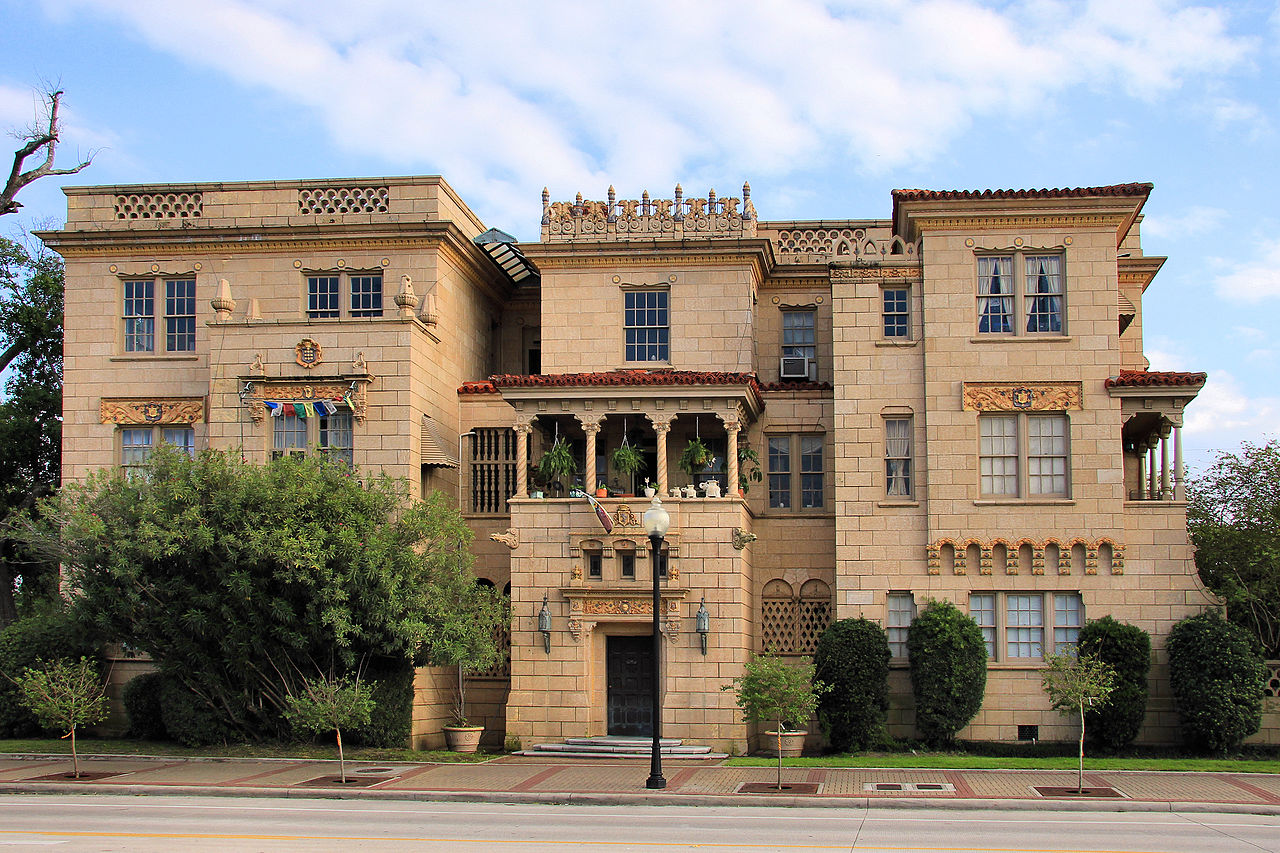 The commercial building features three towers and an arched arcade.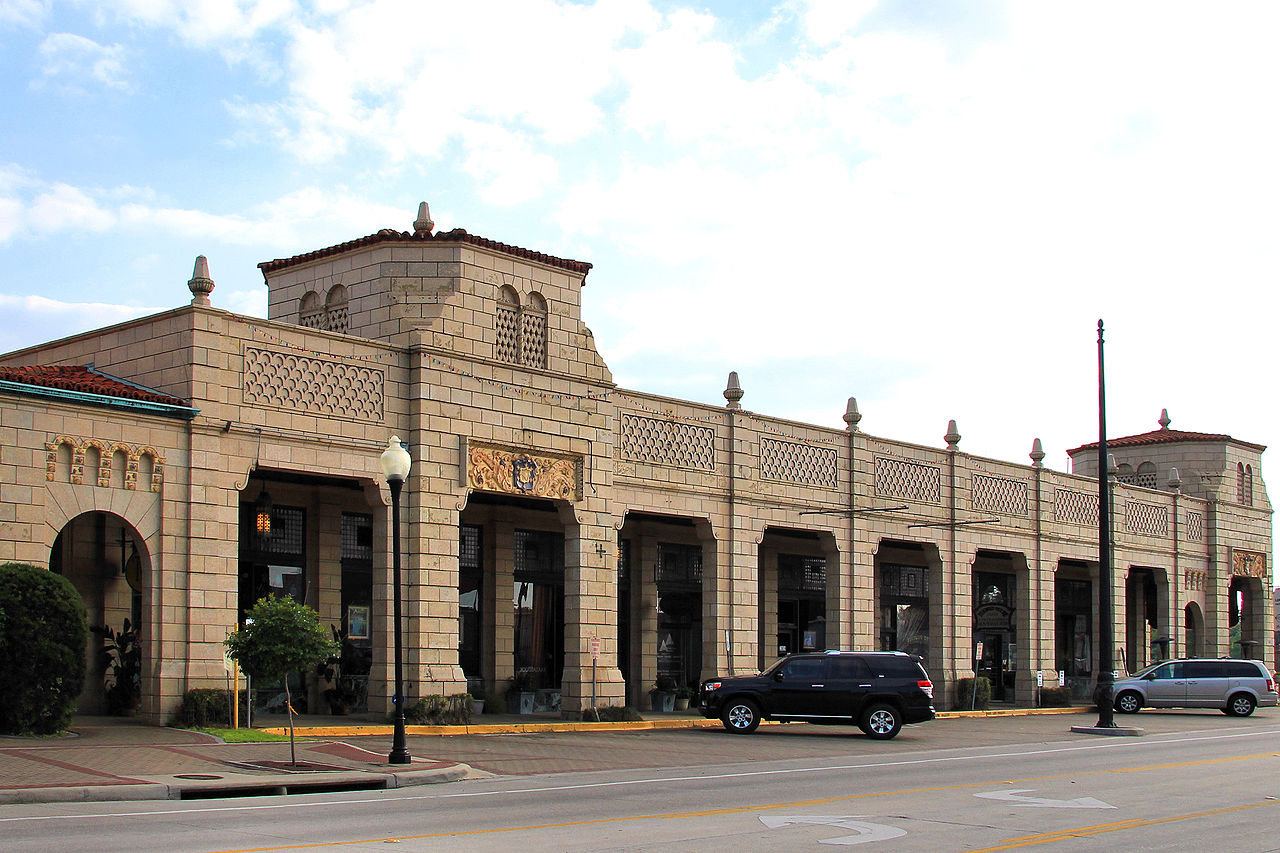 Backstory and Context
Miles Frank Yount was born in Arkansas. The exact date is not readily available but he was the first child of his parents, Joseph and Nathaniel. When he was nine, Joseph died, forcing Yount to quit school and work on the family farm. As a young man, he found a job working on rice farm near Beaumont in 1897. In the early 1900s he became interested in oil drilling and started his own drilling business in the South Lake Oil Field in 1909.
Around the early 1920s he founded the Yount-Lee Oil Co. with financial backing from a Houston financier named T.P. Lee. They were convinced that more oil was located in the Spindletop Oil Field and were proven correct as the first well produced 4,500 barrels of oil by 1925. Eventually, the wells produced millions of barrels of oil from deep into the sandy areas of the field. Yount also built a large storage tank, oil terminals, and dock facilities to process the oil and get it to market.
His success made him very wealthy, which allowed him to pursue other interests including raising horses and purebred cattle (he built the Spindletop Stables for his horses and the Yount Jersey Farm for the cattle). He also collected a variety of items such as books, violins, rugs and tapestries, and built a summer home in Manitou, Colorado. The Austin Co. of Texas, which was based in Dallas, built the Mildred Buildings at a cost of $700,000. Why he decided to invest in these properties in unclear. When Yount died, his interests were worth around $46 million dollars. The Mildred Buildings were added to the National Register of Historic Places in 1978 and were designated as a Texas Historic Landmark in 1999.
Sources
Bell, Klein S Hoffman, Architects and Restoration Consultants. "Mildred Buildings." National Park Service - National Register of Historic Places Nomination Form. December 1, 1978. https://catalog.archives.gov/OpaAPI/media/40972692/content/electronic-records/rg-079/NPS_TX/78002963.pdf.
"Mildred Building." DowntownBeaumount.com. January 20, 2019. https://downtownbeaumont.org/2019/01/20/mildred-building.
Image Sources
Both images by Larry D. Moore, via Wikimedia Commons: https://commons.wikimedia.org/wiki/Category:Mildred_Buildings

Additional Information