Mural in Administration Building
Introduction
After initially creating murals for the Dorsey Museum, Susan Dailey was asked to complete a mural inside the Administration Building at the YMCA of the Rockies. The hallway outside the general store was the perfect location for a beautiful depiction of a flower-filled meadow with a view of Mt. Ypsilon and the Mummy Range. Dailey has depicted several flowers you can find on a hike or walk around our property. The Columbine is the state flower for Colorado. How many animals can you see here? Can you name them? What animals have you seen during your visit? How many kinds of flowers can you find in this painting? What is your favorite flower?
Images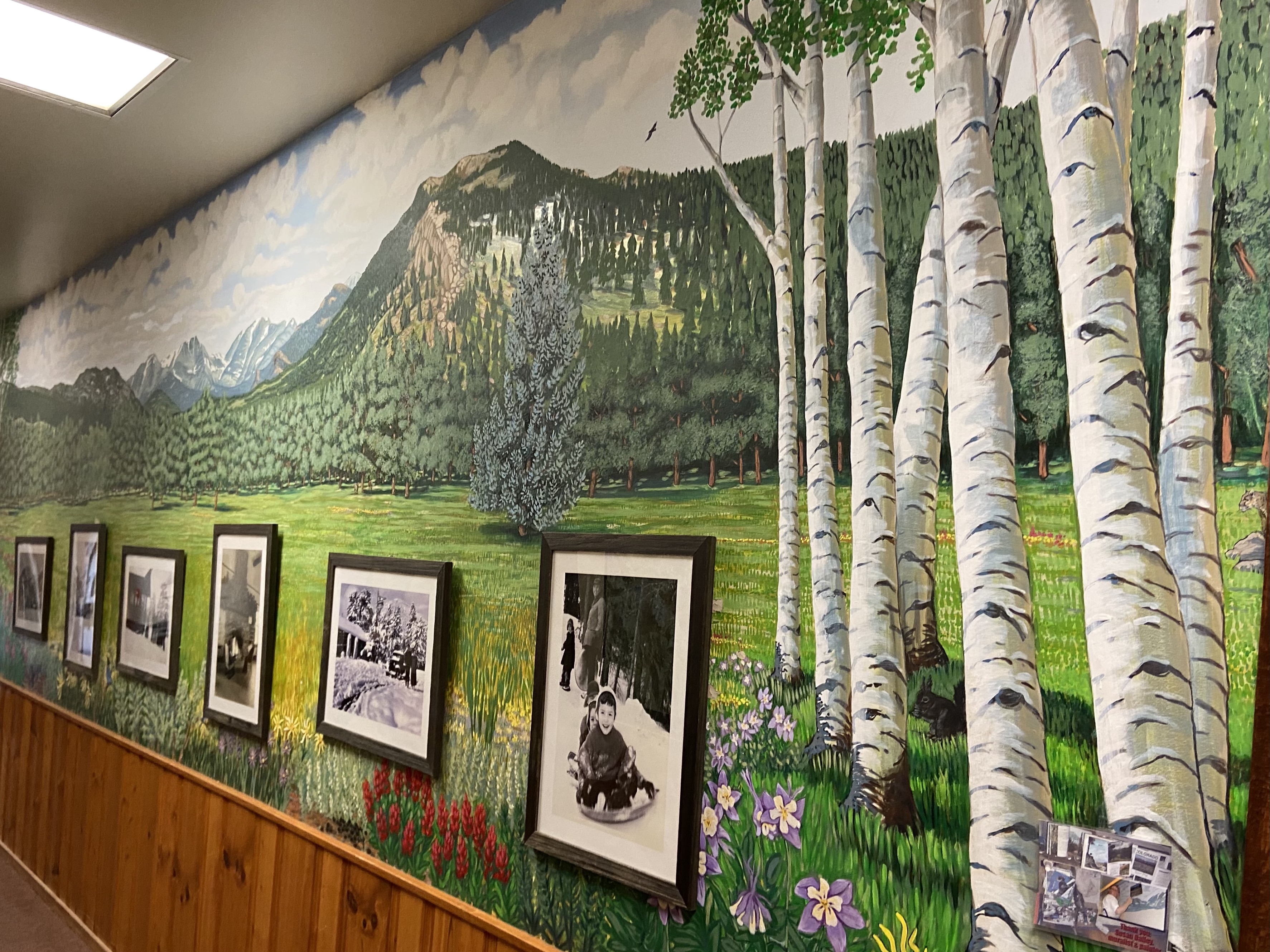 Detail of Mt. Ypsilon and the Mummy Range behind the meadow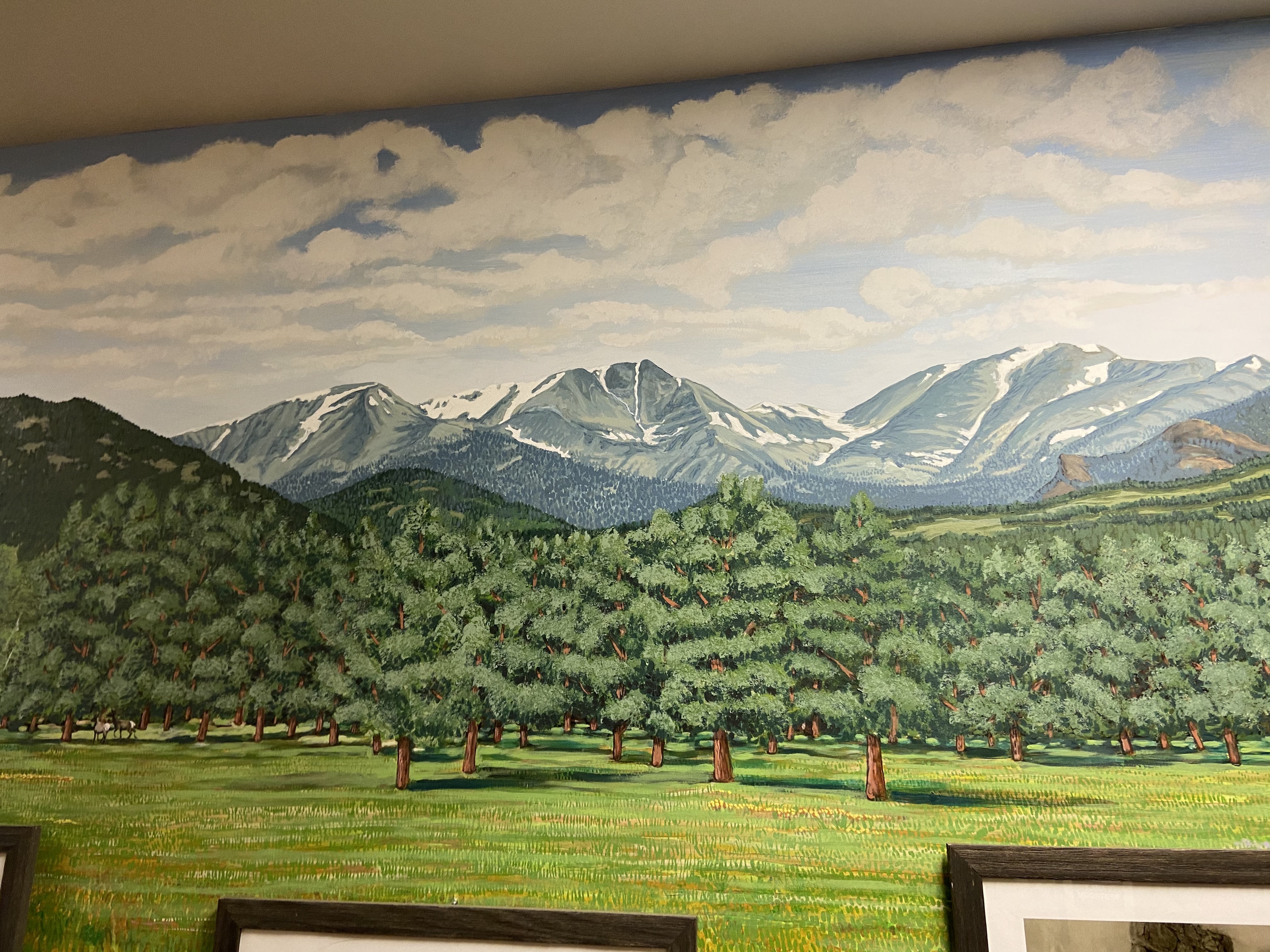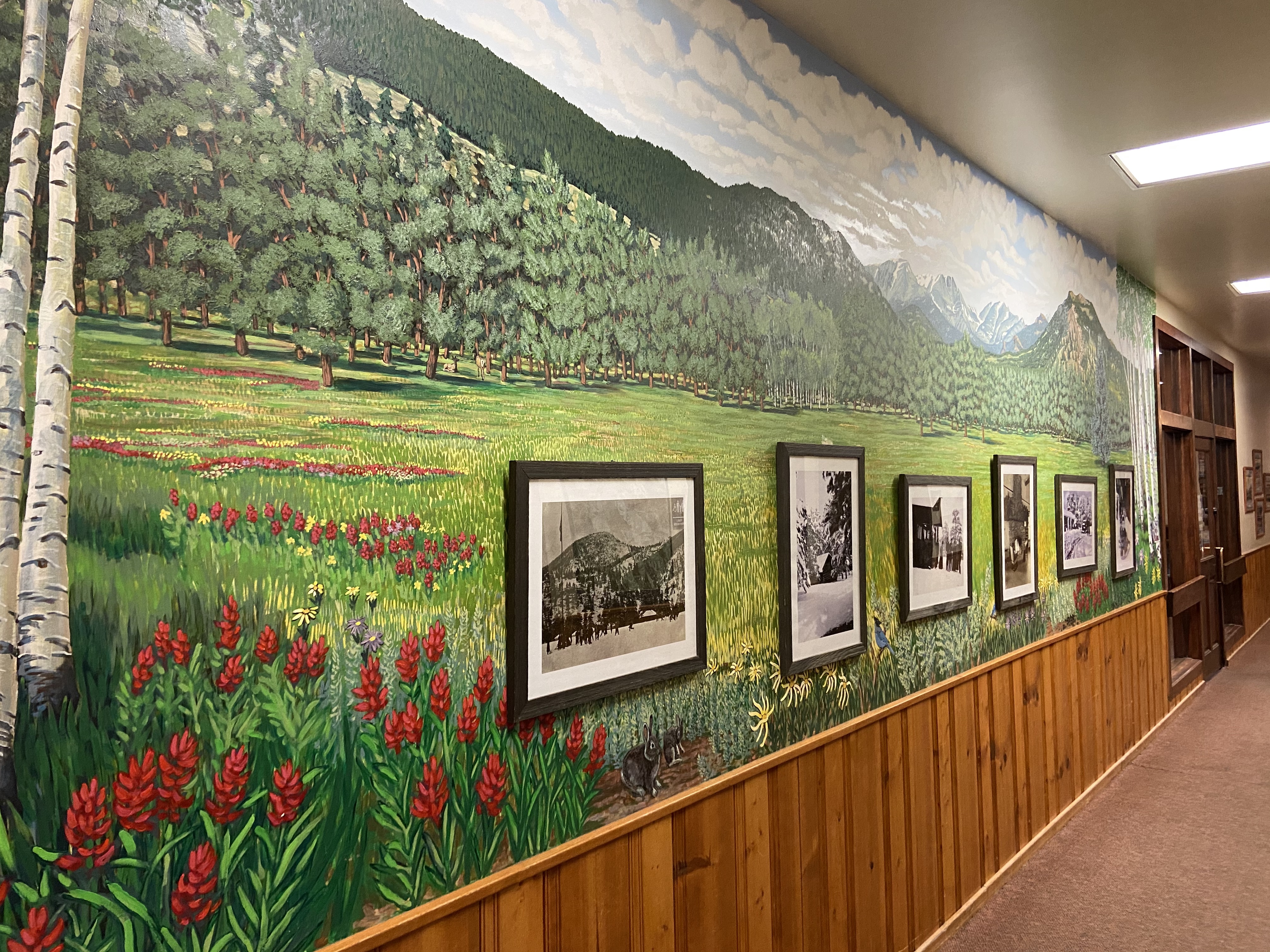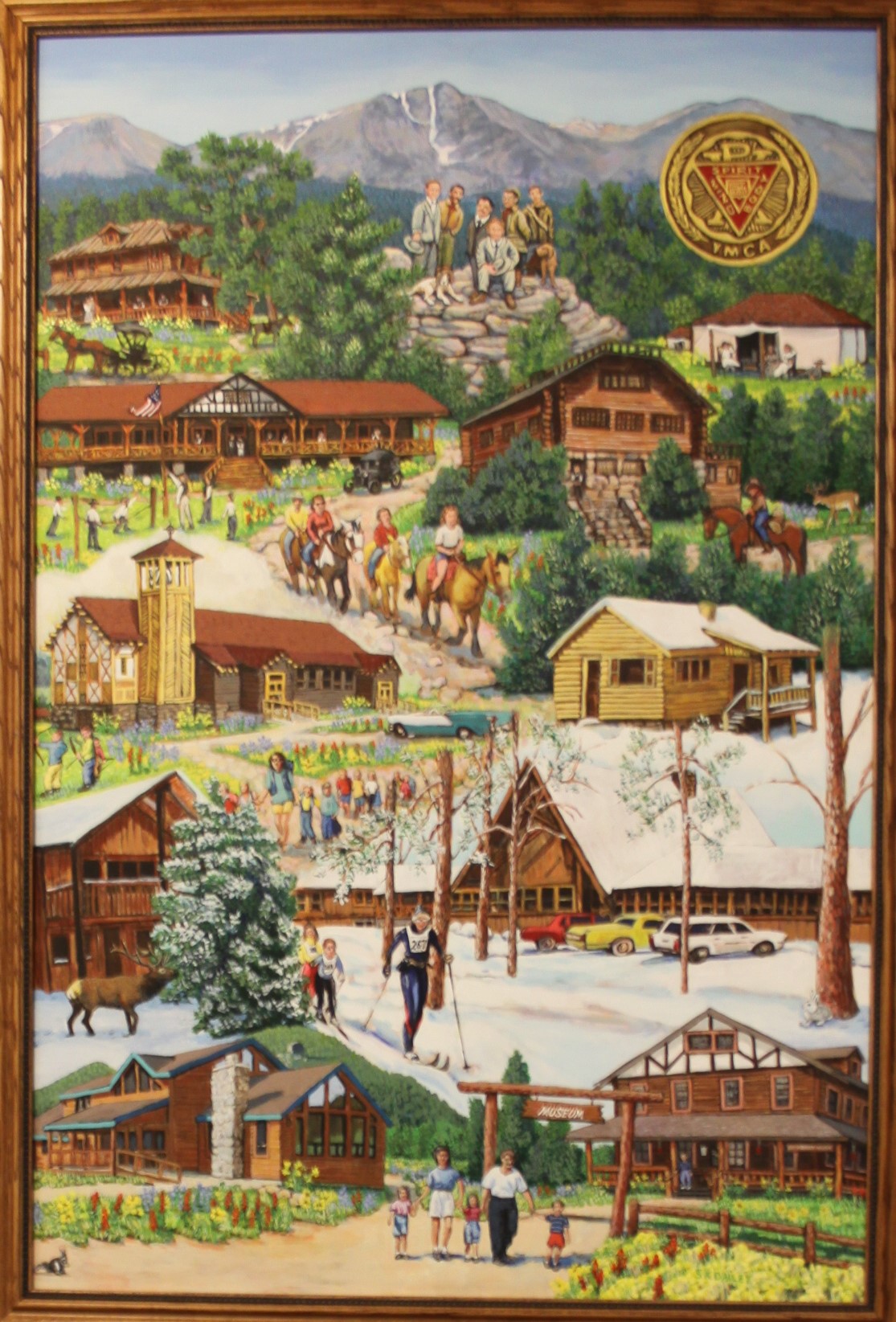 Backstory and Context
When looking at murals, it's interesting to consider the fact that they are a kind of ephemeral art. Murals are typically placed in locations where they could easily be painted over. These pieces usually exist in a particular place and time and cannot be easily removed from the wall, framed, or placed in different spaces.
Realizing this fact can change our relationship with murals and the way we connect with them in space and time. We can appreciate murals a little more knowing they could potentially disappear in a short period of time. Why did the artist choose this location? Why did the artist choose this subject matter? How does the art connect to the surrounding area?
In addition to the murals she has created, Susan Dailey also finished a painting to commemorate the centennial celebration of the YMCA of the Rockies in 2007. The painting shows many recognizable buildings and activities throughout the many seasons that are loved by visitors. The painting currently hangs above the fireplace in the Schlessman Executive Office Building. The painting was turned into souvenir posters so more people could enjoy the piece.
Along with her public art pieces, Susan Dailey designed an outdoor arts program that she managed and taught from 2005 until the summer of 2019. Her programs included plein air painting, sketching and journaling hikes, as well as animal and landscape drawing for children.
For more information on Susan Dailey, use the link below to visit her website. For more information on her other murals in the Dorsey Museum at the YMCA of the Rockies, visit the first entry on this tour.
Sources
Susan K Dailey - Multi Media Artist. Accessed September 19th 2020. http://susankdailey.com/.
Additional Information