Eagle Sculpture
Introduction
This dynamic sculpture titled "American Legacy" was created in 1997 by Geoffrey C. Smith. The piece is a memorial to Robert John Kralovec and was donated by his wife, family and friends. It's accompanied by a poem called The Free Spirit by Will Kralovec, a relative of Robert's. The poem seems to be intentionally written to accompany this sculpture. How does it add to your understanding or feelings about the piece? The artist has deliberately added an element of movement to the piece. The wings feel like they could move at any second. Do you think the eagle is taking off or landing? Could it be reaching out to grab something? What might that be? How does the placement of the sculpture help you connect to nature?
Images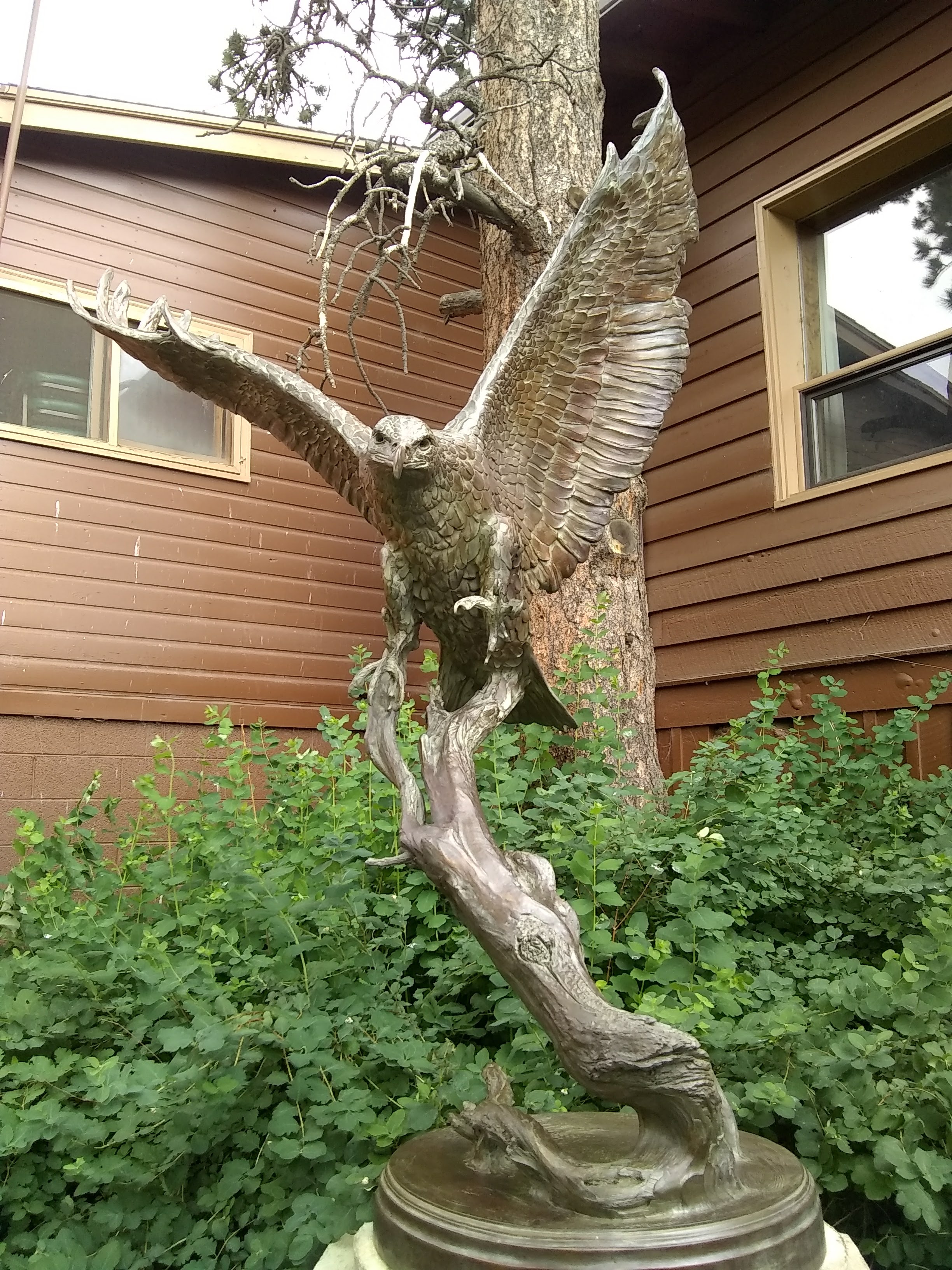 Plaque on the base of the sculpture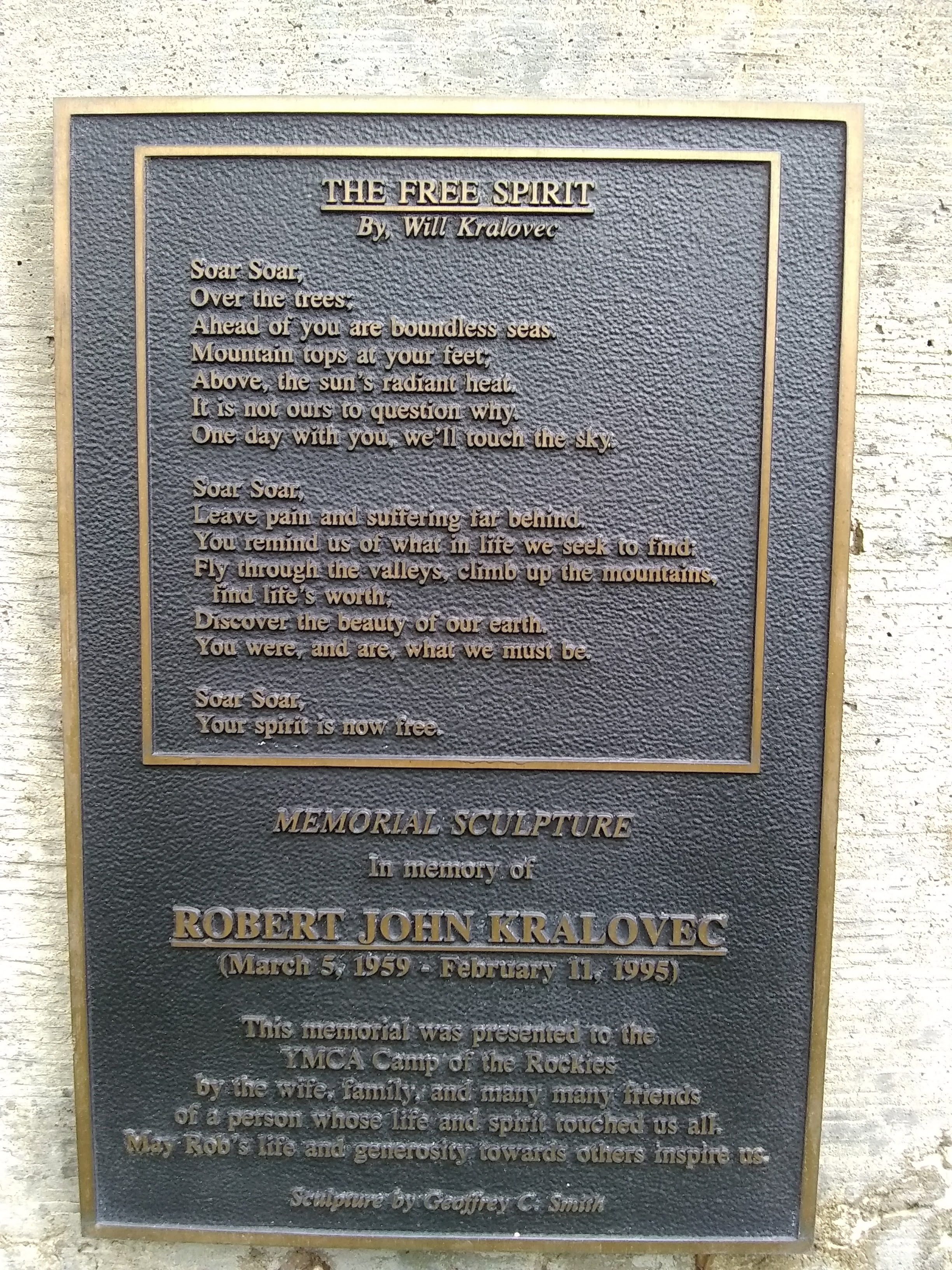 Backstory and Context
"Art is important. It was man's first form of lasting communication. I am compelled to tell the story of the wild- to connect people to nature and the environment through Art". -Geoffrey C. Smith
Geoffrey C. Smith is known for being a wildlife sculptor and photographer. He attended school at Montana State University and currently lives in Florida. Smith creates his sculptures using the lost-wax casting process, where a clay original is covered in wax, creating a mold. The metal is melted and then poured into the wax mold. When dry, the wax is melted away, leaving the final sculpture.
Smith is viewed as a naturalist as he works to depict "the vast diversity of wildlife" found all over the world. He chooses to opt for a more traditional style of patina on his sculptures as he wants to "represent the animal as nature has seen fit to create it." He has created many pieces for private and corporate collections throughout his career and regularly exhibits at fine art shows. However, he is just as happy creating smaller, more personal sculptures as he is creating large, monumental pieces. Visit the link below for more information on the artist.
The Free Spirit by Will Kralovec
Soar Soar,
Over the trees;
Ahead of you are boundless seas.
Mountain tops at your feet
Above, the sun's radiant heat.
It is not ours to question why,
One day with you, we'll touch the sky.
Soar soar,
Leave pain and suffering far behind.
You remind us of what in life we seek to find;
Fly through the valleys, climb up the mountains, find life's worth;
Discover the beauty of our earth.
You were, and are, what we must be.
Soar soar,
Your spirit is now free.


Sources
Geoffrey C. Smith Galleries. Accessed September 19th 2020. https://www.geoffreycsmith.com/.
Additional Information