Committee of Fifteen
Introduction
"The anti-Chinese Committee of Fifteen, an unelected group of white men, were appointed to carry out the ethnic cleansing the town's people desired. Days before the expulsion the city made the Committee a permanent sitting body, ensuring the exclusion of the Chinese would continue. Between 1885 and 1895 the Committee impacted the growth of Tacoma and continued the exclusion of the Chinese by their interference in elections, confronting the Chamber of Commerce and mayor, and denying the basic rights of citizens."
Images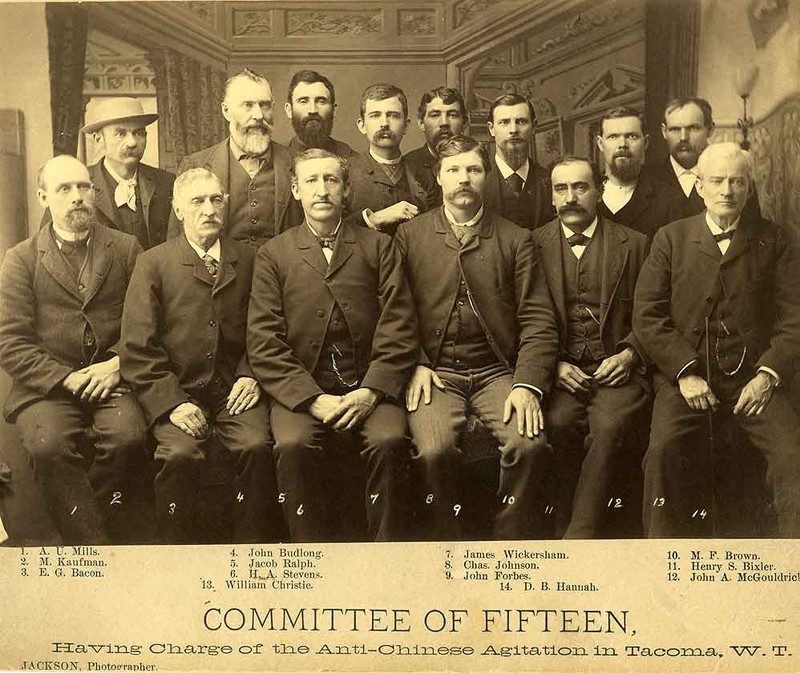 William Jackson Photography Studio (1888)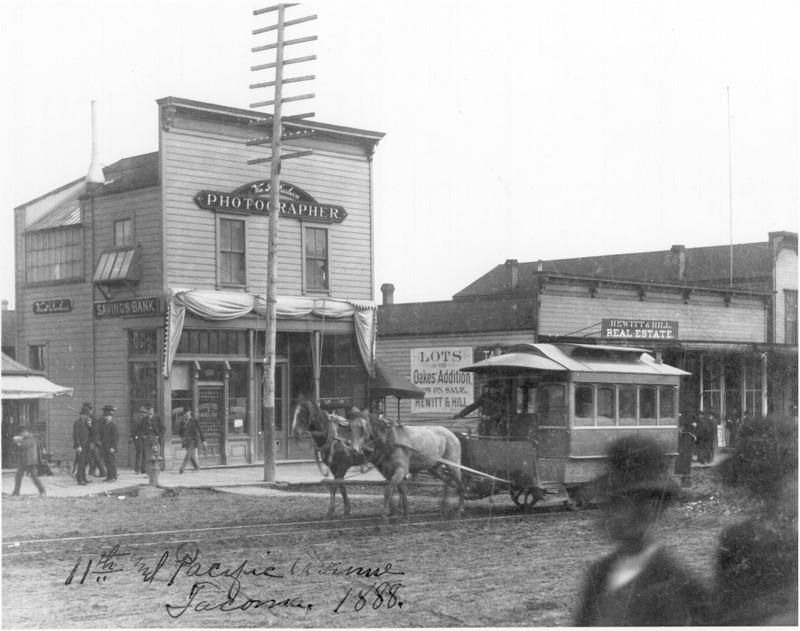 Backstory and Context
A photograph of the Committee of Fifteen was taken in 1885 by photographer William P. Jackson. His photography studio was located at 1101 Pacific Avenue according to the 1888 City Directory. The studio's large windows seen in the 1888 photo of the building provided the natural lighting for the photo of the Fifteen.
The names of the individuals are listed below the photo. The full names are:
Adelbert U. Mills
Meyer Kaufman
Eli G. Bacon
John Budlong
Jacob Ralph
H.A. Stevens
James Wickersham
Charles Johnson
John Forbes
Marion F. Brown
Henry S. Bixler
John A. McGoldrick
William Christie
Dolphus B. Hannah.
Photographer, William P. Jackson, 1885.
Sources
Gorman, Dusty. The Committee Continues: Tacoma's Anti-Chinese Committee of Fifteen, 1885-1895. Sound Ideas. Published May 19th 2019.
Image Sources
Washington State Historical Society Collections (Catalog ID: 2004.0.593)

Tacoma-Pierce County Buildings Index (BU-12012)

Additional Information