Desegregation of the University of Kentucky Historical Marker
Introduction
Author-Uploaded Audio
This historical marker stands in honor of Lyman T. Johnson and the 1948 suit that would eventually lead to the desegregation of the University of Kentucky. Johnson's lawyers used the precedent of Plessy v. Ferguson to argue for the admission of black students to UK. The first African American students on UK's campus experienced racism throughout their time at the university as they received death threats and crosses were burnt across campus.
Images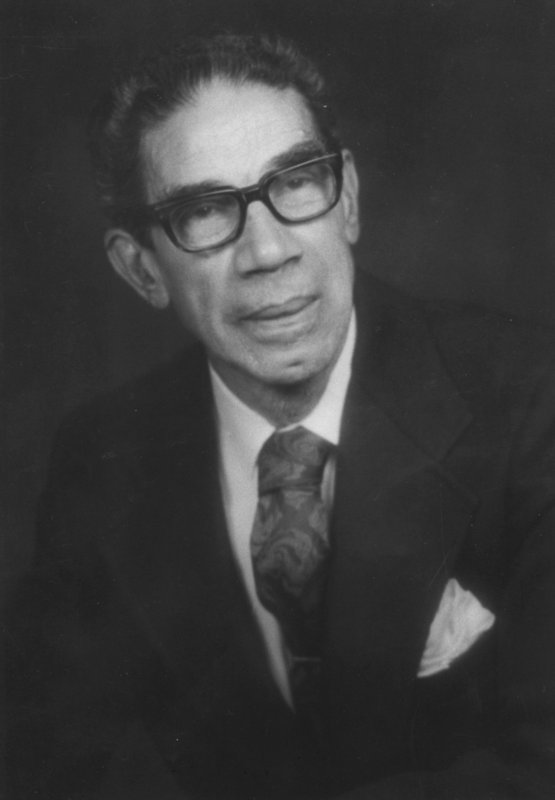 Marker in front of Johnson Hall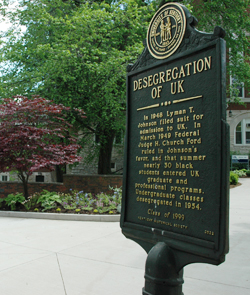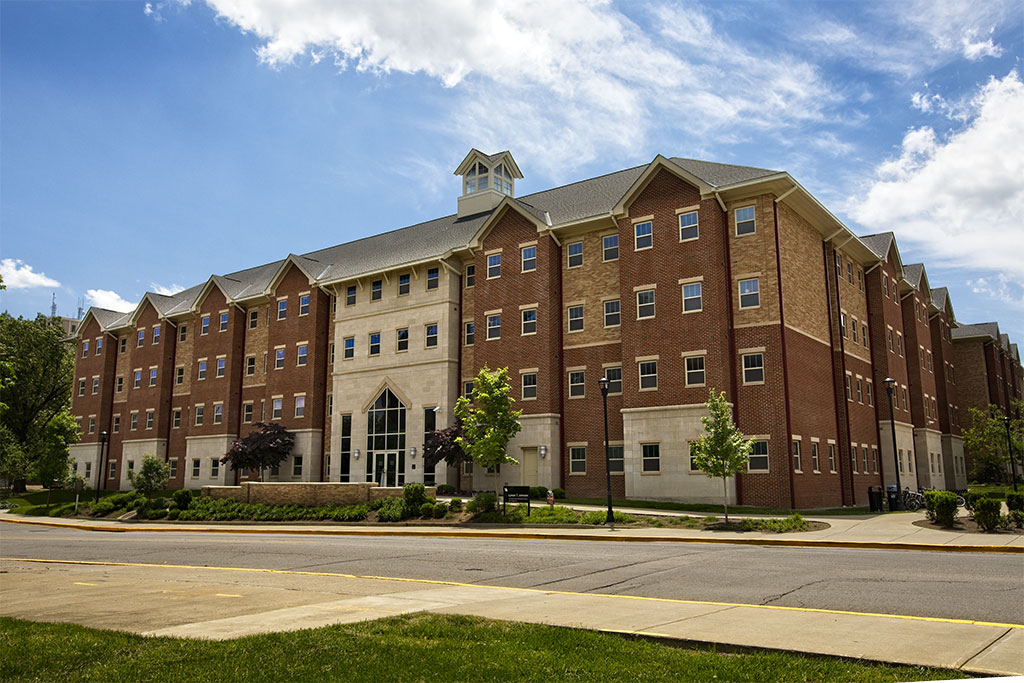 Backstory and Context
Author-Uploaded Audio
In 1948, Lyman T. Johnson paved the way for African American students to begin attending the University of Kentucky when he filed a suit against the university. At that time, UK would not allow black students to enroll at the university. Johnson's lawyer argued that African Americans must be admitted into the university's graduate programs as there were no equal facilities elsewhere in the state. This argument relied on the precedent set in the Plessy v Ferguson Supreme Court ruling. Johnson won the case in March of 1949 which enabled Johnson and other African American students to enroll at the university for the first time.  
Johnson and other students were confronted with racism from students, faculty, and community members as they attended the university. During Johnson's time on campus, 17 crosses were reportedly burned in an attempt to intimidate the black students. Johnson himself never graduated from the university and in interviews claims he never intended to. Rather, he wanted only to enable other students to attend the university if they so desired.  
Today, Johnson is remembered with this historical marker and has a residence hall and scholarship named in his honor. The marker sits in front of the Lyman T. Johnson Residence Hall. 
Sources
Blackford, Linda. 70 Years After Desegregation, UK Looks Forward and Back, US News. October 19th 2019. Accessed September 13th 2020. https://www.usnews.com/news/best-states/kentucky/articles/2019-10-13/70-years-after-desegregation-uk-looks-forward-and-back.
Momeyer, Sydney. He 'paved the way' for integration at UK. Who was Lyman T. Johnson?, Kentucky Kernel. September 20th 2019. Accessed September 13th 2020. http://www.kykernel.com/news/he-paved-the-way-for-integration-at-uk-who-was-lyman-t-johnson/article_2711390e-dbf5-11e9-85f2-2358e92f8510.html.
Riddle, Becky. Desegregation of UK, Explore Kentucky History. Accessed September 13th 2020. https://explorekyhistory.ky.gov/items/show/145?tour=8&index=13.
Image Sources
https://explorekyhistory.ky.gov/items/show/145?tour=8&index=13

https://www.uky.edu/legal/additional-legal-resources

https://www.uky.edu/housing/residence-halls/lyman-t-johnson-hall

Additional Information