The Charles Wilson Building
Introduction
Author-Uploaded Audio
The Charles Wilson Building was constructed in 1967 as part of the university's expansion program in the 1960s. In its present form, it contains a plethora of student support services from counselling and financial support to providing affordable and tasty meals at the Chai restaurant and food hall for both students and staff.
Images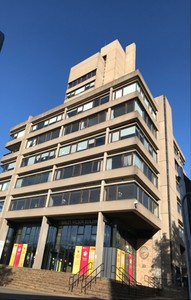 Charles Wilson Building, near completion, 1960s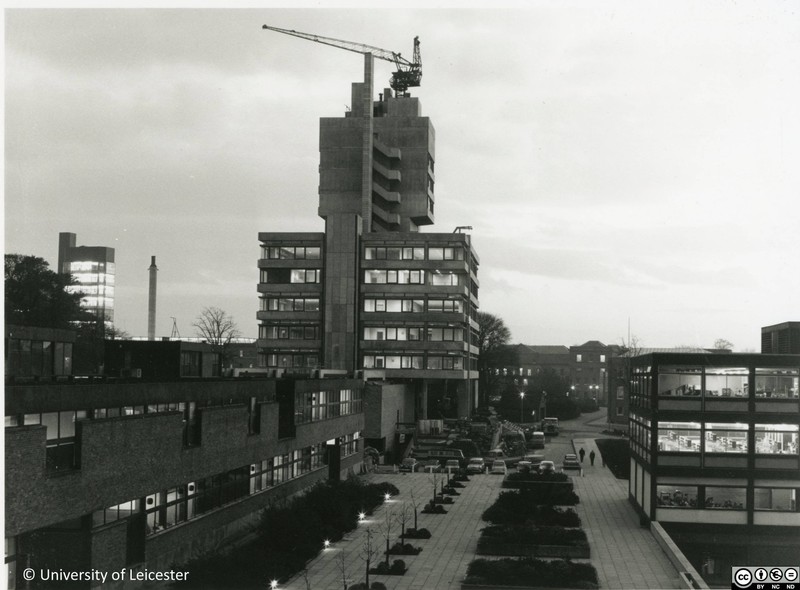 Students eating ice cream in Victoria Park, 1990s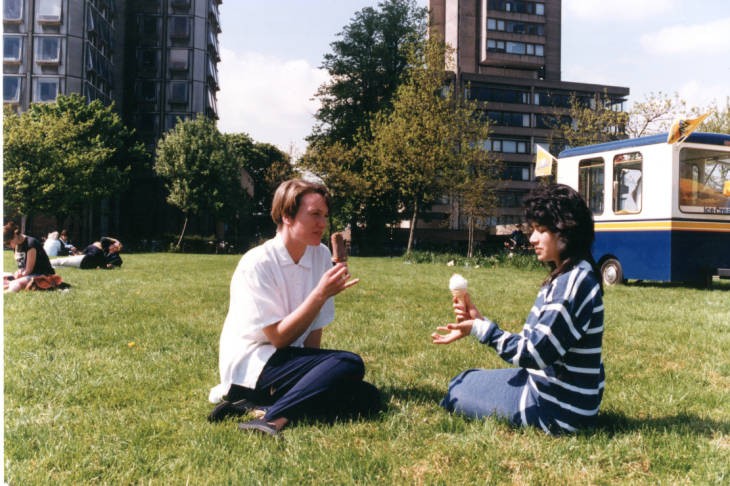 Backstory and Context
Author-Uploaded Audio
Constructed between 1962 and 1967, the Charles Wilson Building, nicknamed 'Optimus Prime' by students, was designed by Denys Lasdun and Partners, whose work also includes the National Theatre in London and the Grade I listed building the Royal College of Physicians. The building was constructed on an old bowling green and embodies the typical Lasdun architectural style, emphasising the horizontality of the broader six story block, with concrete and glass banding, which works in contrast with the verticality of the tower. Developed during the university's expansionist program in the 60s, the building was designed to offer many of the functions for staff and students which it still pervade to this day, such as the Student Support Centre for issues such as those to do with with visas, fees and welfare. As well as this, there is the foods shop 'Delicious' and the Chai restaurant which serves different hot foods every day. On the exterior of the face of the building is the University Clock, produced in 2003 to commemorate Arthur Humphreys, the Collage and University's first Professor of English. The building itself is dedicated to Charles H. Wilson, Principal of the Collage from 1951 to 1957 and the universities first Vice Chancellor from 1957-1961. The building was granted a civic trust award in 1969. 
Sources
Lyons. A, 2017. 'The Charles Wilson Building'. 'The Architecture of the Universities of Leicester'. Anchor Print Group Ltd.
University of Leicester, 2020. 'The Charles Wilson Building. Available at: https://www2.le.ac.uk/services/rooms/charles-wilson
Image Sources
University of Leicester special Collections - ULA_FG6_8_59_1.jpg

Additional Information