Georgetown Neighborhood Library/Peabody Room
Introduction
The Georgetown Neighborhood Library is a local branch of the DC Public Library system. The library dates its roots back to 1875 when George Peabody funded the first library in Georgetown. That library opened in 1875 on O Street opposite St John's church. This four-story building was constructed in 1935 in the Georgian Revival style. This library was remodeled in 1976 and 2007. Currently, in addition to being a local branch of DC Library, the library also has the Peabody Room on the third floor, a dedicated special collection collecting history about Georgetown.
Images
Exterior of Georgetown Library, built in Georgian Revival Style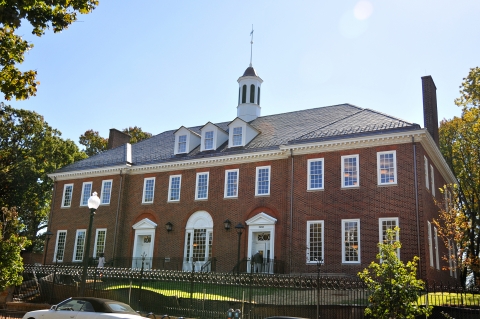 One of the two reading rooms on the first level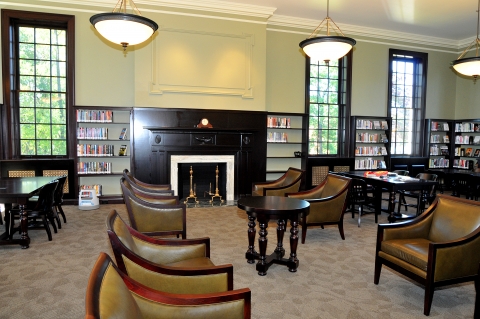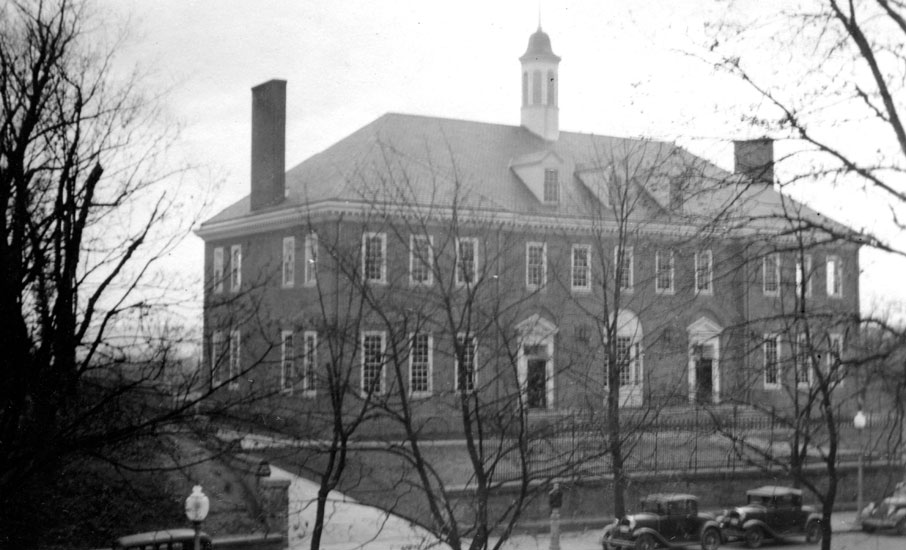 Georgetown Library on fire on April 30, 2007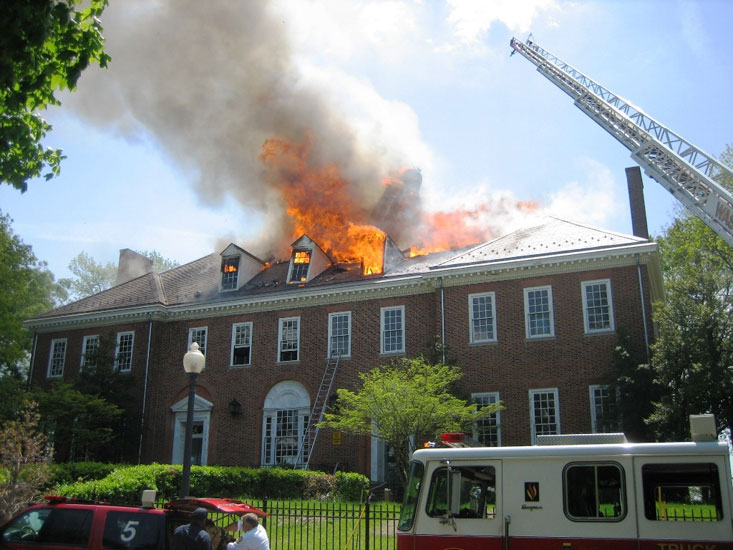 Peabody Room on the third floor of the library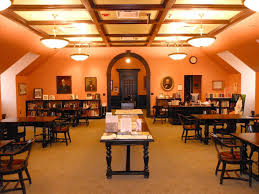 Backstory and Context
George Peabody, a wealthy philanthropist, set up a fund and donated 15000 dollars in 1867 for the founding of a library in the Georgetown area, however, Peabody did not live to see the set up of the library. Peabody's Board of Trustees were offered a site in 1872 in the Curtis School, and the site opened in March 1875.
Independently, in 1935, the District opened the now Georgetown Library on the site of the former Georgetown Reservoir. The building was designed by Nathan Corwith Wright in the Georgian Revival style, which was popular at the time. At the competition of the public library, the Peabody Library's collections were transferred to the public library, and a separate room, the Peabody Room was established to hold special collections of Georgetown related material, including books, maps, photos, letters, and clippings. In 1979, the Peabody trustees dissolved and turned over control of the collection to the public library on the condition that the material stays at the Georgetown Library.
In 1976, the library was remodeled, and in 1977, it was designated a regional branch, meaning longer hours and more services than a neighborhood branch. On April 30, 2007, a major fire hit the library, and although, the Peabody Collection was miraculously avoided, much of the material received water damage. After the fire, the library was completely redone and the Peabody Room was moved to the third-floor attic. Currently, the Peabody Room is run by Jerry McCoy, hours are available on the DC Library website.
Sources
Georgetown Library History, DC Library. Accessed January 1st 2021. https://www.dclibrary.org/node/726.
Image Sources
https://www.dclibrary.org/node/607

https://www.dclibrary.org/node/607

https://www.dclibrary.org/constructionupdates/georgetown

https://www.dclibrary.org/constructionupdates/georgetown

https://www.google.com/url?sa=i&url=https%3A%2F%2Fwww.facebook.com%2Fpeabodyroom%2F&psig=AOvVaw1BfRiJLuS2OXlB7DwSHoEk&ust=1609636383644000&source=images&cd=vfe&ved=0CA0QjhxqFwoTCPje_YGJ_O0CFQAAAAAdAAAAABAD

Additional Information