Former Site of Merchants Park (1922-1948)
Introduction
Completed in 1922, Merchants Park is an important chapter in Denver's baseball history. The park was home to the city's first professional team, the Denver Bears. Merchants Park was an improved facility for the team and ample enough to attract barnstorming teams and players like Babe Ruth and Lou Gehrig. The park also was home to the prestigious Denver Post Tournament, held each year between non-major league teams.
Images
Merchant Park Entrance on Broadway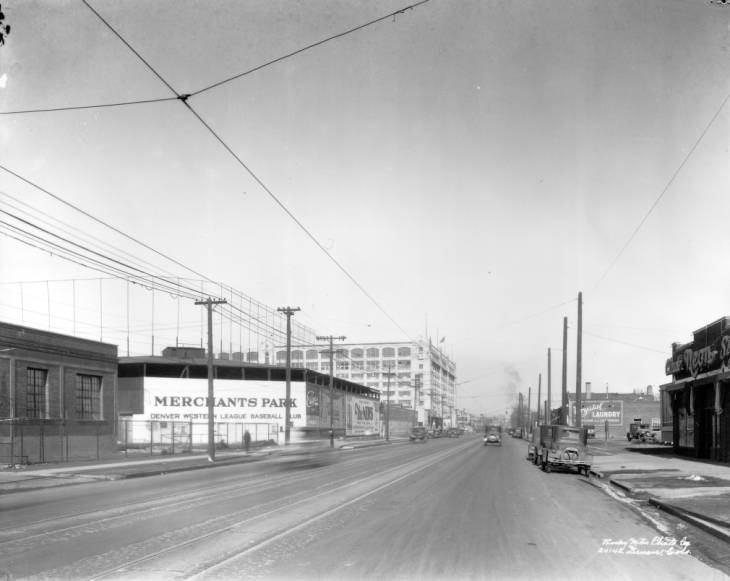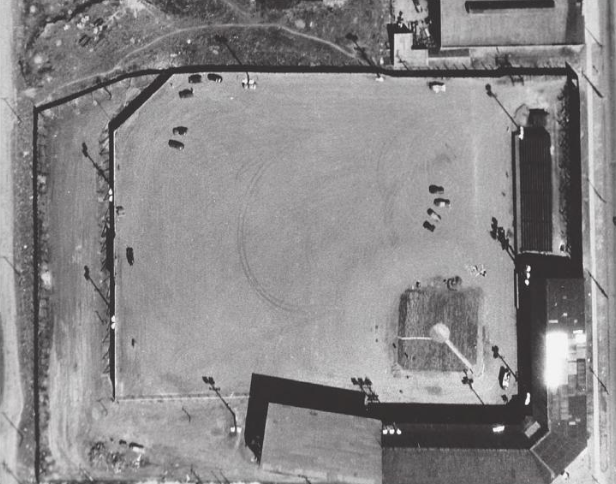 Merchant Park - View From Left Field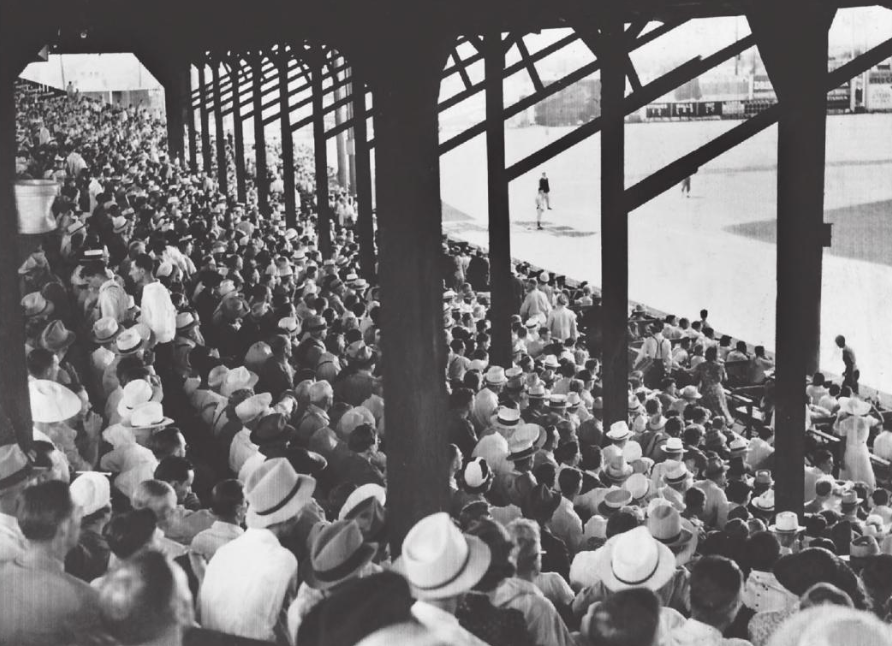 Backstory and Context
Long before Coors Field was built, Denver was home to another famous baseball field. Merchants Field saw many of baseball's legendary players when they visited Denver including Babe Ruth and Lou Gehrig. The park was constructed in 1922 and was near the city's former Montgomery Ward building. In 1930, Merchants Field became the first ballpark in the Rocky Mountains to have lights which led to larger crowds attending games on weeknights. Lights also aided the nightly radio broadcasts.
Many legendary players made appearances here. In an era before today's lucrative contracts, the end of the regular baseball season led to barnstorming teams who were anchored by some of the legends of the game. This allowed Major League players and others a chance to make extra money, with the wining team getting the majority of the ticket sales. White and black players came to Merchants Field in an era of segregation with Babe Ruth and James "Cool Papa" Bell both appearing on teams that featured the best players in baseball. Rogers Hornsby, Buck Leonard, Johnny Mize, Satchel Paige, Lou Gehrig, Josh Gibson, Grover Cleveland Alexander, Oscar Charleston, and Bob Feller all played at Merchants Park.
The field was also used for the annual Denver Post Tournament which was held each year between non-major league teams. In 1936 an all negro league won the tournament. It was also home to the Denver Bears of the Western League. By 1947 Merchants Park was abandoned due to limited capacity. The park was officially closed in 1948. 
Sources
Denver Baseball, Denver Public Library. Accessed July 19th 2020. https://history.denverlibrary.org/news/denver-baseball.
Chrisman, Chris. Baseball before Coors Field: A tour of Denver's historic baseball sites, SBNation. August 5th 2013. Accessed July 19th 2020. https://www.purplerow.com/2013/8/5/4588706/baseball-before-coors-field.
Repplinger II, Matthew Kasper. Baseball in Denver. Arcadia Publishing , 2013.
Additional Information