Denver's First Baseball Game (1862)
Introduction
This was the location of the first recorded baseball game in Denver history, which occurred in April of 1862. Locals named this field the "Walter Scott Cheesman's million-dollar cow pasture." This nickname was in response to reports of a single cow who would roam the field. During the 1870s, the city was home to a variety of makeshift amateur teams, such as the Young Bachelors' Baseball Club. The city would not be home to a formal stadium until 1885 when one was constructed at Thirty-Second and Larimer Street.
Images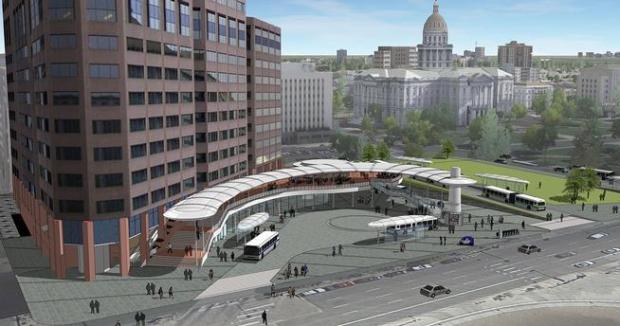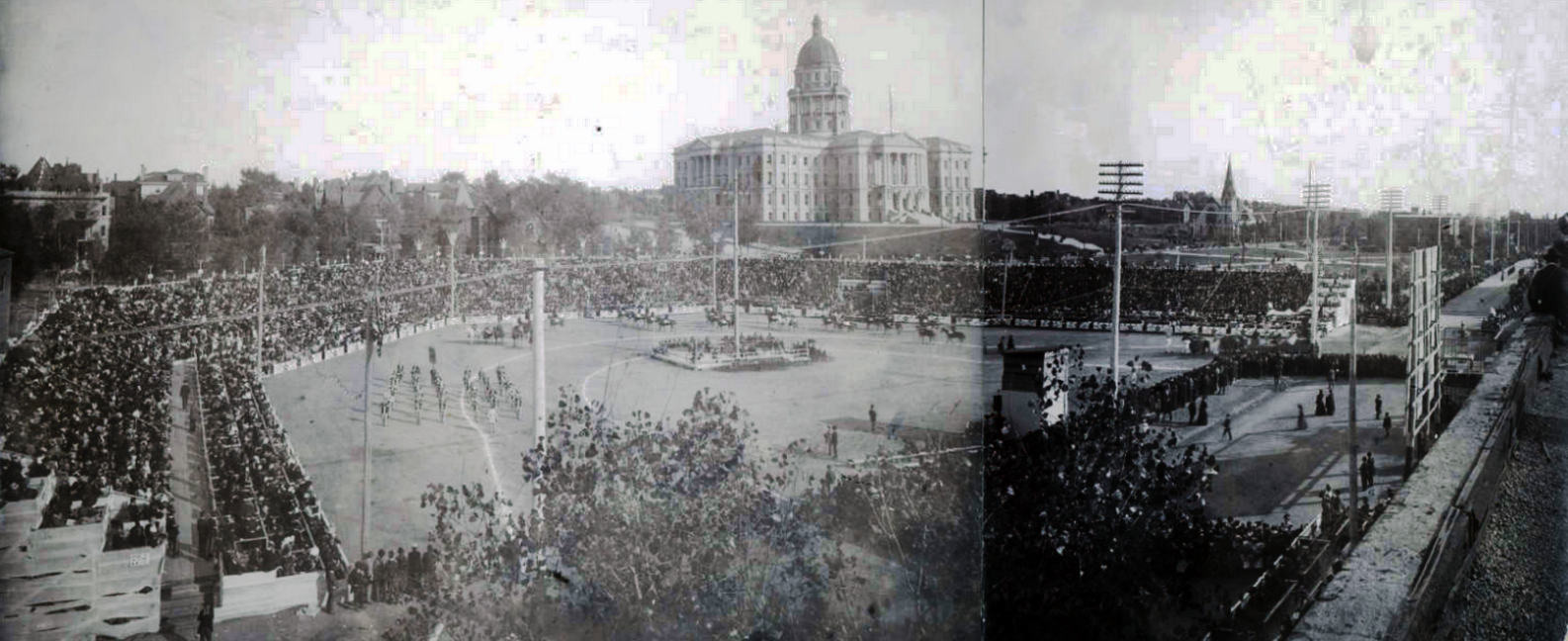 Backstory and Context
Denver's RTD Civic Center Station is located at the cross streets of Broadway and Colfax. Buses pull in and out as people start/end their travel at this central hub. However, it used to be a makeshift baseball field, home to the town's first-ever games. Just a mere block from the Capitol, America's favorite pastime was enjoyed.
Many people dubbed this field the "Walter Scott Cheesman's million-dollar cow pasture". Cheesman was an acclaimed Denver businessman who made his fortune in drug stores. Legend has it he used this field as a "pasture" for one single cow. The cow was evidence that the area should be taxed as agricultural land.
On April 26,1862, the city hosted its first formally-organized game following an announcement in the city paper calling on interested players to present themselves for the organization of a baseball club. Colorado's first truly organized club team, the Denver Brown Stockings, played their games in the 1880s, but before that time, amateur teams and individuals met here to play the game of "Base Ball", as it became known at the time. In 1885 and 1886, the town was home to a team known as "The Denvers" who were part of the Western League. By that time, this former baseball field would transition from a part-time baseball field/pasture to becoming a downtown commerce center.
Sources
Noel, Tom. Celebrating Baseball in Denver, The Denver Post. April 24th 2015. Accessed July 19th 2020. https://www.denverpost.com/2015/04/24/noel-celebrating-baseball-in-denver/.
Repplinger II, Matthew Kasper. Baseball in Denver. Arcadia Publishing, 2013.
Chrisman, Chris. Baseball before Coors Field: A tour of Denver's historic baseball sites, SBNation. August 5th 2013. Accessed July 19th 2020. https://www.purplerow.com/2013/8/5/4588706/baseball-before-coors-field.
Leigh Jeremias: Topics in History: Baseball, Colorado Virtual Library
Image Sources
The Denver Post

Denver Public Library

Additional Information