Georgia Railroad Bank Building
Introduction
The original Georgia Railroad Bank building opened on October 11, 1902 at 701 Broad Street, at the intersection of 7th and Broad Street. It was designed in the Renaissance Revival style by architects Mowrbary & Uffinger, whose office hosted a public gala for the completed structure's inspection.
In 1969, the banking company relocated across the street to 699 Broad in a 17-story Miesian-style office skyscraper built specifically for the bank. The site of the previously occupied bank was used for the expansion of the Neoclassical style Citizen southern Bank.
Images
Perspective view of 699 Broad St. Location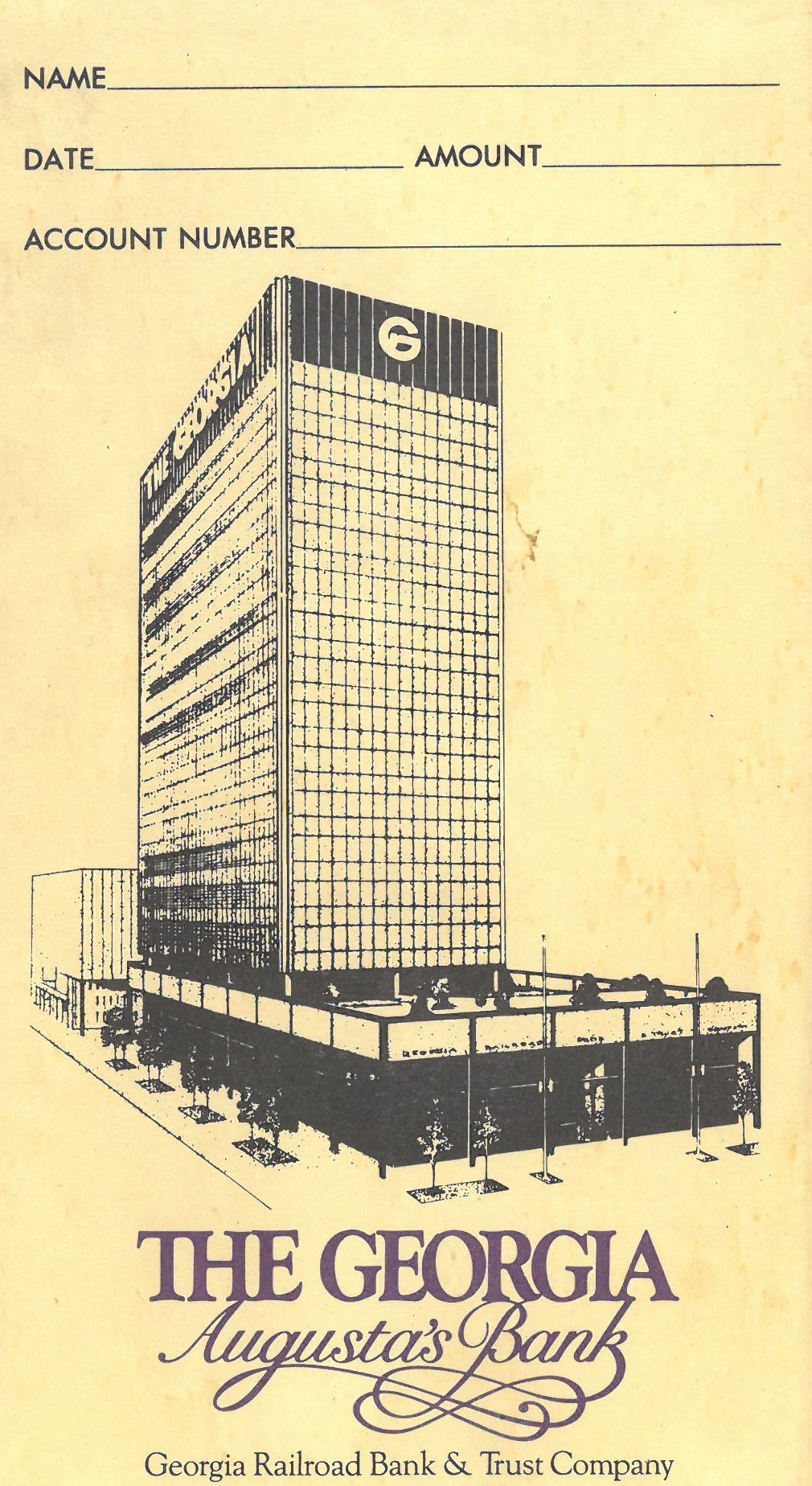 Interior of Bank at 701 Broad St.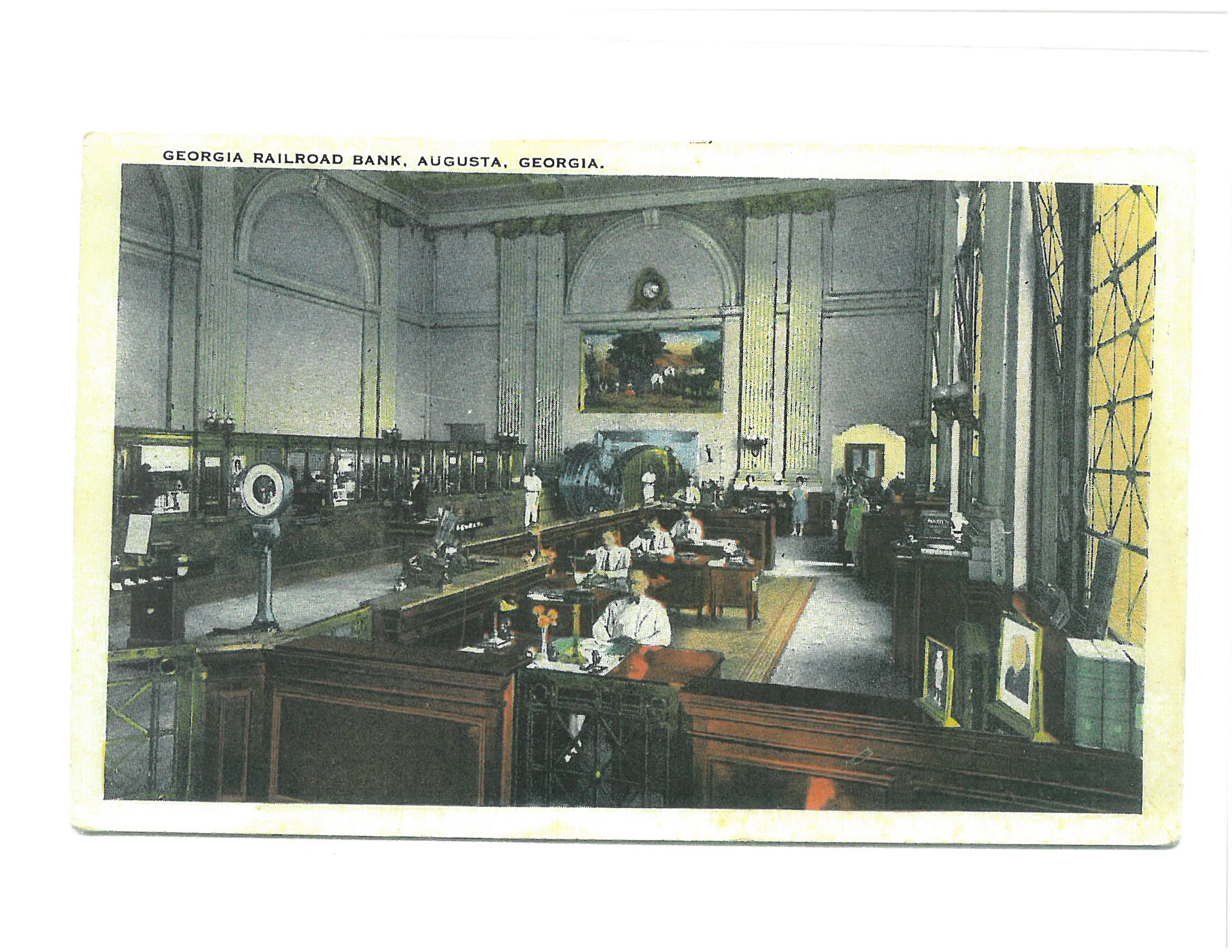 Georgia Railroad and Bank Building C.1900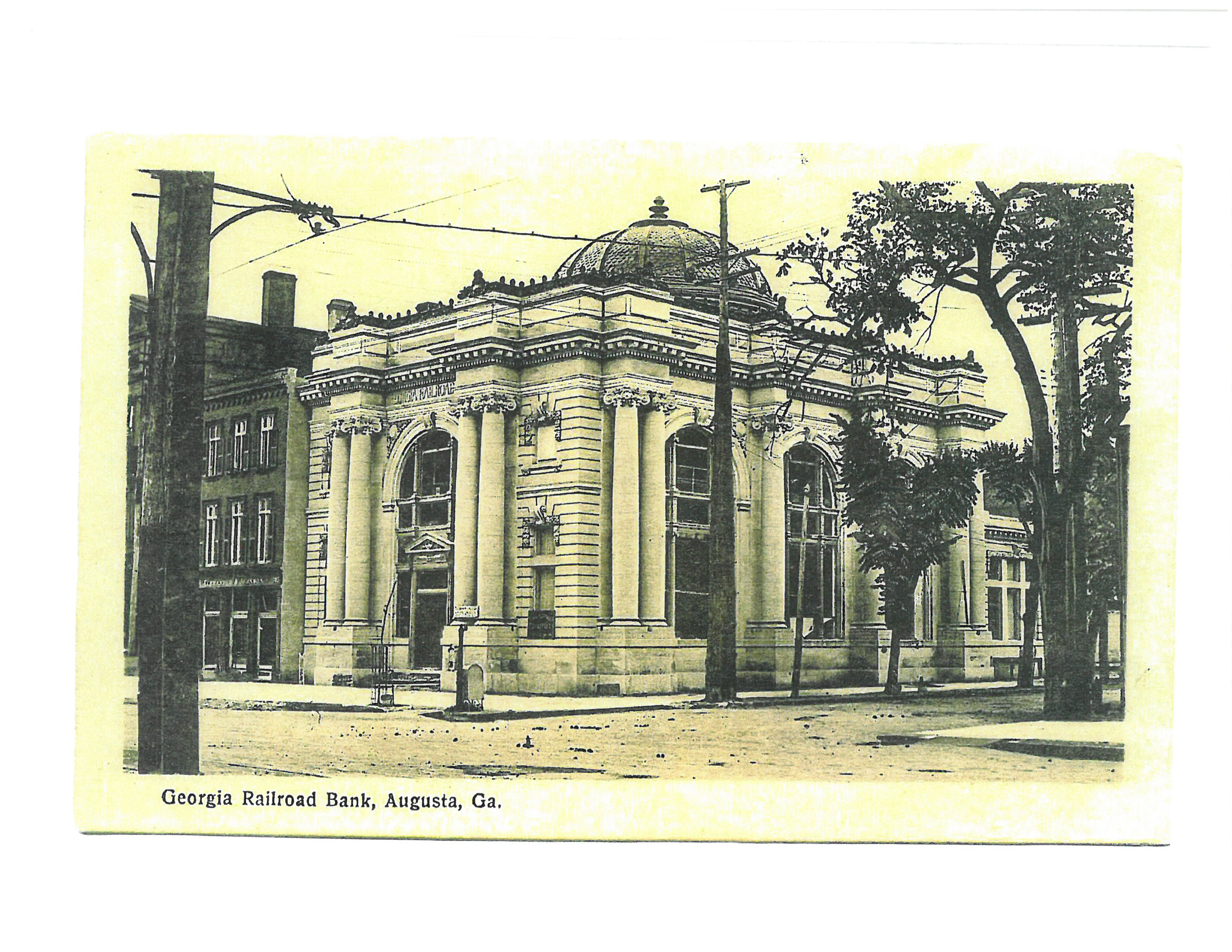 Backstory and Context
The office building at 699 Broad Street, designed by Architects Robert McCreary and William Hughes, opened on July 31, 1967. With a total occupiable area of 214,000 square feet, the building came equipped with a complete fireproofing system, a 1,000-ton air conditioning and heating system, and computerized elevators, adding to its ethos of accommodation and technology.
Upon its completion, the first four floors and the sub-ground levels were occupied by the Georgia Railroad Bank and Trust Company, the fifth to fourteenth floors were leased retail spaces, and the top two floors were occupied by the Pinnacle Club business society. Also, note that the second-floor floor terraced roof supported a garden.
In addition to the impressive exposed steel structure of the building, a seven-and-a-half-story parking garage with a structure of pre-stressed concrete came attached to the building with entry into the office through covered pathways - one on the ground level, and two subsequent paths at every third floor. The parking garage was the first multi-story building in Augusta with a structure of its kind. With a post-completion total of approximately $6 million, local officials cited the new bank complex as a necessary step in the modernization of Downtown Augusta. 
The Georgia Railroad Bank removed its signature sign from the west-facing facade of the building after a merger with the First Union bank in 1987. As of 2015, Augusta University leases the first two floors and the basement, and the Pinnacle club still occupies the upper two stories. Approximately 3/4 of the building is vacant.
Sources
Historic Augusta Vertical Files: Morris Museum 701 Broad Street.
Historic Augusta Vertical Files: 699 Broad Street Georgia Railroad Bank Building.
Lamb, Bob. "City Swells." Augusta Chronicle, 26 Feb. 1967.
Rhodes, Don. "Museum Gets Old Columns." Augusta Chronicle, 29 June 1992.
Staff. "Skyscraper Opening Set Today by 'The Georgia'." Augusta Chronicle, 31 July 1967.
Image Sources
Historic Augusta Vertical Files: 699 Broad Street Georgia Railroad Bank Building

Historic Augusta Vertical Files: Morris Museum 701 Broad Street

Historic Augusta Vertical Files: Morris Museum 701 Broad Street