Historic Granada Theatre
Introduction
Constructed in 1929, this theater was once one of the largest in the state. From its grand opening in the final boom years of the 1920s to the lean years of the Great Depression and the postwar boom, the theater hosted many of the leading cultural events in the city and hosted famous entertainers from all over the world. This Spanish Colonial Revival style theater faced years of decline in the 1960s and 1970s as residents patronized other theaters and event venues. The theater closed in 1982 and might have been demolished a decade later, but thanks to the efforts of local citizens, it has been restored and once again hosts local and national acts.
Images
The Granada Theatre lights up at night, adding some beauty to the commercial area.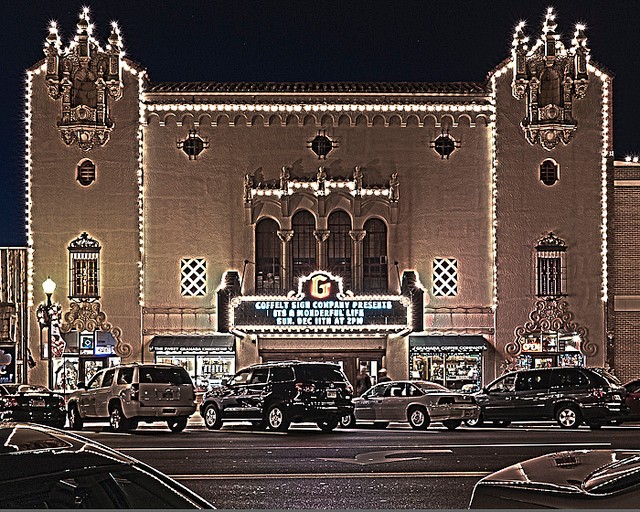 The inside of the theater shows the ornate details that have been meticulously restored.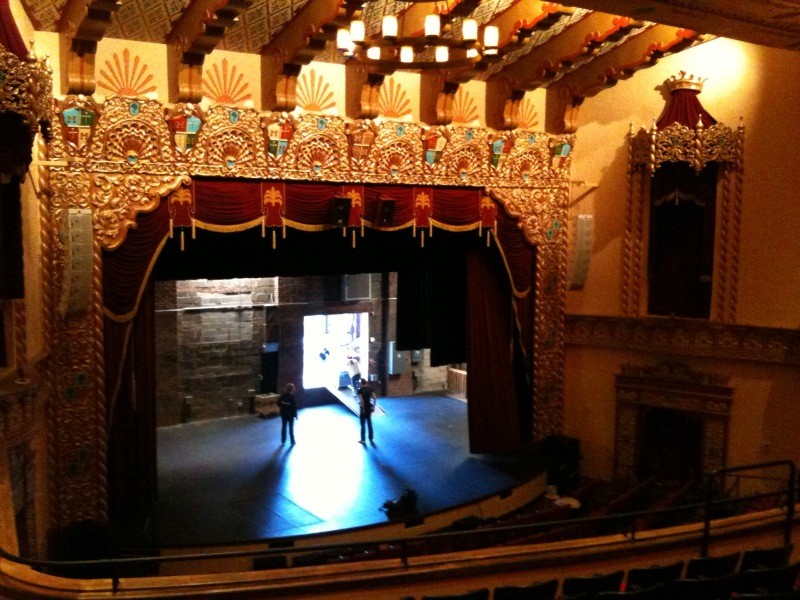 Touches of the old days still exist if you look hard enough.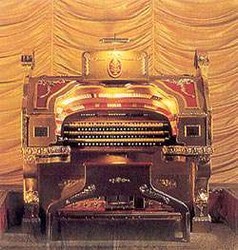 Backstory and Context
The historic Granada Theatre was built in 1929, costing around $350,000 - which would equal about $4 million if it were build today. Architect Robert O. Boller, of Boller Brothers, Architects, designed the Granada Theatre. Boller Brothers were nationally known theatre designers with offices in Kansas City and Los Angeles. As such, it was the largest movie palace in Kansas, holding some 1,400 people.
The outside of the theater has become quite famous - five clowns are built into the stucco at the front, mimicking the emotions of theatrical actors. The details inside are grand and include columnns and relief etchings on the walls.
During its early years, the theatre attracted many famous performers. In addition to screening movies, it was used for everything from beauty contests to traveling vaudeville acts
In the lat 1960s and 70's, the popularity of the Granada dwindled, and the building hit some hard times. The building closed in 1982 due to the damage caused by a leaking roof. While the building was on the National Register of Historic Places, demolition was still threatened. However, in 1994 a band of citizens rallied to preserve the theater for visitors and locals.
In cooperation with the Kansas Preservation Alliance, the Emporia Granada Theatre Alliance was formed and acquired the building, saving it from destruction. Today, the building hosts concerts and cultural events that people come from all around to attend.
Sources
History of the Granada Theatre. Emporia Granada Theatre website. Accessed January 19, 2016. http://www.Emporiagranada.com/history.


Additional Information