Red Rocks-Home of William Allen White
Introduction
Red Rocks was the home of Pulitzer Prize winning journalist and Presidential advisor William Allen White between 1899 and his death in 1944. Given White's influence, he hosted five United States Presidents and influential Americans such as Jane Addams and Frank Lloyd Wright at this historic home.
Images
Red Rocks has hosted five U.S. Presidents, including Teddy Roosevelt, Calvin Coolidge, and William Taft.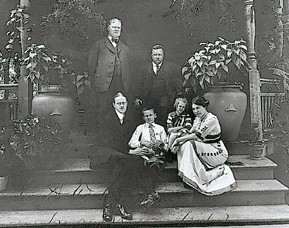 The home became a National Historic Landmark in 1976. In 2001, the heirs donated the home to the state of Kansas which operates it as a state historic site.
A postcard of Red Rocks circa 1930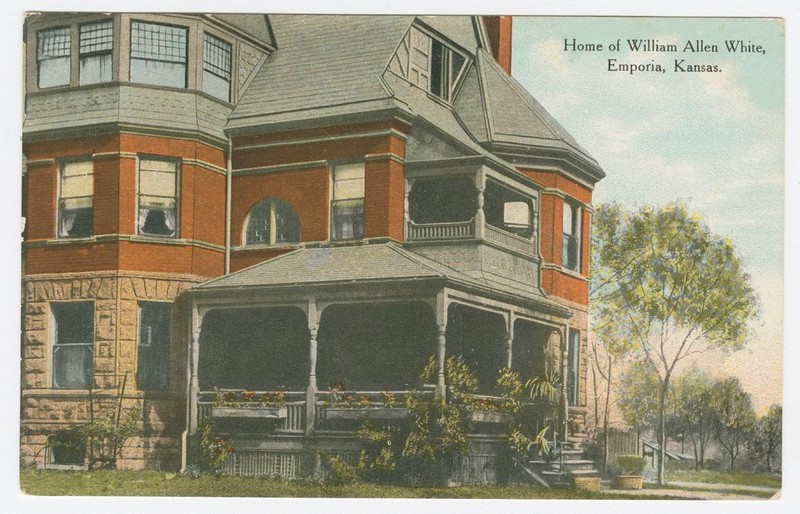 The Autobiography of William Allen White-click the link below for more information about this book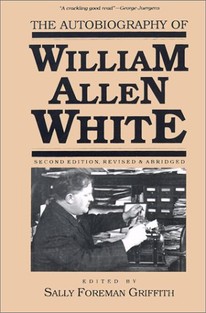 Backstory and Context
White's editorials led to his reputation as the voice of Middle America. In politics, he helped Teddy Roosevelt form the Progressive Party and defended the business interests as well as middle-class progressive reformers. White is remembered for successfully challenging the Ku Klux Klan while also standing with fiscal conservatives.

The home itself features Colorado sandstone on the exterior of the first floor, with red brick and stucco on the top floors. The home was originally built for a cattle baron, but due to an unforeseen decline in that industry, the original owner was unable to complete the construction of the home. White purchased the home and hired world-famous architect Frank Lloyd Wright to redesign the hastily-completed structure. The redesign also included the addition of a pagoda and lily pond


Sources
Historic photos from Kansas Memory, http://www.kansasmemory.org/item/228808
Additional Information