Marshbanks Hall
Introduction
Formerly named Robert Lee Moore Hall, Marshbanks Hall is a part of the Mars Hill University campus. The building was completed in 1909 and known as the Library Building until being named after Robert Lee Moore in 1922. The building was renamed again in honor of the Marshbanks-Anderson family in 1979. The building is the oldest surviving structure with an identified architect, Martin Egbert Parmalee.
Images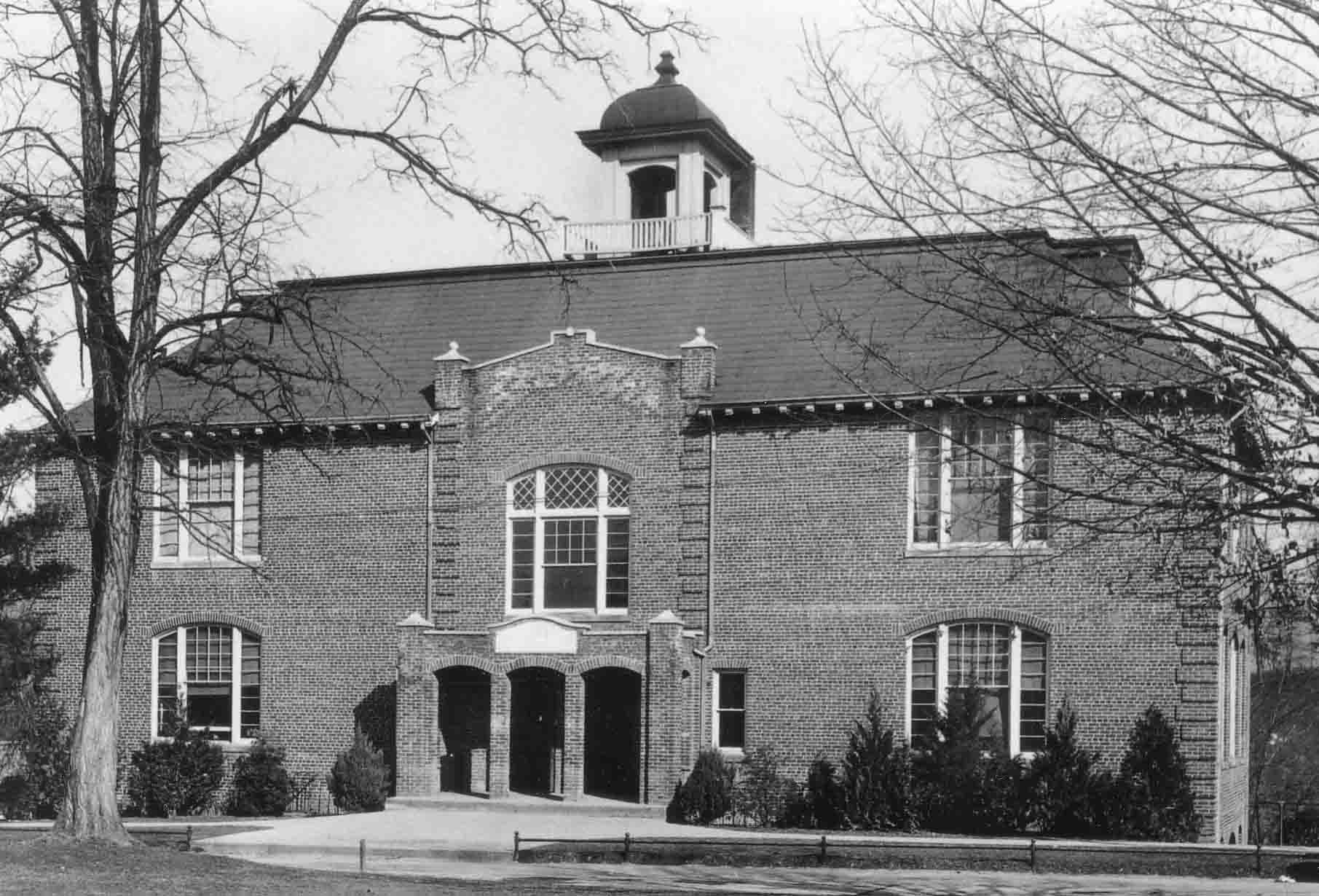 1913 Baraca Sunday school class in front of Marshbanks Hall.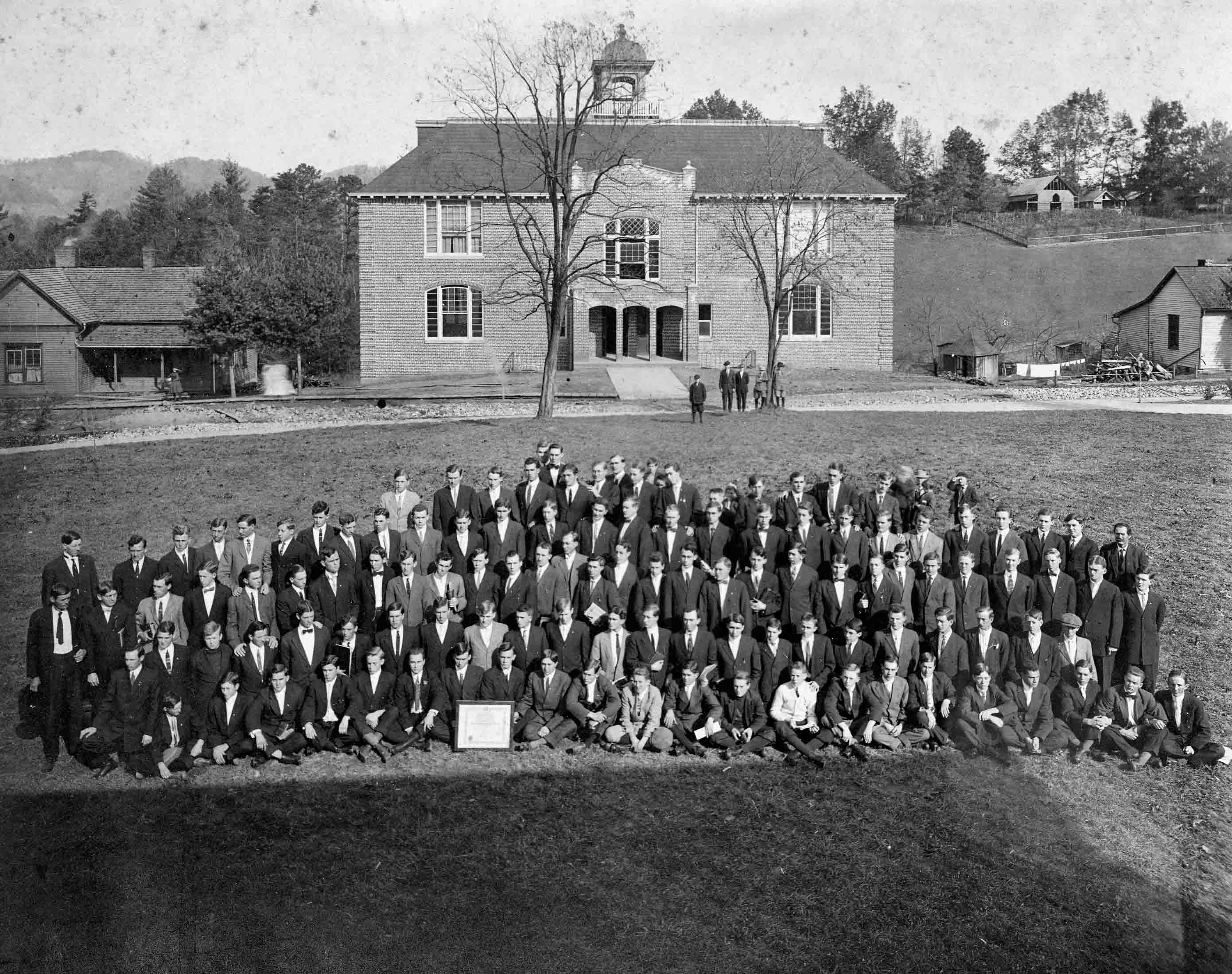 Crowd gathering for the renaming of Robert Lee Moore Hall to Marshbanks Hall, 1979.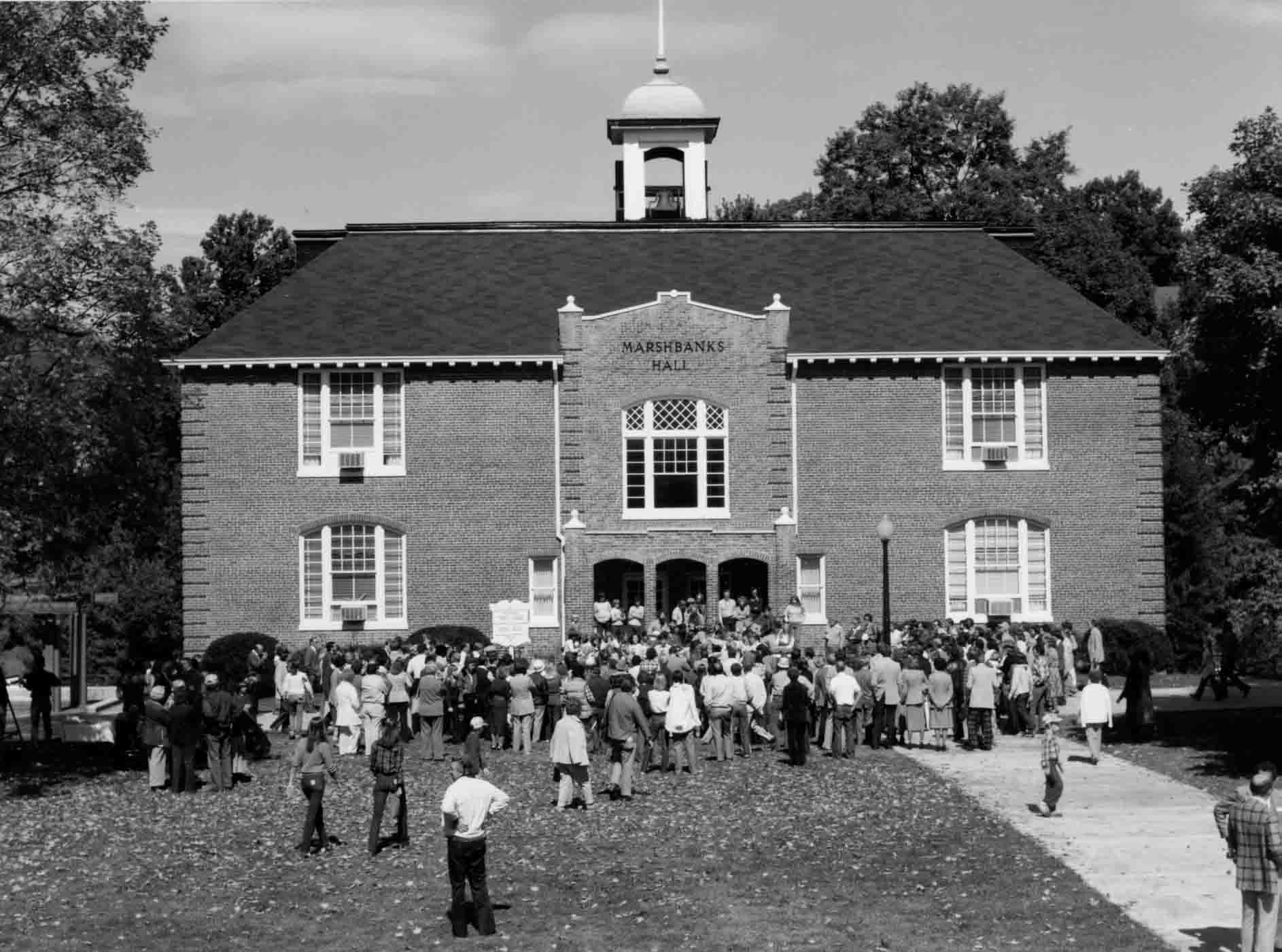 Front view of Marshbanks Hall.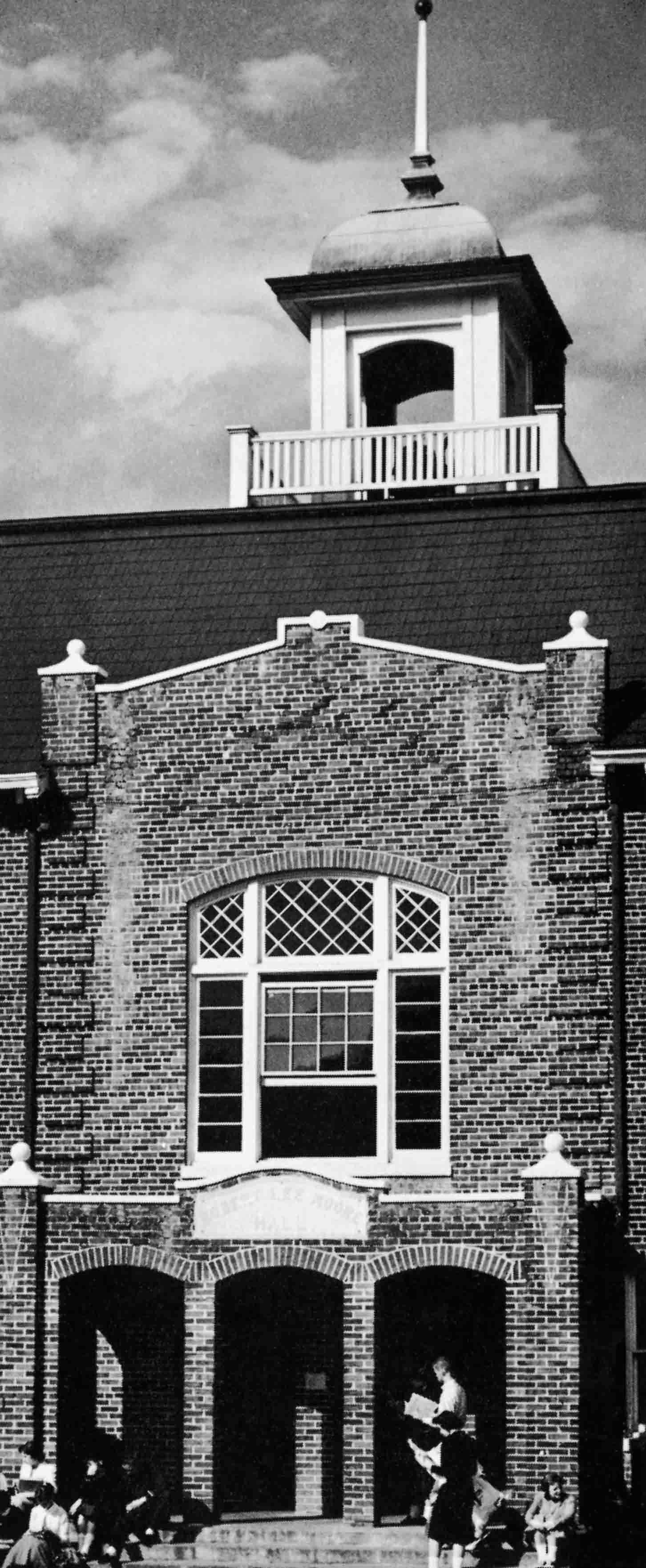 Backstory and Context
Marshbanks Hall is located on the campus of Mars Hill University. The building was completed in 1909 by architect Martin Egbert Parmalee of Parmalee & Sons, making it the oldest surviving building by an identified architect. During its early years, the building was known as the Library Building and housed administrative offices, classrooms, two Literary Society Halls, and a one room college library.
In 1922, the building was dedicated as Moore Hall to honor Dr. Robert Lee Moore, president of Mars Hill College at the time. During its life, the building has housed the offices of three of the university's presidents:
Dr. Moore, Dr. Blackwell, and Dr. Bentley.

In 1979, the building was renamed Marshbanks Hall to honor members of the Marshbanks-Anderson family, who were major donors to the college. The building has been used as space for a library, adminstration offices, and classrooms throughout its long life at Mars Hill University.

Marshbanks Hall also houses the cupola or bell tower, a symbol appearing on the university's seal. It was said the bell could be heard in a three mile radius of campus, and it was historically used to signal the changing of classes. It is believed that only the most trustworthy students were given the task of ringing the bell.
Sources
1. McLeod, John Angus. From These Stones: Mars Hill College, 1856-1967. North Carolina: Mars Hill College Press, 1968.

2. Hood, Davyd Foard. Mars Hill College Historic District Nomination for National Register of Historic Places. National Park Service, 2006.

3. Marshbanks Hall. PocketSights. Accessed June 08, 2019. https://pocketsights.com/tours/place/Marshbanks-Hall-21257.


Additional Information