Herb Brooks Statue
Introduction
Dedicated in 2003, this statue honors Herb Brooks and captures the moment of his celebration after his team completed an unlikely victory over the Soviet Union at the 1980 Olympics in Lake Placid. Brooks was born in St. Paul and it was here where he was introduced to the world of ice hockey. Herb Brooks played hockey for many years before starting his coaching career, which culminated in three NCAA championships and an Olympic gold medal. Despite his many accomplishments on and off the ice, Brooks is best known for coaching the Americans to victory in a match known as the "Miracle on Ice."
Images
Statue of Herb Brooks in St. Paul Minnesota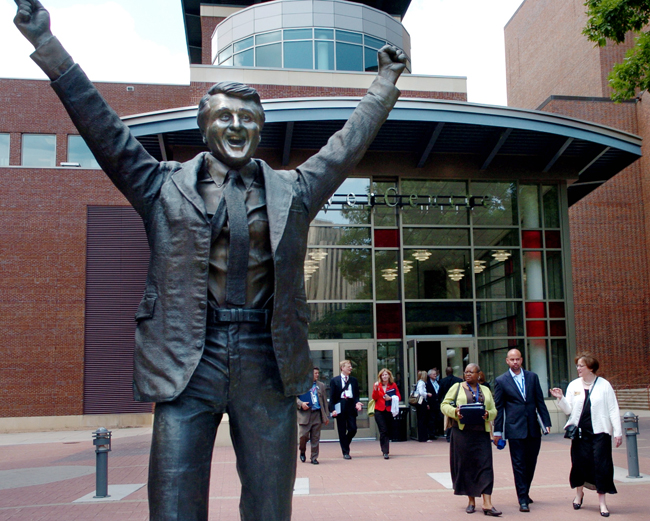 Xcel Energy Center building in St. Paul Minnesota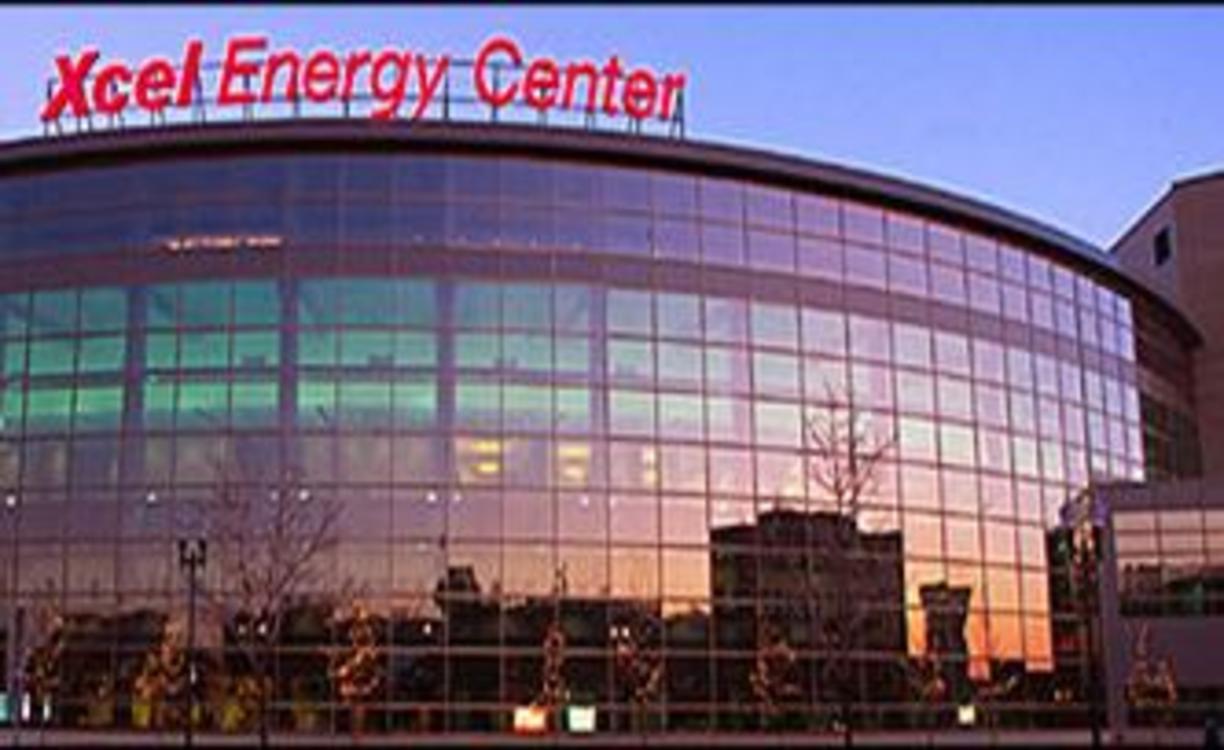 Backstory and Context
The 1980 victory of USA Hockey over the Soviet Union had global significance owing to the Cold War, and the presumes superiority of Russia's team. The match was named as the top sports moment of the 20th century by Sports Illustrated in 1999. In 2004, Disney released a movie called "Miracle" that dramatized the story of Brooks and his hockey team. Brooks was a consultant on the film until his untimely death in 2003 when he dies in a car accident at the age of 66.
This statue of Herb Brooks is a testament to his career in ice hockey. He was a husband, father, player, coach, and ultimately a legend in his field. Among a list of accomplishments, Brooks was also inducted into the US Hockey Hall of Fame along with the players that secured the victory at the Lake Placid Olympics.
Sources
Burnside, Scott. More to Brooks than just 'Miracle'. ESPN News website. November 09, 2006. Accessed March 17, 2017. http://www.espn.com/nhl/halloffame06/columnns/story?id=2654351.

Wilcoxen, William. Herb Brooks commemorated in bronze and on the big screen. Minnesota Public Radio. February 06, 2004. Accessed March 17, 2017. http://news.minnesota.publicradio.org/features/2004/02/06_wilcoxenw_herbbrooks/.


Additional Information